Running back Frank Gore, wide receivers Kenny Stills and Danny Amendola, and the team's offensive assistant coaches addressed the media after the OTA on Thursday. Here were some comments that stood out, along with some perspective: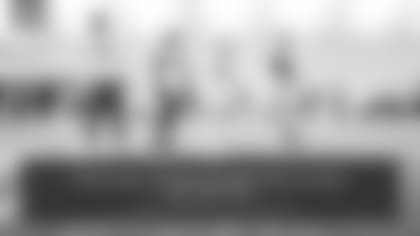 "We do feel like we have some depth as well, not just five. We have a good group in terms of guys we could roll in there."
— Offensive line coach Jeremiah Washburn likes the group he has inherited in his return to the Dolphins. Washburn was an assistant with the Dolphins in 2016 before spending last season with the Chicago Bears.
"He's a guy I love working with. He kept getting better. Just keep trending the way he did."
— Washburn likes the outlook for third-year player Laremy Tunsil, who he helped coach when he was assistant offensive line coach in 2016.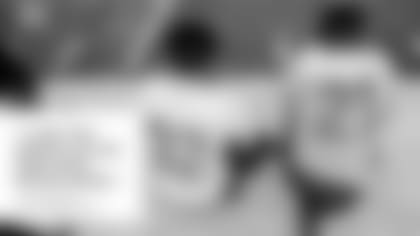 "I like the group so far and what we're doing. We've got a long way to go, but it's a good start."
— Running backs coach Eric Studesville joined the Dolphins coaching staff this offseason and is working with a group that featured Kenyan Drake, Frank Gore and rookie fourth-round pick Kalen Ballage.
"He takes great pride in his craft. It's fun to be around that."
— RB coach Eric Studesville is amazed by the way Frank Gore continues to produce into his mid-30s and points out a big reason for Gore's success is his work ethic and diligence.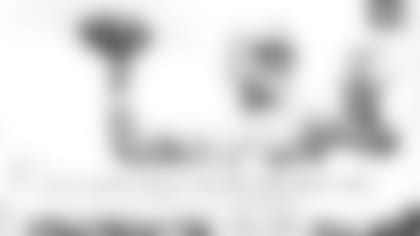 "It's a good group that we have right now."
— Quarterbacks coach Bo Hardegree likes the four quarterbacks with whom he's working: Ryan Tannehill, David Fales, Brock Osweiler and Bryce Petty.
"You've seen him jump really high. He's definitely got the vertical leap for sure."
— Tight ends coach Shane Day likes the jumping ability that rookie second-round pick Mike Gesicki possesses, a skill that came into play when he was a star volleyball player in high school. That skill also could come in handy for the Dolphins when they find themselves in the red zone.
"The thing with A.J. is he was able to learn the offense within two weeks of playing a game. That's really hard to do."
— TE coach Shane Day likes the pass-catching ability of A.J. Derby, who joined the Dolphins late last season and ended up contributing on offense in the final weeks of the regular season.
"He can do so many different things for us, so his versatility is really, really showing up."
— Wide receivers coach Ben Johnson has been impressed with how quickly Albert Wilson has picked up the Dolphins offense, particularly since it's very different from what he was used to in Kansas City. Wilson also has been everything the Dolphins had seen on film in terms of his speed and after-the-catch ability.
"You want to create an atmosphere that's conducive to winning and practice at a championship level."
— Danny Amendola explained that there's a simple reason he's so intense at practice.
 "I have a lot of respect for Bobby.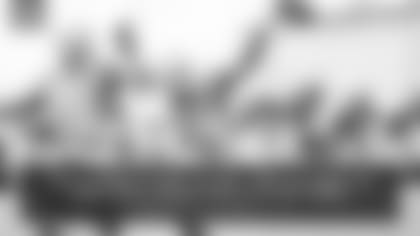 "He's a great player. He and I are cut from the same cloth. We're some dogs out there."
— Two days after Bobby McCain expressed his respect for him, Danny Amendola did the same. The two, of course, had their disagreements over the past couple of seasons when Amendola played for the Patriots.
"I still feel good. I think about it sometimes.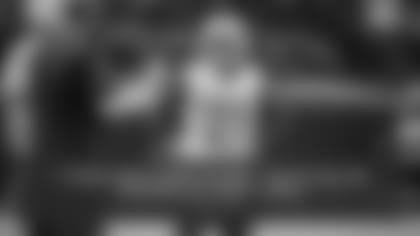 I think about how blessed I am to still be playing the game I love."
— Frank Gore turned 35 two weeks ago, and he admitted to sometimes reflecting on his career and how he continues to produce after more than a decade in the NFL.