Head Coach Adam Gase, quarterback Ryan Tannehill, guard Josh Sitton, center Daniel Kilgore and wide receiver Albert Wilson addressed the media after the OTA on Wednesday. Here were some comments that stood out, along with some perspective: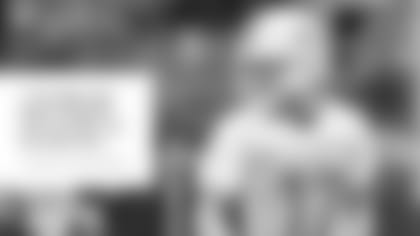 "I've seen him move around just as well as he ever has."
— This is one of the most important comments from Gase, describing Tannehill's mobility some eight months after his latest knee injury.
"When you have the kind of athletic ability he does, you just try to find ways to get the ball in his hands."
— Gase likes the versatility that Wilson can bring to the Dolphins offense, no matter where he lines up on the field.
"He brings juice every day. You will hear him from the moment you step on the field until you step off."
— Gase described new defensive line coach Kris Kocurek, who always has been known as a fiery guy. Kocurek also has familiarity with the Dolphins defense, having worked with defensive coordinator Matt Burke in Detroit.
"Bobby goes out there, I feel good about it because he covers his guy and he makes plays on the ball."
— Cornerback Bobby McCain has the ability to line up outside and Gase likes that versatility, but Gase also explained how valuable McCain is in his role as the nickel corner.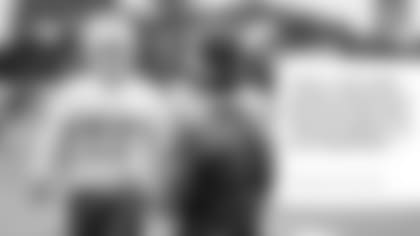 "Everybody's got a variety of skill sets. We'll just keep giving these guys reps and see who pushes himself to the forefront."
— Gase likes the competition at tight end after the selections of Mike Gesicki and Durham Smythe in the draft to join A.J. Derby, MarQueis Gray, Thomas Duarte and newcomer Gavin Escobar.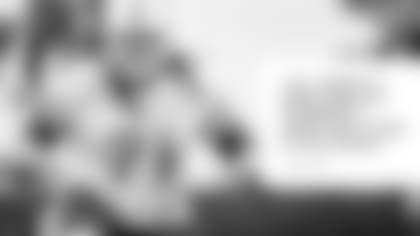 "All I know is I bring some vet leadership. I know how to win in this league. I've done it for a long time."
— Sitton was among the most significant offseason acquisitions for the Dolphins, as the four-time Pro Bowl selection brings a lot of experience along with his proven ability.
"Anybody that can wear jeans and flip-flops like myself, I'm a big fan of. Since I got to meet him on my visit here, I've really liked him."
— Sitton mentioned that his familiarity with offensive coordinator Dowell Loggains and offensive line coach Jeremiah Washburn from their time together in Chicago played a big role in his decision to sign with the Dolphins as a free agent, and his first impressions of Gase also helped.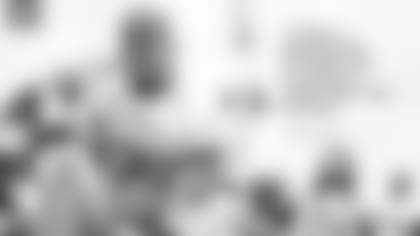 "It was a frustrating 48 hours, but as soon as I came here I was excited. My brother-in-law, he's been a Miami Dolphins fan for a long time, so he was even more excited than I was at first."
— Kilgore went through a roller coaster this offseason after being signed to a contract extension by the 49ers and then traded to the Dolphins, but he's happy with the end result.
"What makes me a great player is just knowing my role. My role was kind of the back end and just stepping up when I needed to be called on."
— Wilson was a key ingredient in the Kansas City Chiefs offense last season, even though he felt he could have been used more than he was. After signing with the Dolphins, he's looking to continue to make things happen whenever his number is called.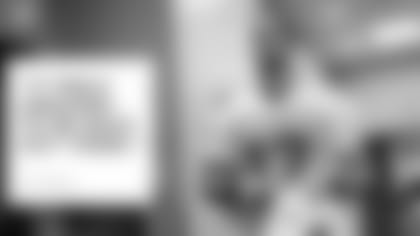 "It feels amazing to be back out there. It's been a long road to be back on the field, a lot of hard work, a lot of time and effort."
— Tannehill clearly is excited about being back on the practice field.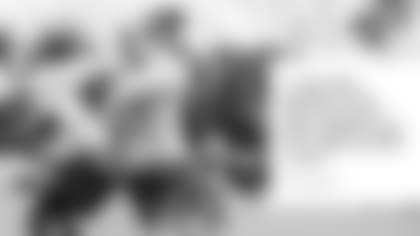 "I remember sitting in the cafeteria looking through the glass like a little kid that's not allowed to go outside and play. I just feel blessed to be able to go out and compete and play and do what I love."
— Tannehill stayed involved and engaged as much as he can last year while spending the season on injured reserve, but he said it clearly wasn't the same as being out on the field with his teammates.
"At this point it's just let it rip. The knee has been tested to the nth degree. I'm just playing football, I'm past thinking about it."
— Tannehill has been medically cleared to do everything on the field, so now it's just a matter of fine-tuning his game and working with everybody else on offense to get the offense in sync as much as possible.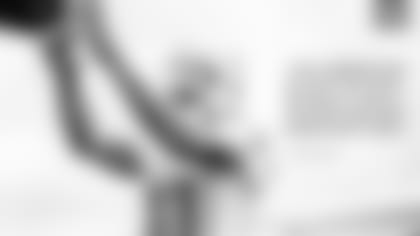 "I'm really excited about the guys that we brought in. The combination of guys we have, we really have a stacked receiver room right now."
— Tannehill is excited about the additions of Danny Amendola and Albert Wilson to a group that already included Kenny Stills, DeVante Parker and  Jakeem Grant.
"It's definitely a vote of confidence in me and gave me some juice in the offseason to keep grinding and get ready to go again."
— Tannehill said it was "satisfying" to hear Gase tell him early in the offseason that he was going to be the starter in 2018 because there often can be some uncertainty when a quarterback is coming off the kind of injury he sustained.