Here were some comments from wide receiver **DeVante Parker** after he signed a contract extension, along with some perspective on those comments:
"I'm just glad the coaches gave me another opportunity just to show what I can do."
— Parker's status with the Dolphins was considered somewhat uncertain after the 2018 season, but he's happy to continue his career with the team that drafted him.
"They're great coaches and just can't wait to experience what they have for us and to make us all better."
— Parker is looking forward to the opportunity of working with new Head Coach Brian Flores, as well as new offensive coordinator Chad O'Shea and new wide receivers coach Karl Dorrell.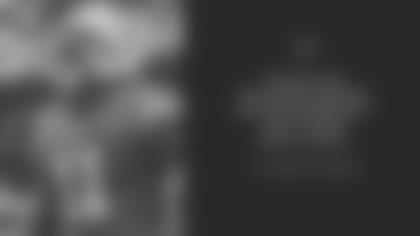 "Seeing the same people you came in with, most of them, it's a good feeling. It's just a good thing to have in the building."
— Parker likes the familiarity with the teammates who came to the Dolphins in 2015 like him or who preceded him to Miami and have played with him his entire career.
"I'd say just work on releases, little things like that. Probably doing ladder drills, take it to the field, or just catching Jugs, making contested catches, stuff like that."
— This is what Parker had to say when he was asked what areas he'll target in the offseason to take his game to the next level. Parker clearly has shown the ability in his first four seasons to be able to put up big numbers if that's how the offense ends up using him.