Here were some of the comments from Head Coach Adam Gase's press conference Monday, along with some perspective:
"We've got a long ways to go, I know that."
— This was Gase's immediate reply when he was asked for his thoughts on the standings. Indeed, there are four games left in the regular season, and those four games will separate the cluster of AFC teams hoping to land a playoff spot. The Dolphins are among four teams with a 6-6 record along with Indianapolis, Denver and Tennessee, and all of them stand one game behind the Baltimore Ravens for sixth place in the conference.
"We made it probably more exciting than we needed to."
— Gase said he was happy about some of the things the offense was able to accomplish against Buffalo on Sunday but was disappointed the offense couldn't close out the game after getting the ball with 3:34 left in the fourth quarter. The Dolphins failed to convert on a third-and-1, giving Buffalo the opportunity for one final drive, which got as far as the Miami 25-yard line and ended when tight end Charles Clay failed to come up with a slightly underthrown but catchable pass near the goal line on a fourth-and-11 from the 30.
"They're different. We're different. We're both trying to do the same thing: figure out a way to win one game. That's really what it comes down to."
— Gase does not look at the game against the New England Patriots on Sunday as a rematch of their earlier meeting this season because so many things have changed since Sept. 30. As Gase pointed out, this is completely different from last season when the Dolphins played host to the Patriots in Week 14, just two weeks after the teams had faced each other at Gillette Stadium.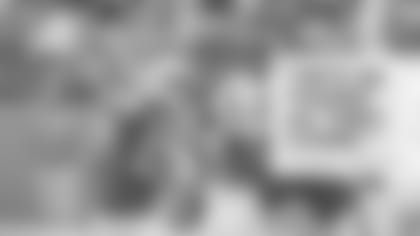 "I mean, he's as tough as they come."
— Gase had a simple answer when it was pointed out that quarterback **Ryan Tannehill** took a couple of big hits early in the game against Buffalo and was asked how he was doing physically afterward. Tannehill's toughness has been evident from the time he joined the Dolphins in 2012 and he showed it again Sunday, particularly on his beautifully thrown touchdown pass to Kenny Stills when he took a shot just as he released the ball.