Here are some of the comments that stood out from Executive Vice President of Football Operations Mike Tannenbaum, General Manager Chris Grier and the five Dolphins Day 3 draft picks — Durham Smythe, Kalen Ballage, Cornell Armstrong, Quentin Poling and Jason Sanders.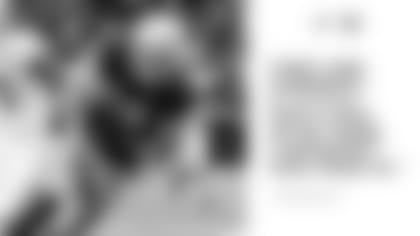 "First and foremost, blocking that's part of my game I definitely take pride in."
— Durham Smythe is proud of his blocking ability, but he doesn't care for being tagged as a blocking tight end. 
_ "(I'm) a guy who can do a little bit of everything, who can go in on early downs, hopefully a guy who doesn't have to be taken off the field."_
— While blocking is considered his forte, Durham Smythe is confident he can bring a lot more than that to the Dolphins offense.
"Anthony Fasano is a guy I watched a lot the last four years, a guy that I respect."
—  Fasano, who spent the past two seasons with the Dolphins in his second stint with the team, also played at Notre Dame and Smythe studied a lot of his film to help with his development. Like Smythe, Fasano was known for his blocking ability, so this was a great role model from which to learn.
"I don't believe there are 130 players or 11 running backs better than me."
— Kalen Ballage had no problem admitting that he would use where he was selected as extra motivation as he starts his NFL career.
"I think I have many strengths in my game. With the right coaching, I'll be able to make a lot happen."
— Kalen Ballage contributed in a lot of different ways at Arizona State, from running, catching out of the backfield to kickoff returns, so he fits the mold of this Dolphins draft class that has focused on versatility.
"It was a crazy game. I'll probably remember it for the rest of my life, but I was just happy we won the game."
— Kalen Ballage had a game for the ages in 2016 when he tied the FCS record with eight touchdowns in a victory against Texas Tech. Ballage did a lot of his damage out of the Wildcat formation, which the Dolphins employed with great success in 2008 on their way to the AFC East title. Ballage emphasized that what made that 2016 game great was ASU's ability to pull it out in the end, 68-55.
"It's an honor. It's for not-so-great reasons, but it's nice the community has really come together. My brother always says you have to do the best with what you've been given, no matter what the situation is. You still keep pushing."
— Johanna Feis is the sister of former Marjory Stoneman Douglas High assistant football coach Aaron Feis, who was among the 17 victims of the shooting at the school, and she announced the Dolphins' first pick Saturday. Feis was joined by seven senior members of the football team and was appreciative for the opportunity to visit the Baptist Health Training Facility at Nova Southeastern University.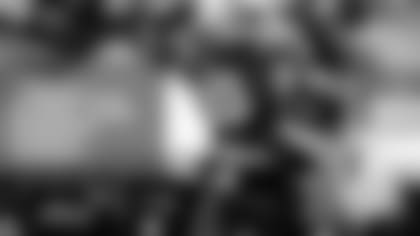 "Just a competitive player, hard-working. Always hungry. Always staying ready."
— This is how sixth-round pick Cornell Armstrong described himself as a player.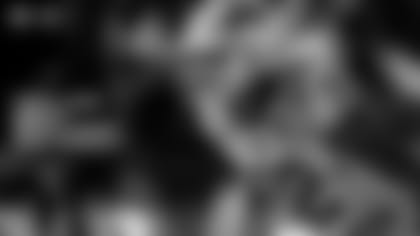 "Fast and smart. Intelligent and speedy."
— Poling had a quick and to-the-point answer when he was asked to describe his style as a player. Poling became well-known for his study habits during his time at Ohio University and the hard work paid off with two first-team all-conference nods.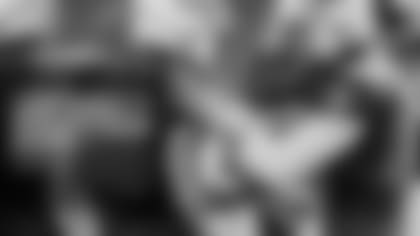 "Confidence is what makes a kicker a good kicker."
— Sanders has a pretty simple philosophy when it comes to the keys to success for a placekicker.
"We weren't going to reach for any player."
— The Dolphins have made clear throughout the offseason that Ryan Tannehill will be the starting quarterback in 2018, but Grier explained why they didn't take one in the draft.
"The two other players behind Tannehill are young  They still have plenty of time to develop. That was another factor. We do feel confident with that group."
— Tannenbaum added to Grier's explanation by pointing to backups Brock Osweiler, the former Denver Broncos second-round pick, and David Fales. Both have been in the NFL for a few years, but they're both still only 27 years old.
"We'll keep exploring opportunities. We're very confident we'll keep adding depth at that position."
— The Dolphins didn't select a defensive tackle in the draft, but that doesn't mean they won't be adding depth at the position, whether with an undrafted rookie free agent or an available NFL veteran. As it is, the Dolphins have a solid foundation at the position with Jordan Phillips, Davon Godchaux and Vincent Taylor.
"It's still a work in progress. We feel like we're going in the right direction."
— Tannenbaum always points out that the draft is only one part of the roster-building process, and one example were the offseason trades that brought defensive end Robert Quinn and center Daniel Kilgore. The next order of business for the Dolphins will be signing undrafted rookie free agents and then continuing to look around the league to see who might become available.
"I didn't expect Minkah to be there. He was probably one of the top five six players in this draft."
— Grier didn't hesitate when he was asked which of the Dolphins' draft picks they were able to get later than he expected, and he didn't hesitate to pick out defensive back Minkah Fitzpatrick. The Alabama All-American was considered by many draft analysts to be one of the best prospects available.
"That was a position that we really wanted to add a lot of competition. We feel very good about that competition now."
— The Dolphins have added three tight ends over the past week with the signing of Gavin Escobar and the draft selections of Mike Gesicki and Durham Smythe. They'll join incumbents A.J. Derby, MarQueis Gray and Thomas Duarte for what is sure to be heavy competition at training camp