More comments from the week of preparation leading up to the game against the Cincinnati Bengals: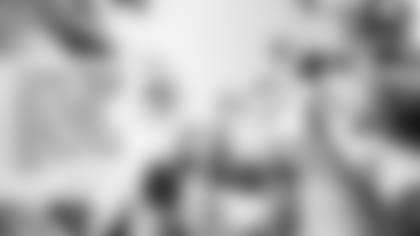 "There was a lot of juice out there. Guys went hard. That's all you can ask."
— Head Coach Adam Gase said Friday he was really pleased with the week of practice his players put together. He said the energy level was there from the start of the practice week Wednesday, and that showed him the players had done a good job of putting behind the game the game at New England.
"We like Bake's speed. We like that matchup in the passing game."
— Defensive coordinator Matt Burke explained the reason behind rookie linebacker Jerome Baker's increased play count over the past two games. Baker indeed has impressed with his ability to move all over the field. It's what helped him stand out at Ohio State and it eventually could be his key to become a playmaker in the NFL.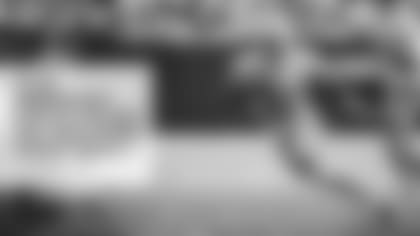 "It is important for us to get the run game going early. It's obviously something we didn't do well last week and we need to be better this week."
— Quarterback Ryan Tannehill understands the value of being able to run the ball, as it not only keeps defenses honest and helps out the passing game but also can help put the Dolphins offense in more manageable third-down situations. The Dolphins have struggled on third down this season, but those problems have been created in large part by less-than-desirable results on first and second down. This is where a consistent running game could make a big difference and make life easier for Tannehill and his teammates on offense.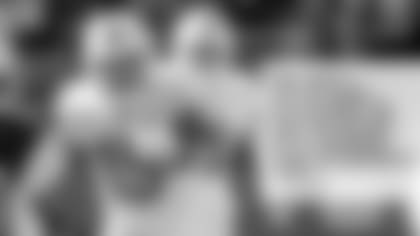 "We have a lot of good playmakers on this roster and they've shown up in different times in different ways. We need to continue to get the ball distributed."
— Offensive coordinator Dowell Loggains was asked about rookie tight end Mike Gesicki's low reception total on the season and he pointed out that the 2018 second-round pick has done what has been asked of him and his turn eventually will come. The Dolphins have spread the ball around quite a bit in the passing game and everybody's numbers will increase if they can start running more offensive plays every game.