Some more comments from the Dolphins as they prepare for the game against the Houston Texans, along with some perspective:
"In some sense, a short week like this is a blessing because we can't dwell on things. We move forward, we have to prepare."
— Defensive coordinator Matt Burke wasn't happy with the performance of his group against the Detroit Lions on Sunday, but he appreciates the opportunity to put that game behind very quickly because the focus had to turn to the Houston Texans on a short week. The Texans offense will present a challenge as well, thanks to quarterback DeShaun Watson and wide receiver DeAndre Hopkins, to name just two.
"It's a challenge and we're excited about it. I know that our guys up front on the offensive line are excited about it as well."
— Offensive coordinator Dowell Loggains understands full well the task at hand against Houston in trying to slow down what he calls one of the best pass rushes in the NFL. While every football fan knows about J.J. Watt and Jadeveon Clowney, Loggains cautioned against overlooking linebacker Whitney Mercilus, who he called one of the most underrated players in the league.
"If we win, it is the only goal. I don't count the stats. The only stat that matters is winning."
— Defensive end **Cameron Wake** made his position perfectly clear when he was asked about the importance of sacks in his eyes. His view, quite simply, is that sacks are great so long as they help the Dolphins secure a victory on that day. For his part, Head Coach Adam Gase said this week he's more concerned about generally disrupting the opposing quarterback's rhythm than pure sack numbers. In any case, getting pressure on DeShaun Watson clearly would help the Dolphins' cause Thursday night.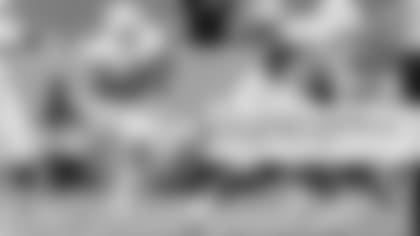 "I'm a football player. I value myself with playing without the ball. Going out there, making plays, making blocks, being ready to be (someone), from a schematic standpoint in general, that brings out the one-eleventh."
— Running back **Kenyan Drake** has made some big plays for the Dolphins offense, the latest coming on his 54-yard touchdown run against Detroit, but he's also shown the ability and willingness to stand his ground and deliver big blocks against opposing blitzers. It's all about being a complete back for Drake and making sure he does his part on every play to help it be successful.