More comments from the week of preparation leading up to the game against the New England Patriots:
"I know nobody likes it, but I do."
— Head Coach Adam Gase reiterated Friday that he likes having four quarterbacks on the roster, which is the case right now with Ryan Tannehill, Brock Osweiler, David Fales and Luke Falk all on the Dolphins roster.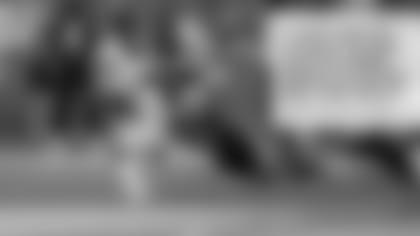 — Adam Gase discussed the process of designing trick plays, something he has even more of an opportunity to do with the versatility and speed he has on offense. The Dolphins had great success with trick plays in their victory against the Oakland Raiders last weekend.
"It's a credit to him, because not only is he a good playmaker, but he's very intelligent. You have to work really hard to understand every position to be moved around that much."
— Offensive coordinator Dowell Loggains has been impressed with wide receiver Albert Wilson to quickly absorb information about the offense, which has given the Dolphins the opportunity to use him a variety of ways.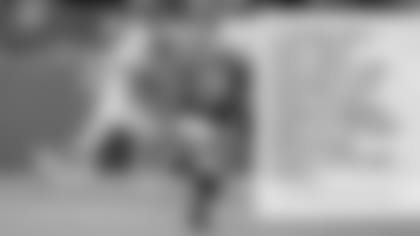 — Dowell Loggains understands that Ryan Tannehill's mobility and ability to make plays with his legs is a key ingredient in the Dolphins offense.
"I would say I've really come to have a great appreciation for his competitive spirit and just the way he works."
— Dowell Loggains says that nothing really has surprised him in his first year working with wide receiver Danny Amendola, though he's nonetheless been impressed with the veteran's work ethic.
"I think Matt is a really intelligent guy, so not only does the talent come into it, but I think he's gotten better at our situational punting."
— Associate Head Coach/Special Teams Coordinator Darren Rizzi has often spoken of punter Matt Haack's great potential, and he pointed out one key reason this week.
"He's stupid like a fox. When you talk to him, sometimes he seems goofy and aloof and you guys (in the media) are around him and have spent some time around him, but he's really smart and he's really dedicated to preparing."
— Defensive coordinator Matt Burke explained one of the keys to the success linebacker Kiko Alonso has enjoyed so far this season. Burke also pointed out that Alonso was able to go into the season completely healthy, which was not the case last year. 
"He's another guy that is very correctable on the sideline. When something happens, it's a one-time, 'Hey, this is what we're looking for in this' or, 'Here's what happened and here's what you should do' and it's OK and we move on."
— Matt Burke pointed out that the learning curve for rookie safety Minkah Fitzpatrick will involve some mental mistakes, but the first-round pick has shown the ability to avoid making the same mistake twice.
"Every game is a big game for us. We feel like we have a ton to prove, so we have to go out there and earn respect every week, so the next game is the biggest game."
— Wide receiver Kenny Stills was among the many Dolphins players who talked this week of the importance of staying in the moment and worrying only about the game on the schedule.
"Nothing really surprises me. I think the outside world is kind of like, it's a nice play, it's a nice throw. For me, that's like, all right, that's what we're supposed to do."
— Kenny Stills was asked about the accuracy of the deep passes that Ryan Tannehill has thrown to him, and he pointed out that those happened frequently in practice and the two simply took their connection to the field on Sunday.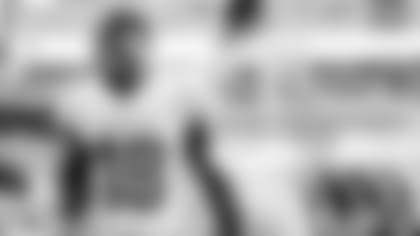 — Wide receiver Jakeem Grant explained the Dolphins' thought process of focusing more on doing what they're supposed to do each week as opposed to who they're facing.
"We hang out with each other outside of this locker room and we continue to just care about each other. So when we go out there and play, we look to the left and the right of each other and just say, 'I'm not going to let you down.' "
— The Dolphins clearly look like a close-knit group this season, and Jakeem Grant explained it in those terms.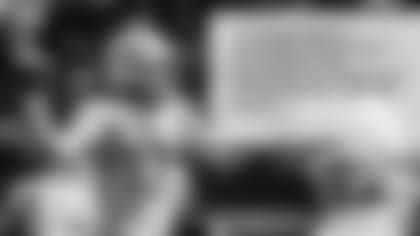 — In talking about his progress as a quarterback, Ryan Tannehill said he'd like to think it's happened in a lot of areas, although he did specifically mention pocket presence as an area of growth.
"He always seems to have a knack of finding a space to get open. He has a great feel for that, whether it's zone, those crossing routes or underneath. We have a lot of confidence in him and his ability to get open."
— Ryan Tannehill discussed what makes Danny Amendola an effective wide receiver.