Dolphins fourth-round pick Durham Smythe spoke to the South Florida media during the rookie minicamp. Here were some of his comments that stood out, along with some perspective:
"Throughout my four years at Notre Dame, I tried to be a guy who was what we called a complete tight end."
— Smythe entered the 2018 NFL draft with a reputation as a blocking specialist, but although he did a lot of that at Notre Dame, he also had his share of big catches.
"First and foremost, Notre Dame is a special place. It's a place that forces you to grow up pretty quickly, and I think that's something that early on, aside from any individual, is what the university provided for me."
— Smythe dreamed of attending Notre Dame from a young age, even though his father played at Baylor in his native Texas. Smythe said he loved his four years in South Bend, Indiana, and would make the same decision all over again.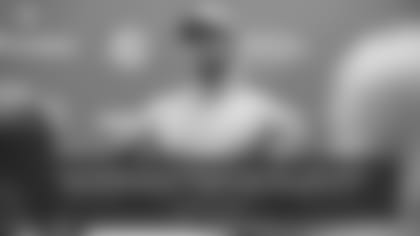 "I had different roles throughout my time. I think when I had the opportunity, I tried to make the most of it."
— Smythe closed out his collegiate career with 15 receptions in 2017, and that total was two more than in his first three seasons combined. But six of those 15 catches went for 20 yards or longer, and in 2016 he scored on four of his nine receptions.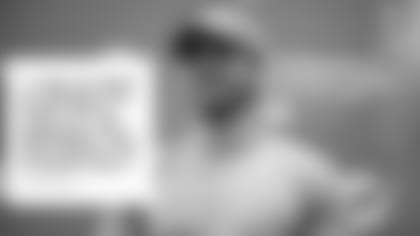 "I kind of grew up around the sport for as long as I can remember. That was always the ultimate goal."
— This would seem kind of natural given that his father played on Baylor's 1960 Southwest Conference championship team. Smythe, however, also excels in table tennis. In fact, he says football actually is his second-best sport.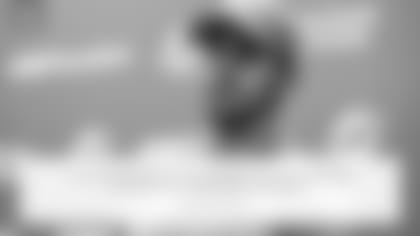 "I enjoyed playing in the stadium. It was an awesome stadium. The atmosphere was great."
— Smythe doesn't necessarily have great memories of Notre Dame's game at Hard Rock Stadium last November because the Fighthing Irish were handed a 41-8 defeat by the University of Miami, but he gain an appreciation for the stadium he'll now be calling home as a member of the Dolphins.