Dolphins fourth-round pick Kalen Ballage spoke to the South Florida media during the rookie minicamp. Here were some of his comments that stood out, along with some perspective:
"There were 130 people picked before me and 11 other running backs. More and more each day I thank God that I ended up in Miami because I think it is going to be the perfect fit for me. It's just something that motivates me."
— Kalen Ballage knew exactly where he stood among running backs and all draft picks right after being selected by the Dolphins and he certainly hadn't forgotten by the rookie minicamp. Safe to say Ballage will be using that as extra motivation as he begins his NFL career.
"That's just somebody that I look up to. A lot of people don't see Frank as the flashy running back or anything like that, but he's consistent every year. He rushes for 1,000 yards and I think that's definitely somebody that I can learn from."
— Kalen Ballage is something of a historian when it comes to NFL running backs, so he's got a good understanding of the opportunity to play with Frank Gore. Ballage actually reached out to Gore via Instagram after being drafted by the Dolphins and was pleasantly surprised when Gore quickly replied.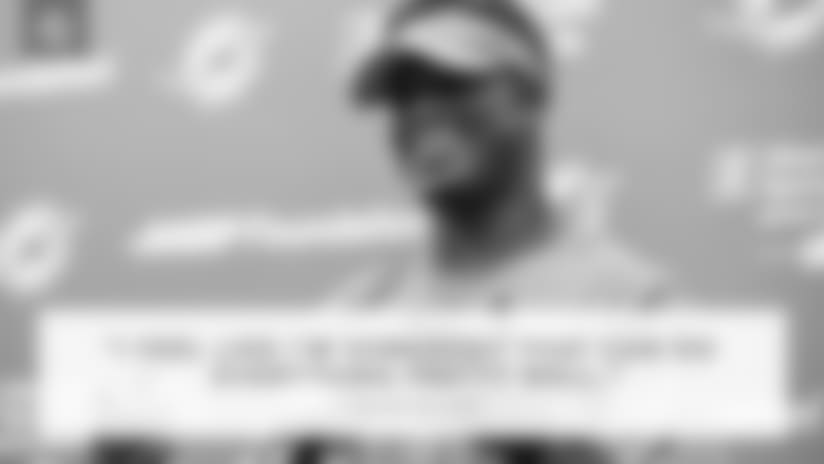 "I am a running back, but I consider myself a football player. I feel like I'm somebody that can do everything pretty well."
— Ballage says he played practically every position on the field during all his time playing football, and that has left him with a lot of versatility and the ability to contribute in a lot of different ways. At Arizona State, Ballage was effective as a runner, receiver and kickoff returner.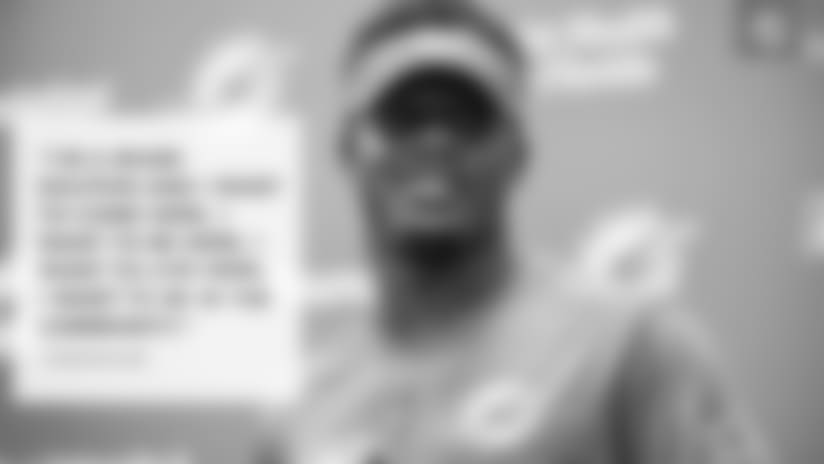 "I'm a Miami Dolphin and I want to come here, I want to be here, I want to live here, I want to be in the community. This is something that I'm all in — not 75 or 80 percent."
— Ballage is serious about being able to have a long and prosperous career with the Dolphins, and he's going to do whatever it takes to achieve that goal.
"I feel like I'm definitely somebody that needs to grow as a player in general. I feel like everybody needs to grow at some point."
— Ballage had some success at Arizona State, but he possesses the kind of physical attributes that suggest he's got the ability to take his game up a notch or two at the NFL level.