Here were some of the comments from Thursday that stood out, along with some perspective: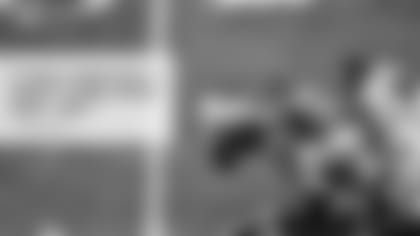 "I don't care about it, but I kind of get tired of it because I still can play. I don't care what age I am. If I continue to train and feel good and enjoy the locker room and this organization wants me and I feel I can do it, I'm going to do it.
— Running back **Frank Gore** constantly gets asked about his age, and being able to remain productive at his age and all other types of questions about his age, which is somewhat understandable because of what he's doing at 35. Gore is coming off his first 100-yard rushing performance with the Dolphins and he's among the NFL leader in yards per rushing attempt at a healthy 4.89. The way Gore sees things, he has worked hard to put himself in this position and continues to work hard, and he'll keep playing as long as he remains productive.
"They're just what you want when you think of edge-protecting tackles. They work good within a group."
— New starting center **Travis Swanson** joined the Dolphins after the start of the regular season, but he's gained a quick appreciation for what the team has in starting tackles **Laremy Tunsil** and **Ja'Wuan James**. Swanson pointed out James and Tunsil's athleticism and effort level as two qualities that stand out about the two tackles. Swanson, James, Tunsil and the other two starting offensive linemen, guards **Jesse Davis** and **Ted Larsen**, are coming off an impressive performance in the overtime victory against the Chicago Bears on Sunday.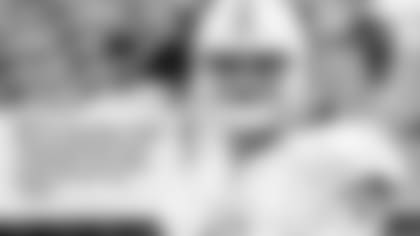 "Brock has been doing this. He prepares like a professional and it showed last week when he got out there."
— Wide receiver **Kenny Stills** says there has been no issue of continuity or chemistry with **Brock Osweiler** now at quarterback for the injured **Ryan Tannehill** because of all the work that took place in the offseason and training camp to get everybody on the same page. While Tannehill got the first-team reps, Osweiler still spent a lot of time working with all the receivers, which made it a smooth transition when he started against Chicago. Osweiler also had the advantage of having spent three seasons with Adam Gase in Denver, which gave him a lot of familiarity with the offensive scheme.