More comments from the week of preparation leading up to the game against the New York Jets:
"Ted doesn't say much. He handles everything like a pro."
— Head Coach Adam Gase has a lot of confidence in Ted Larsen's ability to step in as the new starting left guard after Josh Sitton was placed on injured reserve. As pointed out, Larsen does have a lot of experience, having started 76 games in his NFL career, including three in the playoffs.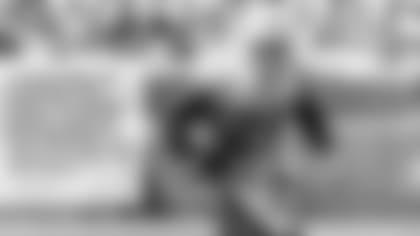 — Adam Gase said there was no great mystery as to why the Dolphins opened the game against the Tennessee Titans on offense with both Frank Gore and Kenyan Drake on the field at the same time.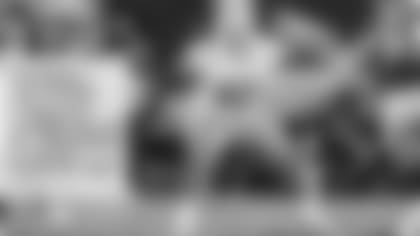 — Offensive lineman Ted Larsen has been starter for most of his NFL career, so he's not fazed in the least by the prospect of taking over for Josh Sitton as the Dolphins' starting left guard.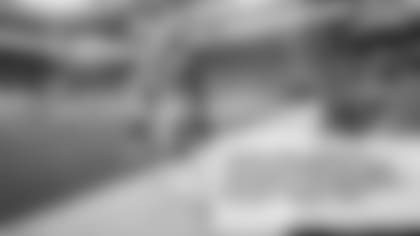 — Associate Head Coach/Special Teams Coordinator Darren Rizzi echoed Jakeem Grant's sentiments about his kickoff return for a touchdown being a complete team effort with all players on the field contributing to one degree or another. There indeed was superb blocking on the play, to the point where Grant had a gaping hole and went untouched from start to finish.
"He's everything I expected and maybe a little bit more."
— Darren Rizzi always had an appreciation for Brandon Bolden from his time with the New England Patriots, and he's quickly found out that Bolden is just as good as advertised in terms of his work ethic and approach to the game. Rizzi said Bolden executed all his assignments without mental mistakes against Tennessee despite having been with the team only four days.
"I have two daughters, and if my daughters married a guy like John Denney someday, I'll be very, very happy."
— Darren Rizzi obviously has great respect for the Dolphins' veteran long-snapper, and that includes what happens on the field and off the field. Rizzi says Denney's professionalism is one big reason he's been able to remain in the NFL as he approaches his 40th birthday.
"He's going to get there. He understands the role that he has to fill on this offense and he's doing a good job with it."
— Offensive coordinator Dowell Loggains likes the progress he's seen from rookie tight end Durham Smythe.
"The one thing that Frank you have a great appreciation for is when you run powers and inside stuff, he has this unique ability to get skinny and find a way through a hole that you don't think any human can fit through and then all of a sudden Frank shoots out for like a 6-yard gain."
— Dowell Loggains was impressed by Frank Gore's performance in the season opener and commented on one particular skills that makes Gore stand out.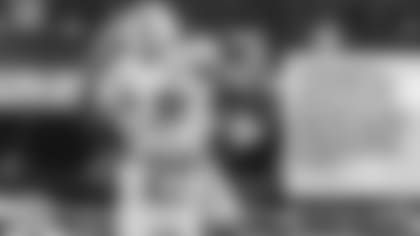 — Defensive coordinator Matt Burke started off with safety Reshad Jones when he was asked which defensive players stood out in the game against Tennessee. Jones had two picks in that game to go along with a tackle for loss. Burke also mentioned the names of cornerback Bobby McCain and linebacker Kiko Alonso as players who stood out against the Titans.