Here were some of the comments Monday that stood out, along with some perspective: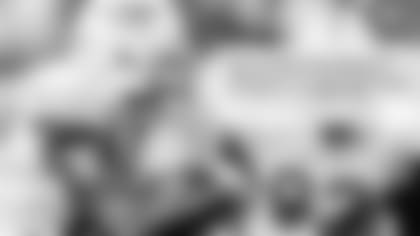 — Head Coach Adam Gase believes it's not totally by accident that the Dolphins have been so good at creating takeaways on defense so far this season. It clearly was a point of emphasis in the months and weeks leading up to the start of the regular season, and the work put in has paid off so far to the tune of six takeaways in two games.
"That group does a good job. Those guys play together. It's a fun group to be around."
— Adam Gase liked the performance of Ted Larsen in his first start at left guard and likes the way the offensive line has come together since the offseason program.
"There's no limit of all the things we can do. You can go watch some really good stuff and people will be like, 'Oh, you can't do that,' but (we) can do whatever, because he can do everything."
— Adam Gase knew full well the kind of versatility Albert Wilson would bring to the Dolphins when they signed him as a free agent in the offseason. As had been expected, Wilson has lined up just about everywhere on offense already in the regular season and we can certainly expect more creative ways for the Dolphins to make use of his talents.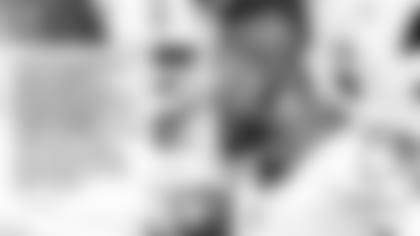 — Adam Gase is happy about the team's 2-0 start, but he also understands it won't mean anything if the Dolphins don't get better and build on it.
"This team is battle-tested. We've got resilient guys in this locker room and a great coaching staff. You just try to keep stacking these W's."
— Safety Reshad Jones likes the way the Dolphins have been able to answer challenges and believes he and his teammates will benefit from the adversity they've had to face over the past two seasons.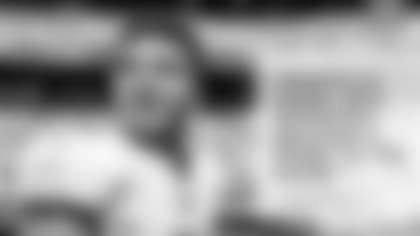 — Reshad Jones has been impressed by the work of rookie first-round pick Minkah Fitzpatrick in the secondary, pointing out he benefited from his experience getting snaps as a nickel cornerback during his time at the University of Alabama.
"We've been working really hard this offseason. We're not surprised where we're at. I just hold a higher expectation for this team."
— Like his teammates, Albert Wilson never really concerned himself with expectations coming from outside the Dolphins facility because he was too busy trying to prepare for the regular season.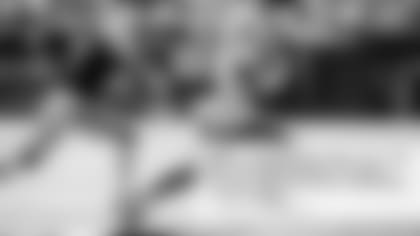 — Albert Wilson is enjoying his role on the Dolphins offense, which along with the ability to play near his hometown was a big factor is his decision to sign with Miami as a free agent in the offseason.
"I had a ton of family and friends there. It was cool to get back and see some familiar faces and play in front of them. It was a great experience and I'm happy that we were able to get out of there with a win."
— Rookie tight end Mike Gesicki, like Minkah Fitzpatrick, is a native of New Jersey, so the game against the Jets represented a homecoming. The Dolphins being able to pull out a victory made it that much sweeter.