Here were some of the post-practice comments from Wednesday, along with some perspective:
"He's pretty good about it. He knows when to get down."
— Head Coach Adam Gase has trust in quarterback Ryan Tannehill when he's running with the ball that he'll know when to get down and avoid taking an unnecessary hit. Tannehill's running played a big role in the victory against the Jets and it's a important tool for the Dolphins offense.
"It just seems like he's trending upward and that's what we need him to do."
— Adam Gase has been pleased with the progress of left tackle Laremy Tunsil, who seems to have picked up where he left off with a strong finish to the 2017 season. Tunsil is showing more and more the ability the Dolphins saw when they made him a first-round pick in the 2016 NFL draft.
"You just want guys to keep competing because when something does happen and that player needs to be up, we need him ready. We need him to improve just like anybody that's dressing for Sunday."
— Adam Gase talked about the importance of players competing in practice, not only to try to earn a spot on the game-day roster each Sunday but also to get themselves better and be ready to step up when their number is called.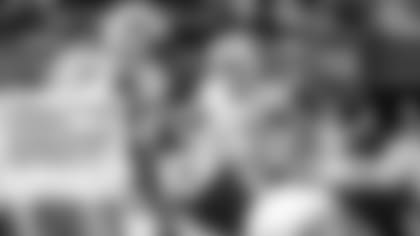 "Good things happen when you're running to the ball."
— Linebacker Kiko Alonso believes hustle is what eventually leads to big plays, like the forced fumble he had against the Jets when he stripped wide receiver Robby Anderson from behind after a completion.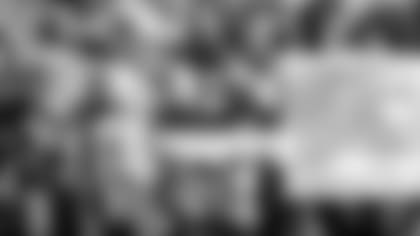 "I'm good with whatever is winning. Whatever scores points. That's the goal with an offense is to be able to put the ball in the end zone."
— Quarterback Ryan Tannehill has never been a selfish player, so he's not concerned with the number of passing yards he accumulates every Sunday but rather with the overall success of the offense.
"I want to see our young guys get a lot of shine. We have a lot of talent on this team and I want to see them get the exposure that they deserve because I believe in them."
— Ryan Tannehill doesn't necessarily pay attention to the national media, particularly when it comes to predictions, but he would like for some of his younger teammates to get some recognition for their ability. The players who would fall under that category would include Kenyan Drake, Jakeem Grant and maybe even Albert Wilson.
"We can stretch the defense in a lot of different ways and get the ball in the playmakers' hands and let them work."
— Ryan Tannehill likes his group of receivers (running backs and tight ends included), particularly their ability to turn short passes into long gains. One perfect example was the short pass that Albert Wilson turned into a 29-yard touchdown against the Jets.
"We label all nine guys in that defensive room as starters. Nobody is particularly a starter. We label all guys starters — the first group, second group, everybody is the same."
— Defensive tackle Davon Godchaux explained a reason for the success of the Dolphins' nine-man rotation along the defensive line. The Dolphins have a lot of talent up front on defense, and it also helps that everybody has bought in to the group approach.
"It's a group effort. If I get a tackle for loss, the other three guys on the D-line did something right to help me get that tackle for loss."
— Davon Godchaux talked about the unselfishness of the defensive linemen in terms of looking at individual plays as team efforts.