Here were the comments from Wednesday that stood out, along with some perspective:
"He's really always been like that. He's always trying to pull those guys in."
— Football writer Peter King wrote this week about Ryan Tannehill convincing his offensive teammates to show up at the team facility to review game film Monday after Head Coach Adam Gase had given the players the day off because of how long the season opener was, but Gase said it was typical Tannehill. The quarterback's work ethic might not get a lot of attention, but it's always been exemplary.
"Well, I think he's about a foot taller than everybody else. (laughter) He's a big guy that has really good long speed and has good quickness in and out of his breaks. He has an unusual skill set for a guy that size."
— Head Coach Adam Gase couldn't resist making a joke when asked what DeVante Parker brings to the offense that the other wide receivers might not have. At 6-3, Parker easily is the tallest wide receiver outside of 6-foot-6 Tanner McEvoy, the newcomer whose contribution in the season opener came on special teams.
"It seems like that chemistry in that whole room, from the first guy to the last guy in there, they all get along and they work together."
— Adam Gase talked about the additions of veteran offensive linemen Daniel Kilgore and Josh Sitton, and it's clear those two have meshed very well with returning players Laremy Tunsil, Ja'Wuan James and Jesse Davis
"That's just a stepping stone. I want to go out and make a big play like that every Sunday. That's only setting the standard."
— Jakeem Grant believes his 102-yard kickoff return for a touchdown in the season opener was the start of something big for himself and the return unit.
— As he did immediately after the game, Jakeem Grant was quick to credit his teammates on the kickoff return team for his 102-yard touchdown. If you watch the replay, you will see that Grant is right in that no Tennessee player was able to get close enough to touch him, much less slow him down.
"We have good guys in the room now, guys that are hungry to be great. We're not where we want to be yet, but we're on the right path and we've established the habits that are going to take us there."
— Quarterback Ryan Tannehill likes the mind-set of his teammates on offense, part of which was evidenced by the players coming in Monday to watch film after Adam Gase had given them the day off.
"You learn so much over the course of your career. Year 7 now. If I knew then what I know now … I think that's how everyone feels."
— Ryan Tannehill was asked to reflect on his rookie season because the Dolphins will be facing Jets rookie quarterback Sam Darnold this weekend. As Darnold no doubt will find out, there's a neverending education that takes place, particularly at the quarterback position.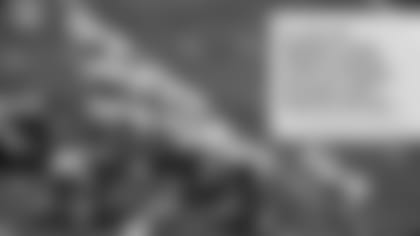 — When asked how he felt physically after his first full game in about 20 months, Ryan Tannehill quickly pointed out to the job his offensive line did in pass protection. Tannehill was sacked one time against Tennessee, that coming on a blitz.
"When you get a win on the road and you get to feel the energy zap out of an entire stadium with 70-80,000 people and you can just feel the energy drop out of the whole stadium, it's the best feeling."
— Ryan Tannehill made no secret of the fact he likes playing on the road, particularly the feeling of having most everyone but his teammates against him.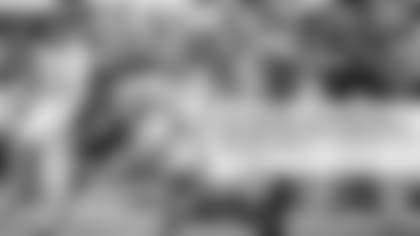 — Safety T.J. McDonald doesn't believe defensive ends Robert Quinn and Cameron Wake will be more psyched about the matchup this weekend because they'll be facing a rookie quarterback. As McDonald pointed out, Quinn and Wake are excited to go after ANY quarterback.