Here were some of the comments from Thursday that stood out, along with some perspective:
"He's just got to keep working, which he does. That's all he does."
— Head Coach Adam Gase discussed the progress of 2017 first-round pick **Charles Harris**, who has played the past four games after being inactive five games because of a calf injury. Gase said Harris has done some good work on first and second down, but has found himself limited in third-down situations because of the presence of proven pass rushers on the team. Harris has 16 tackles this season while appearing in nine games, with one start.
"It's going to be a challenge for us. We know that. We've been out focusing and practicing hard this week and hopefully it shows up on Sunday."
— Wide receiver **Kenny Stills** has a lot of respect for the Jacksonville Jaguars defense, and not just their talented cornerback tandem of Pro Bowl selection Jalen Ramsey and A.J. Bouye. Stills also mentioned Jacksonville's defensive line, which features talented pass rushers Calais Campbell and Yannick Ngakoue. The Jacksonville defense recently showed what it can do when it's playing well when the Jaguars shut out Andrew Luck and the Colts on Dec. 2.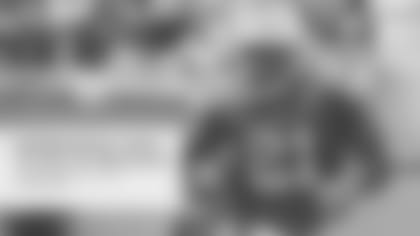 "It was unfortunate because he's a catalyst in this offense on and off the field. … We definitely have to pick up the slack."
— Running back **Kenyan Drake** addressed the loss of veteran **Frank Gore** and the challenge in the final two games for he and the other backs on the roster. The Dolphins have many options in the running game against the Jacksonville Jaguars, including Drake, rookie **Kalen Ballage** and veteran **Brandon Bolden**. What they'll miss is Gore's ability to gain positive yardage on just about every rushing attempt.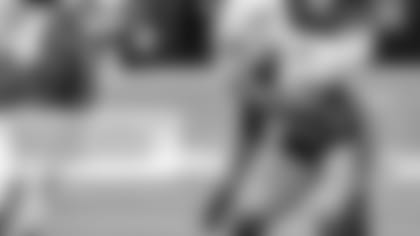 "The coaches do a really good job of helping me prepare, teammates do a really good job of helping me prepare. It is a lot, but week to week I kind of know what I'm doing going into the game."
— Rookie first-round pick **Minkah Fitzpatrick** discussed the challenge of playing multiple positions during a season, which is what he's done in 2018. Fitzpatrick has lined up at safety, nickel slot and outside cornerback. It helped that Fitzpatrick had experience doing it at the University of Alabama — his versatility actually was one of the attributes that made him so appealing as an NFL prospect.