Defensive end Cameron Wake, wide receiver Isaiah Ford, linebacker Quentin Poling and cornerback Cornell Armstrong addressed the media after the OTA practice Wednesday. Here were some comments that stood out, along with some perspective:
"Comparing bends, enjoy yourselves. I'm looking forward to meeting him both of us bending at the quarterback come Sunday."
— After a lot of comments about Robert Quinn's impressive ability to bend around the corner this spring, Wake declined to make comparisons involving his own ability to get low. What matters to Wake is what the combination of the two players might be able to accomplish this season.
"Freedom is my ultimate goal. I want to say that in 10 years I will be able to do whatever I want."
— Wake was wearing a shirt that said "SACRIFICE" when he addressed the media, which was fitting because it's common knowledge that he has made a lot of those to reach this stage in his football career. Wake said he simply made the decision in 2005 that he would put off some of life's pleasures for the betterment of his career until he's done playing.
"It's fast-paced, going from college to the NFL, not just the speed of the game but how things are run."
— Poling described as "exciting" his first spring as a professional player, though he acknowledged the difficulty of the transition. The seventh-round pick from Ohio University is planning on staying in South Florida before training camp to further acclimate himself to the South Florida weather.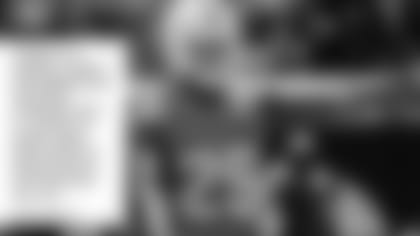 "Minkah is doing a great job embracing the role, stepping into it, trying to work hard and show he should be in the position he's in."
— Poling pointed to safety Minkah Fitzpatrick when he was asked which member of the Dolphins rookie class has emerged as a leader of the group. The answer shouldn't have come as a major surprise given that Fitzpatrick was the team's first-round pick in late April.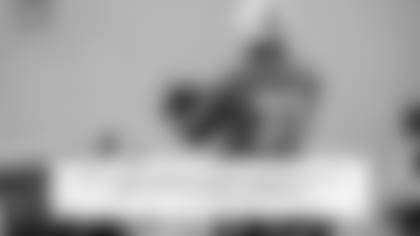 "It's a big jump, but deep down you've just got to trust yourself."
— Armstrong had a recent conversation with fellow Southern Miss alum Patrick Surtain, who told him to basically trust his natural ability and do what he did to get to this position. Armstrong has tried to heed that advice as he transitions to the NFL.
"Every day I'm just laying the foundation just stacking bricks."
— For Armstrong, the key to his first NFL offseason program has been to learn from his mistakes and try to not repeat them.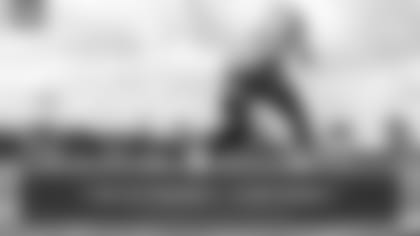 "I'm extremely confident. I've had a year to just pick everyone's brain, just to learn and understand the terminology."
— Ford is feeling good about his progress in his return from a training camp knee injury that cost him his rookie season. The 2017 seventh-round pick will face strong competition if he hopes to earn a spot on the 53-man roster, but he doesn't seem fazed at all by the challenge.
"I think I'm a competitor, first and foremost. I want to win at everything that I do."
— This was the first thing Ford said he was asked for a scouting report of his game, a fair question considering that he hasn't played in a real game since his final season at Virginia Tech in 2016. Ford also described himself as a technician who runs good routes and has the ability to make acrobatic catches.