Here were some of the comments after the 34-33 victory against the New England Patriots that stood out, along with some perspective: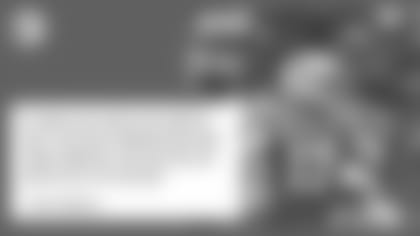 "As soon as we lined up, we knew we had it. Not really surprised with how things turned out. Guys did their job and we got in the end zone."
— Quarterback **Ryan Tannehill** joked that the Dolphins had the Patriots right where they wanted them as they prepared to snap the ball from their 31-yard line with seven seconds left. But he was serious about his confidence that the play had a chance to succeed based on what he saw from the New England defense.
"Honestly, I'm really exhausted from the emotion of the whole thing. Got into the locker room and I just felt like collapsing almost just from the emotion of fighting through, giving ourselves a chance."
— Quarterback Ryan Tannehill wasn't the only player who left everything out on the field and was drained after not only a tough physical battle but also a game that produced more than its share of highs and lows.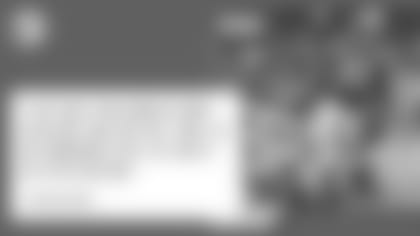 "I just saw it was 'Gronk' (Rob Gronkowski) in front of me and I was just like, 'Look, I've got somewhere to be.' So I had to get in the end zone."
— Running back **Kenyan Drake** described the final stages of the miraculous final play that gave the Dolphins their heart-stopping victory against New England. Drake was the fourth player to touch the ball on the play that began at the Miami 31-yard line with seven seconds left and the Dolphins needing a touchdown to win. Drake easily got around Gronkowski, who dove in vain in an attempt to push Drake out of bounds before he reached the end zone.
"Man, that was a lot of green grass. I just hoped I didn't trip and fall because my eyes got too big."
— Running back **Brandon Bolden's** performance shouldn't get lost because of the amazing finish at Hard Rock Stadium on Sunday. Bolden had the first two-touchdown game of his seven-year NFL career and it included his longest-ever run, a 54-yard touchdown in the first half when he sprinted through a hole at the line of scrimmage and raced past New England defenders.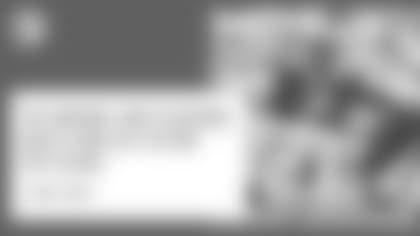 "The emotions, hard to describe. Really a once-in-a-lifetime type feeling."
— Defensive end **Robert Quinn** has been in the NFL since 2011 and he didn't hesitate in calling the finish to the game Sunday the wildest in which he's ever been involved. Quinn still was shaking his head thinking about it when he talked with reporters some 30 minutes after the game. Quinn certainly wasn't the only player who had never been part of an ending like this because this truly was a historic moment.