More comments from the Dolphins locker room as they prepare for the season opener against the Tennessee Titans: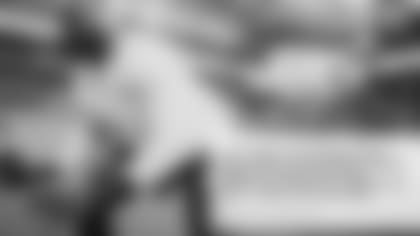 "He's been challenged every day. When you're going against Robert Quinn every snap, especially when you throw the ball, there's no relaxing."
— Head Coach Adam Gase believes tackle Laremy Tunsil has benefited greatly from facing defensive end Robert Quinn at practice. Offensive coordinator Dowell Loggains mentioned Tunsil as one of the players on offense who's made significant strides since the offseason program.
"We felt like we had nothing to lose and he wanted to play and he didn't care where. We gave him that opportunity and he made the most of it."
— Head Coach Adam Gase explained Jakeem Grant's emergence late last season as something as simple as moving from the slot to the outside. Grant's speed and ability to get off the line of scrimmage have helped him become an effective element on offense.
"I've said it since the spring, I like this group. I like the way they work, the way they prepared. That's what you have to do to get ready for Sunday and then when we get there, just lean on what you've basically gotten yourself ready to do. Don't think and just react to the game and play fast."
— Head Coach Adam Gase has been consistent in praising his team for its approach, and that's happened since the offseason program. The hope is that approach starts paying dividends Sunday.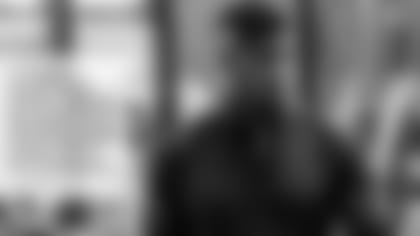 "If there's an opponent across from me, he's wearing a different color, they're keeping score, it's all gas, no brakes."
— Defensive end Cameron Wake always has maintained he doesn't anything extra to motivate him when he's in a game, and that means his intensity doesn't necessarily go up when he goes from the preseason to the regular season because he's always going full speed.
"I have very, very good competition in myself and outdoing me, being better, being smarter. All of those things. Keep stepping that bar up."
— Cameron Wake was asked what drives him as he enters his 10th NFL season and he said it's basically about getting better all the time and not comparing himself to other players. That approach obviously has helped him throughout his career.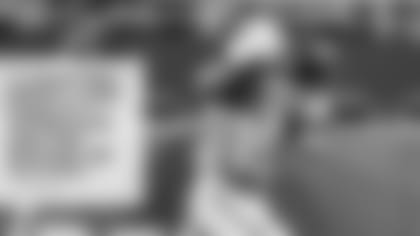 "It was actually night and day and I can see the bigger picture from the outside now. I love the move. I just love it. I appreciate him for moving me outside."
— Wide receiver Jakeem Grant reflected on his move to outside receiver, which ultimately served as a springboard for him. Grant said he never had any hesitation when the idea was brought up to him because he was looking to help the team any way he could.
"I felt we got better with every week throughout the preseason and that was a goal and obviously hope we keep on that trend."
— Defensive coordinator Matt Burke didn't mention specific players or aspect of the defense when he was asked what pleased him most about the preseason. Rather, it was the ability of his group to make steady progress, which always is an objective heading into the regular season.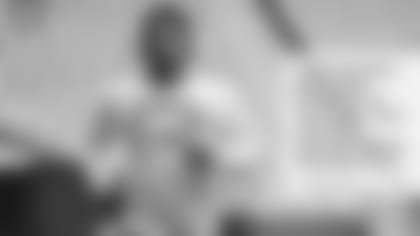 "They're both dedicated students of the game. They love ball. They're always in the building. They're always working at it."
— Matt Burke explained part of the reason the Dolphins, as he put it, has "zero reservations" about moving Bobby McCain from the slot cornerback position to the outside and inserting rookie first-round pick Minkah Fitzpatrick in the slot. Along with their obvious physical ability, both players' high football IQ made it a smooth transition.
"That 'Hoosiers' quote when he's got four guys and he says, 'My team is on the floor.' That's our team and if it's five linebackers that we're going to play with. We're going to play with five linebackers and we're going to go win some ballgames with those five linebackers."
— Matt Burke understands that five is an unusually low number of linebackers to carry on the 53-man roster and used a famous quote from the basketball movie to illustrate the Dolphins' situation heading into the regular season. Ultimately, it will be more important what those linebackers do than how many of them there are.
"He's a guy you can move around and do a lot of cool things with. We're excited to actually be able to use him and do some different things with him in a variety of different ways."
— Offensive coordinator Dowell Loggains is excited about the possibilities when it comes to wide receiver Albert Wilson. The veteran free agent acquisition has the speed to make plays from anywhere on the field and he also impressed Dolphins coaches with his ability to quickly pick up the offense.
"He works at it. It's very important to him. He's a good practice player. He studies a lot. I'm really excited to see how it is this first Sunday that I get to be part of it."
— Dowell Loggains is in his first season working with Ryan Tannehill and he's been impressed with the quarterback's work ethic.
"My confidence level in him, he wouldn't be here if we weren't confident in him. I can tell you that much."
— Special Teams Coordinator Darren Rizzi said the battle for the kicking job between rookies Jason Sanders and Greg Joseph came down to the wire, adding he made the determination early in camp that the Dolphins kicker already was on the roster. Sanders ended up winning the job, and Rizzi has plenty of confidence in the seventh-round pick from the University of New Mexico.
"I'm definitely excited to be back and get the opportunity to do what I couldn't do last year. Last year I was sitting at home, wasn't even able to come to the game, but this year I have a chance to make an impact on this team."
— Linebacker Raekwon McMillan has good reason to look forward to his first NFL regular season opener after his rookie season came to a premature end in the 2017 preseason. McMillan is expected to play a key role for the Dolphins defense.