More comments from the week of preparation leading up to the game against the Oakland Raiders: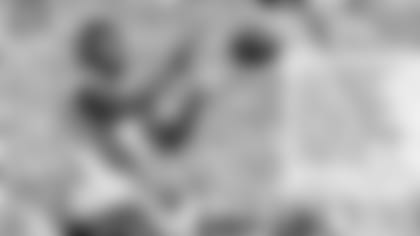 — Head Coach Adam Gase isn't concerned about having to go out of his way to get DeVante Parker going once he returns to action because he'll always have a role in the passing game.
"We like guys to be flexible, be able to play multiple spots. It helps spread the ball out. I like it when all those guys are getting touches."
— Adam Gase is a strong believer in having his receivers be able to line up at different spots to maximize their ability and give him as many options as possible when it comes to calling plays. The Dolphins have a good group in that aspect, with Albert Wilson and Kenny Stills being two players who immediately come to mind in terms of their versatility.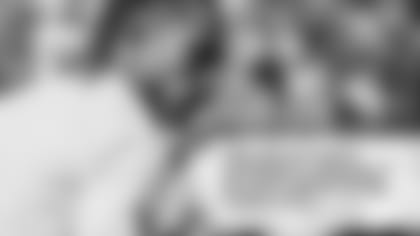 — Offensive coordinator Dowell Loggains has a pretty simple explanation for wide receiver Albert Wilson's ability to break tackles despite his short stature. Wilson isn't very tall, but he does have thick legs.
"That's the thing that he has. He can run, he's big, but he has length."
— Dowell Loggains pointed out the one thing that DeVante Parker brings to the wide receiver corps. It's a group without a lot of size, which is where Parker provides a different element.
"As good as he's been and as good as he was last Sunday, he's a guy that's really, in my opinion, still just scratching the surface. He's a very talented guy." 
— Associate Head Coach/Special Teams Coordinator Darren Rizzi had reason to be impressed by the performance of punter Matt Haack against the Jets, though it's not something that surprised him. Rizzi has long talked about Haack's great potential.
"The good thing about all three of those guys is they give you a lot of flexibility. You can move those guys around, which we do in all the phases."
— Darren Rizzi quickly figured a reporter's question about the "dreaded trio" referred to Walt Aikens, Senorise Perry and Brandon Bolden. The three of them are key players for Rizzi's special teams unit, with Bolden having made a quick impact since being signed as a free agent.
"I'm happy with his progression and, again, I'm always kind of cautious with myself as well, because his maturity and his presence kind of makes you think he's well ahead of where he is sometimes."
— Defensive coordinator Matt Burke likes the progress he has seen from linebacker Raekwon McMillan. He pointed out, as one example, the solid work McMillan did in coverage after the Jets touchdown Sunday.
"I think his football knowledge and his awareness just keeps expanding the more he's on the field with us, which is sort of like a cyclical thing."
— Matt Burke described Xavien Howard's evolution as a cornerback, pointing out the former second-round pick got progressively better as he continued seeing new things from opposing offenses.
"I think if he just keeps playing the techniques and playing the style we're asking him to play, the statistical results will come because he has done some positive things for us."
— Matt Burke is encouraging defensive end Charles Harris not to focus too much on the statistics because he's overall doing a solid job and carrying out his assignments the way his coaches are asking. Burke also called it a great luxury to be able to roll out as many talented defensive ends as the Dolphins have on their roster.
"Just keep chopping that wood. Keep doing what we're doing, take it day by day, snap by snap, play by play, and at the end of the day you do it that way you'll come out on top."
— Cornerback Bobby McCain is happy with the play of the defense the first two games, but also understands it's a long season and the Dolphins have to keep their focus on the task at hand and keep working on their fundamentals and techniques.
— Defensive tackle Jordan Phillips has helped the Dolphins run defense get off to a strong start this season, but he sees the Oakland game as presenting a good test. The Raiders backfield features a pair of former first-round picks, Marshawn Lynch and Doug Martin.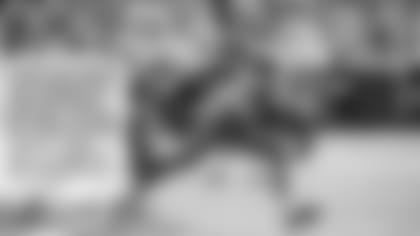 — Robert Quinn's reputation throughout his NFL career has been that he's a pass-rushing specialist, which makes sense given his impressive sack totals, but he's shown very early in his Dolphins tenure he's also good against the run. Quinn says he's not concerned about perceptions of him; on the contrary, he welcomes every chance to prove wrong those who would question his run-stopping ability.