Here were some of the comments from Tuesday that stood out, along with some perspective:
"We've got six left and we'll see what we can put together."
— Head Coach Adam Gase discussed his mind-set coming off the bye, which came at a good time for the Dolphins because of all the injuries with which they were dealing. The Dolphins will return from the bye as one of five AFC teams tied for sixth place in the conference with a 5-5 record.
"I'm happy to get back going, get the season back started and try to make this last push to hopefully get ourselves in the playoffs."
— **Frank Gore** joked that one thing he doesn't like about the bye is watching other running backs put up big numbers while he's sitting out. Turning serious, Gore said he was happy to get back to work to see what the Dolphins can do the final six weeks of the regular season.
"I'll never stop expecting myself to be what I can be, what I know I can be."
— New wide receiver **Brice Butler** said he was happy to join the Dolphins and hopes his size and speed can be an asset for the offense. Butler described his six-year NFL career has so far being solid but not quite up to his expectations. He's hoping to start taking care of that issue with the Dolphins.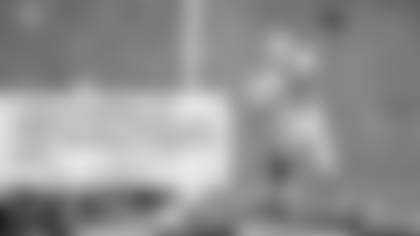 "I feel confident. I've made all the throws that I feel I'm going to need to make."
— Quarterback **Ryan Tannehill** naturally is excited about making his return to the lineup Sunday against the Indianapolis Colts. He says he plans on attacking the game like it was any other game, without looking back or having any thought other than trying to get the offense in the end zone.