Dolphins seventh-round pick Quentin Poling spoke to the South Florida media during the rookie minicamp. Here were some of his comments that stood out, along with some perspective:
"I'm sure probably a third of that population doesn't even know that I came from there or who I am. The people who I'm pretty close with, the neighbors, they're excited."
— Poling comes from an unincorporated community in Ohio called Gomer, which had an estimated population of 102 in 2016, according to bestplaces.net. Poling explained that he's not necessarily a big deal in Gomer outside of his family and friends, though it's probably safe to assume he's first NFL draft pick from that community.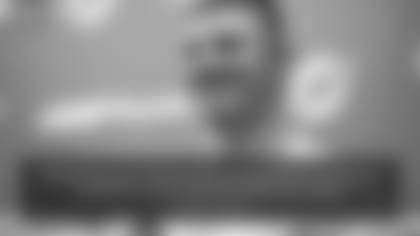 "Just knowing that I'm going to prepare to do it. Preparation and knowing what you're doing will allow you to make up a lot of the game-speed type things."
— Poling has plenty of confidence he'll be able to make a successful jump to the NFL after being a dominant linebacker in the Mid-American Conference. As a point of reference, Poling was the only MAC linebacker selected in the 2018 draft.
"I feel comfortable with where I am right now, but not really. I've got to make the transition here, so you've got to stay a little uncomfortable with everything and I can always get better."
— Poling was highly successful in pass coverage in college and played difference coverages. That gives me some level of comfort heading into the NFL, though he's quick to point out there is still plenty for him to learn.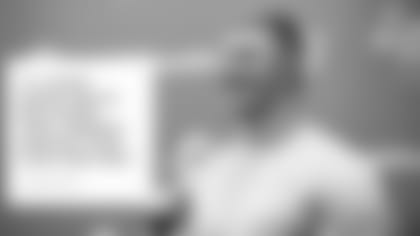 "If I doubt myself and my best effort, then I probably wouldn't have even come here."
— This is the biggest reason Poling isn't short on confidence. That attitude played a big role in him becoming a two-time All-MAC selection and he's not about to start doubting himself now because he's in the NFL.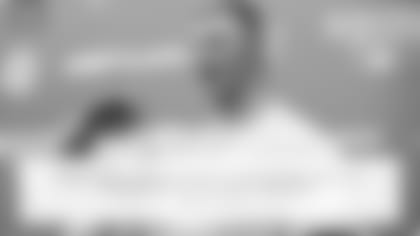 "Special teams are a lot of fun. It's man-on-man, who's the better athlete, who's going to beat who. In terms of that aspect, just going up against someone and competing, I don't think there's any more true form than special teams."
— Poling wasn't asked to play special teams at Ohio because he was too valuable on defense, but he fully understands that could be one of his main duties at the start of his NFL career. Poling's attitude about special teams makes it clear he's looking forward to that challenge.