Here were some of the comments from Thursday that stood out, along with some perspective: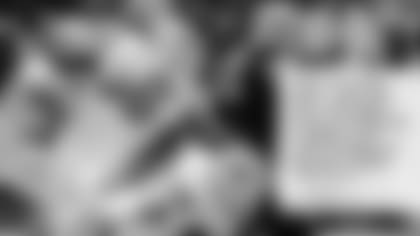 "He's playing fast. You can tell he's not really thinking a bunch. He just is able to go out there and play."
— Adam Gase explained perhaps the biggest reason for the major step forward that defensive tackle Vincent Taylor has taken in his second season. Gase said it all comes down to having more experience.
"It's always tough to go on the road in the division against a team that knows you well. They'll be prepared and our job is to make sure that we prepare as well as we need to for this week to really when we hit the fourth quarter, we've got an opportunity to win the game."
— For Adam Gase, the contest at New England is significant because it's the next game on the schedule and because it's against an AFC East opponent. He's not buying into the notion that it's any bigger than any other game against a division opponent.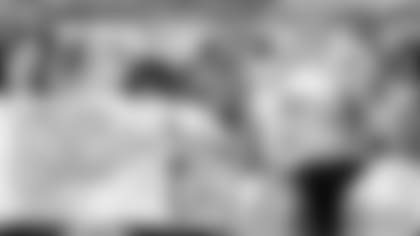 "I don't think those guys will have a problem with that. I don't think you're going to have many players complain about playing more plays."
— The Dolphins could find themselves down one defensive lineman Sunday because of the uncertain status of Andre Branch, but Head Coach Adam Gase says adjusting the rotation up front won't be difficult.
"The confidence level is pretty good. Guys understand where we're at."
— Long-snapper John Denney likes the mind-set of the players as they prepare for the game at New England.
"We gotta take care of business. We can't get all hyped up on ourselves for winning three games because three games never got anybody in the playoffs."
— John Denney understands full well that the Dolphins' 3-0 start is just that: a start. There's every reason to be happy about the early success, but also a need to understand that there's still a lot of work ahead.
"We know we have the guys that are going to make plays, but how consistent can you be with that? That's the challenge for us every week."
— Kenny Stills recalled a spring conversation among the wide receivers where the members of the group talked about the possibilities that could come about because of their great speed. The Dolphins already have shown big-play ability this season, but the key is to keep producing.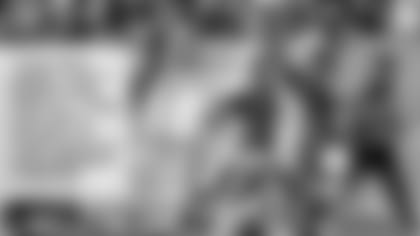 "That was sweet. That's something special. I feel like we'll be able to look back at that moment forever."
— Kenny Stills enjoyed watching Albert Wilson and Jakeem Grant exchange a high-five before Wilson reached the goal line on his 74-yard touchdown against Oakland. Stills says the Dolphins are having fun, and that was just one example of it.
"Every time Albert touches the ball, good things happen. That sparks the offense. We see Albert have the ball in his hands, make somebody miss and go make a play, that's something like, 'I've got to add that to my game.' We think, all right, how can we match that? How can we do more than that? It adds something to our offense."
— Kenny Stills says Albert Wilson has raised the bar at the wide receiver position. He compared what Wilson has done with his playmaking to what Danny Amendola has done in terms of setting a great example with his work ethic.