Here were some of the comments after practice number 10 training camp that stood out, along with some perspective: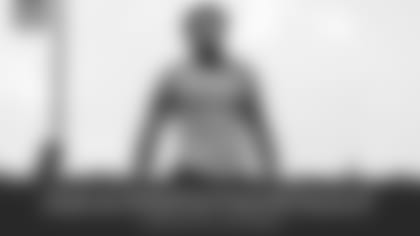 — Head Coach Adam Gase explained a big reason why long-snapper John Denney has been able to last so long in the NFL. Denney, who will turn 40 in December, is heading into his 14th season with the Dolphins.
"Mentally he's right where he wants to be, where he's reacting and not thinking."
— Gase believes tight end MarQueis Gray's knowledge of the offense is a big reason he's able to play so many roles for the Dolphins. Gray is the longest-tenured tight end on the roster.
— Gase doesn't want his players to be concerned about the depth chart or how many reps they're getting in practice because so many things can happen before the Dolphins have to make their final roster decisions heading into the regular season.
"I remember being the guy at Rutgers and now I've got to work my way up to that level."
— Wide receiver Leonte Carroo says he actually loves the competition at his position, which is among the deepest on the Dolphins roster. Carroo is heading into his third NFL season and he'll have to produce in the preseason if he hopes to make the 53-man roster.
"I feel like I'm finally up to speed now and I'm ready to go out there and make plays."
— Carroo said he had to play catch-up at the start of training camp after missing most of the offseason practices because of a minor knee injury.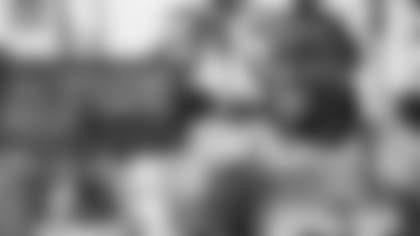 — Safety Walt Aikens and his teammates are more than ready to finally go up against different players after practicing against each other for two weeks.
"When the rookies come in, we try to introduce them to this family and make sure that we keep this legacy alive."
— Aikens believes the Dolphins have among the best special teams units in the NFL and he takes great pride in that as a key member of that group. He also wants to make sure that level of play doesn't drop at any point.
"Even if I have a good day, what can I do to get better because next time there's always room to improve."
— Kicker Greg Joseph most definitely had a good day at practice Monday when he was 7-for-7 on field goal attempts and had a long kick of 61 yards. But he wasn't about to get overly excited about it afterward.
— Running back Kenyan Drake is in his third training camp with the Dolphins and the experience has made things easier for him, though he's made sure not to take anything for granted.