Head Coach Adam Gase and several players spoke to the media after the scrimmage at Hard Rock Stadium on Saturday. Here were some comments that stood out, along with some perspective:
"He's a tough matchup, especially on pass downs. It's really tough because he wins off the ball."
— Head Coach Adam Gase has been impressed with the work of defensive end Charles Harris since the start of camp, and that certainly wouldn't change after Harris' performance in the scrimmage when he had two sacks.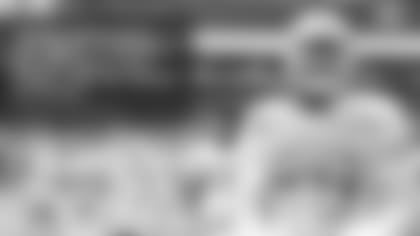 — Gase likes the depth along the Dolphins defensive line, which clearly stands as one of the deepest positions on the roster.
"I think Brock, you can see he's been around for a minute. He likes being in this offense."
— Gase has familiarity with quarterback Brock Osweiler from their time together in Denver, and that no doubt played a factor in the decision to sign Osweiler in the offseason.
"I don't usually think about the injury anymore. I just thank God for bringing me back to where I am today."
— Linebacker Raekwon McMillan appeared in his first action at Hard Rock Stadium since he sustained a season-ending injury in the 2017 preseason opener. McMillan worked hard to come back from the injury, and he appears to be back to where he was last August.
— Quarterback Brock Osweiler has been enjoying his reunion with Adam Gase as he competes for the backup job behind Ryan Tannehill.
"Everything is better. There's not one thing that I could say that I didn't get better at because I make money in the offseason. I work extremely hard."
— Wide receiver Drew Morgan put in a lot of work after the end of last season to put myself in position to compete for a roster spot, and he's happy with the progress he's made over the past several months.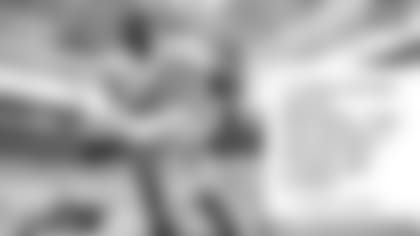 — Defensive end Charles Harris says he's in a great place this summer and enjoying his work. It has translated into some solid play in training camp.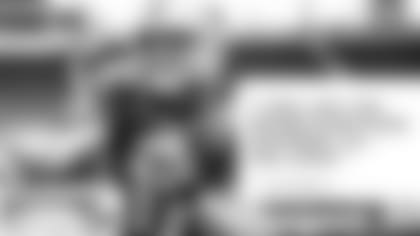 — Quarterback Ryan Tannehill showed off a nice burst on a 16-yard run off a naked bootleg early in the scrimmage. It brought back memories for Tannehill's scrambling during the 2016 season.
"I don't know about my dog, but my lawn probably needs to be mowed, so we'll see if he can take care of that this off day."
— After rookie tight end Mike Gesicki said this week he would be willing to do just about anything for his quarterback, including walking his dog, Tannehill came up with an alternative.