Here were some of the comments after practice Tuesday that stood out, along with some perspective:
"It's just going to be a steady climb. Him coming in late, it's a lot to pick up really fast."
— Head Coach Adam Gase has been impressed with veteran defensive lineman Kendall Langford's ability to pick things up quickly after signing in mid-August, but he also understands the challenge for anybody to try to catch up coming in after the start of the preseason.
"I think he's been very consistent. That's like every other position. You're just looking for those guys that just day in and day out are the same guy. I think he's been one of those guys
— Adam Gase has seen a big difference in tackle Zach Sterup from the time he first joined the team last November to his first NFL start in the 2017 season finale and to now. That increased comfort level has helped Sterup put together a solid training camp as he tries to secure a roster spot.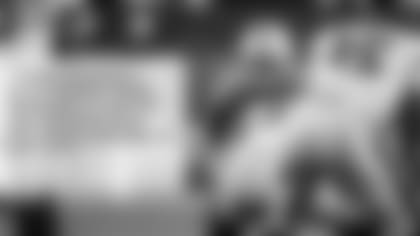 — Adam Gase doesn't seem concerned about having rookies like Minkah Fitzpatrick, Mike Gesicki and Jerome Baker play significant roles right away, and one of the reasons is their make-up. It also helps that all three of them played in a lot of big games in college, Fitzpatrick at Alabama, Gesicki at Penn State, and Baker at Ohio State.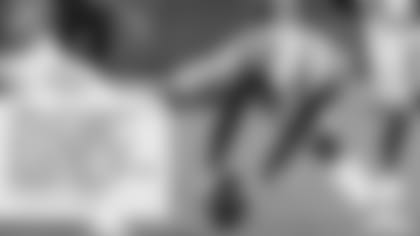 — Adam Gase likes the aggressiveness that second-year cornerback Torry McTyer has shown since the start of training camp and he's confident McTyer will just keep getting better and better as he gains more experience.
"Now at the end of training camp, I feel very comfortable with why Coach Gase is calling certain plays and where he wants that football to go."
— Quarterback Brock Osweiler already was familiar with Adam Gase's offensive system from their days in Denver, but he's got an even better understanding now after his first training camp with the Dolphins.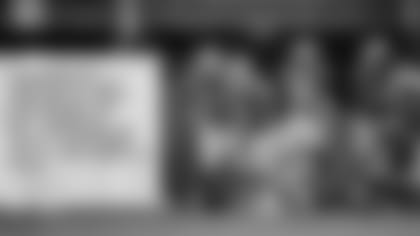 — Linebacker Jerome Baker says the biggest challenge in making the transition from college to the NFL is learning the playbook, but he says he's gotten a lot of help in that department from his teammates. In particular, Baker mentioned Kiko Alonso as somebody who spent a lot of time with him after practice.
"I'm just much more comfortable with the defense. I know what to expect now rather than coming in and being an undrafted rookie and just running around and trying to impress somebody."
— Linebacker Chase Allen earned a spot on the 53-man roster last year as a rookie free agent, but he says that one year of experience he now has was a big difference-maker this summer. Allen has turned in a solid performance in camp while lining up both inside and outside.