Wide receiver Kenny Stills took over the NFL lead in receptions Monday night when his five against the Carolina Panthers gave him 61 on the season, and he also added to his record for most catches in a player's first four seasons.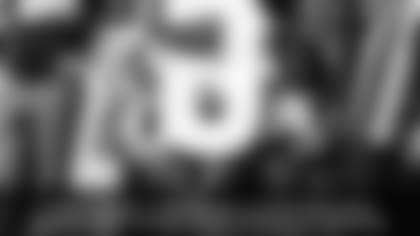 Landry's 61 catches in 2017 are one more than the totals of Antonio Brown of the Pittsburgh Steelers and Larry Fitzgerald of the Arizona Cardinals.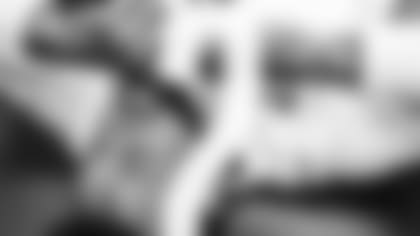 Landry is looking to become the second player in Dolphins history to lead the NFL in receptions. The first was O.J. McDuffie, who did it in 1998 when he had 90 catches.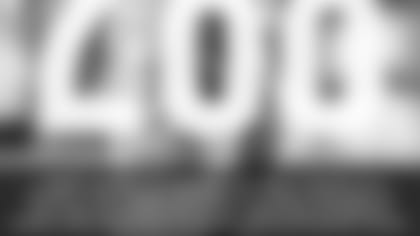 Landry shared the record for most catches in a player's first three seasons with his former LSU teammate and good friend Odell Beckham Jr. with 288, but their battle for four-year supremacy ended when Beckham sustained a season-ending foot injury.
The previous high for receptions for a Dolphins player in his first four NFL seasons was 260, accomplished by Davone Bess from 2008-11. The top five on that list includes Chris Chambers with 233, Randy McMichael with 221 and Mark Clayton with 209.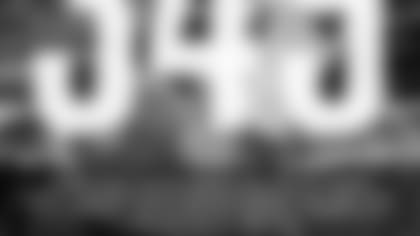 With his 61 catches in 2017, Landry now has 349 for his career, which is seven more than Anquan Boldin, who held the previous first-four-year record. Fitzgerald is third on the list with 330.
Landry has been a model of consistency since joining the Dolphins as a second-round pick in 2014, with 84 receptions as a rookie, a team-record 110 in 2015, and 93 last season. The 61 catches through nine games puts him on pace to finish with 108 this season.
Three quarterbacks have completed regular season passes to Landry, led by Ryan Tannehill with 287 completions. Jay Cutler has 56, and Matt Moore has six.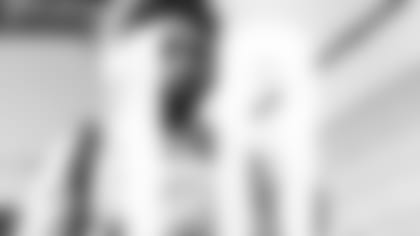 Landry has six career games with 10 or more receptions, led by a pair of 13-catch games. The first came against the Jets in 2015 and the second came in the Dolphins' delayed 2017 opener at Los Angeles against the Chargers.
In 57 career games, Landry has caught at least five passes an impressive 42 times and only twice has he failed to catch at least three. One of those came in his first NFL game, the 2014 season opener against the New England Patriots when he was shut out for the only time in his career.
Breaking down Landry's 349 career catches, 138 catches have come on first down, 119 on second, 88 on third, and four on fourth down; he has 65 catches in the first quarter, 86 in the second, 88 in the third, 109 in the fourth, one (for 32 yards against Cleveland in 2016) in overtime; he has 86 catches in September, 77 in October, 87 in November, 84 in December and 15 January.
In terms of opponents, Landry has 49 catches against the Jets, followed by 39 against the Patriots, 36 against the Bills, 32 against the Chargers, and 24 against the Ravens.