Miami, FL – Los Miami Dolphins nombraron a Sebastian Trujillo como Director Senior de Asociaciones Multiculturales, reportando directamente al Vicepresidente de Asociaciones Corporativas Steve Mullins. En su puesto, Trujillo dirigirá los esfuerzos para impulsar los ingresos a través del sector multicultural incluyendo sociedades corporativas, eventos y hospitalidad. Él trae a la posición una vasta experiencia en la ejecución de estrategias de ventas, campañas de acuerdos multianuales y inversiones en desarrollo de marca en un amplio espectro de colaboraciones de la industria para el mercado hispano de los Estados Unidos y América Latina.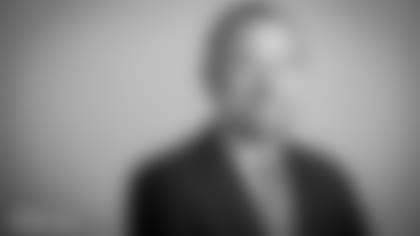 Previo a los Dolphins, Trujillo más recientemente sirvió como Director de Ventas de Contenido para BBC Studios América Latina y los Estados Unidos, basado en Miami. El dirigió los esfuerzos de desarrollo de negocios para el mercado hispano de Estados Unidos y las cuentas latinoamericanas panregionales además de apoyando los desarrollos estratégicos en toda la región.
Como veterano de la industria por 24 años, Trujillo se unió con BBC Studios en 2017 después de administrando su propia práctica de consultoría de medios y entretenimiento y ha ocupado varias posiciones de liderazgo sénior en Univision Comunicaciones. Como Vicepresidente de Desarrollo de Negocios en Univision, Trujillo estableció y cultivó relaciones con comercializadores de niveles superior y clientes. Antes de este puesto, fue Vicepresidente Senior y Gerente Operativo de Galavision Network, donde supervisó en las áreas de entretenimiento, programación, producción, marketing y operaciones para el canal. Antes de eso, la experiencia de Trujillo también incluyo seis años como Vicepresidente de Ventas de Redes en Univision como parte del equipo de ventas y marketing integrado para la red.
Trujillo se graduó en Marketing de Negocios del University of Miami. Él y su esposa Marlene tienen dos hijos, Javier and Amanda.