Ten games into his rookie season, No. 1 pick Charles Harris has no doubt that he's got what it takes to be a disruptive pass rusher in this league. But he also knows there is a process involved and this season is about embracing that process, learning from those around him and sharpening the skills that attracted the Dolphins in the first place.
Patience doesn't come easily, especially for a No. 1 pick. But it's part of the NFL landscape. Look around the league. Very few rookie defensive linemen come in and dominate from Day One. The transition is too great, the competition is too stiff and the every day challenges are too consuming.
Harris understands this. His football IQ is off the charts. His maturity, his love for the game and his passion to improve are three of the reasons the Dolphins jumped at the opportunity of selecting him in the first round. And even though his statistics are modest, we see indications every game of what he might become.
Want to know his upside? Just ask Cam Wake, a pretty good judge of pass rushing talent.
"The young man," says Wake, "has a chance to be really special."
Late Monday afternoon, just before he began handing out turkeys to needy families, Harris leaned against a fence at the team's training facility and allowed us a few minutes to learn more about him, on and off the field, in these 10 questions.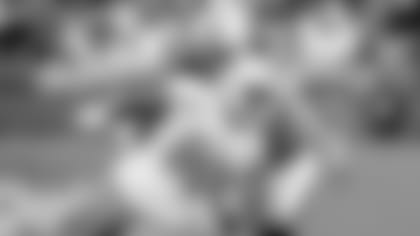 1. You have had one sack this season against the Titans. Have you been close to others?
CH: I almost had two more against the Bucs. Had a few close calls in other games. I know they will come. I just have to be patient and believe in myself. But being close makes me want it even more and now having the memory of what that one sack was like, you just want to keep doing it again and again.
2. We are heading to the stretch run of your rookie season. How would you sum up your first season so far in the NFL?
CH: It's been a learning experience for sure. I'm trying to lay the foundation for my entire career, develop the right study habits and learn from the right people.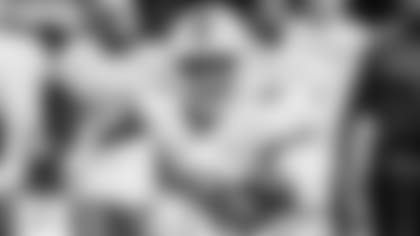 3. Has anything happened over the last three months to make you any less confident of your ability to be a long-term success in this league?
CH: No, not at all. I'm very confident I can make it in this league. I have a better understanding now of what it takes and how I need to get bigger, stronger and faster. But from a confidence standpoint, I look around the league and I know I can be a big part of this.
4. What are some of the things you couldn't learn playing college ball at Missouri?
CH: It couldn't teach me the details and it couldn't teach me the right way to study film. Also, it couldn't teach me to move on quickly from each game. In college, we enjoyed the wins a little bit longer than we do here and the losses stayed with us longer. Here we move on the next game right away. Have to stay focused. Can't let your mind wander.
5. OK, let's get to know you a little better away from football. We'll start off with four quick ones: Favorite food, TV show, movie and place to vacation?
CH: Love baked chicken. As for the TV show, I'd have to say right now it is Snowfall. Favorite all time movie is Friday. Favorite place to vacation? I haven't been there yet but I'd really like to go to China someday. I really like the Asian culture.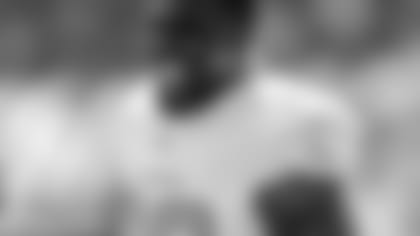 6. Tell us something about Charles Harris that not many people know
CH: I like to act. I'm pretty good at it. I haven't performed in a play yet, but I'm looking forward to giving it a try in my post football career. I don't know if I want to become a full-fledged actor, but I wouldn't mind being in the entertainment business.
7. What are your off the field passions and interests?
CH: I like to play basketball, love to play basketball. Go the movies a lot. Watch a lot of TV. I recently got into the video game Call of Duty. My little cousin is living in Kansas City and he and I play remotely. He thinks he's pretty good at it, but I'm already better than him. Other hobbies? I like working on cars. I have a 2006 Dodge Charger and do all the maintenance on it.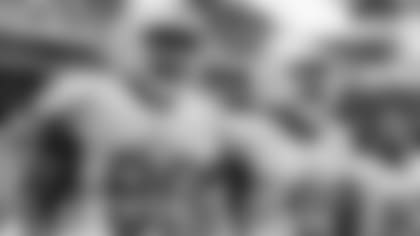 8. What's the most valuable lesson you have learned from players like Cam Wake and Ndamukong Suh?
CH: That they are always eager to learn. You would think at this point in their careers, they know it all. But they don't and they realize that and each day it seems like they try to learn something new. There is a reason they have had careers like this. They never are satisfied. They always want more. Just today in our defensive line meeting, Suh was asking all sorts of questions about schemes and adjustments. There is so much I can learn from that.
9. You're from Kansas City. You played at Lincoln Prep there. You went to school at Missouri. You've got to be looking forward to the Dolphins playing at the Chiefs on Christmas Eve?
CH: Well, I'm going to need at least 30 tickets. My friends and family are excited. I'm looking forward to having a big game in front of them. But as I've learned in this league, you can't look too far ahead. Got to stay focused on this week.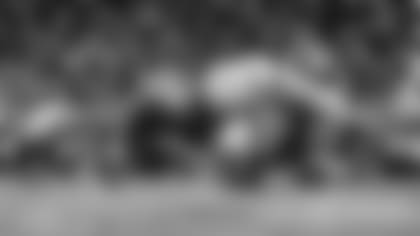 10. Finally, you are only 22 years old. You've just had a taste of what this is all about. How long do you think you want to play?
CH: I will take it year by year. Everyone wants to play 15-plus years, but it's all about performance and coming back year after year and doing the work. I'm enjoying this. I love the preparation. I love the study. And there's nothing like game day. To have my friends and family call me on a Sunday night after watching me play is something very special. I feel deep down I was meant to be here. I just have to keep proving it every day.