Daniel Kilgore often looks back at his life and wonders how a small town kid from Kingsport, Tennessee could have made it this far. He is in his eighth NFL season and his first as the Dolphins' starting center and even now he admits there are times when he still shakes his head in disbelief.
"It's still a little surreal," he says.
But when you hear his story, when you learn of how the youngest of three children had so little growing up, how both his parents worked long hours, his mother two jobs, to give their son a chance to pursue his sports dreams, how those small town values helped define who he is, then you begin to understand what sets Daniel Kilgore apart.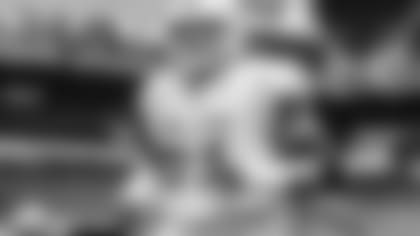 And why the Dolphins are so fortunate to have him.
You'll see what I mean in the following 10 questions.
1. Everybody's journey is different. What has your journey been like from Kingsport, Tennessee to starting center on the Miami Dolphins?
DK: A blessed, unexpected strange ride. Coming from a small school like Appalachian State, after growing up in a small town, I just wasn't on the radar of many people, let alone many NFL teams. But I managed to get drafted and I've been fortunate to play on some good teams, including this one. I spent seven years in one spot with San Francisco and then to be traded here to such a great franchise with such a great room of teammates is something I'll never take for granted. My journey? I've been blessed.
2. Tell us about your upbringing in Kingsport and the influence your parents had in you becoming the man you are today?
DK: My father has worked in a paper mill for 38 years. My mother drove a school bus and worked in a cafeteria all my life. I'm the baby of the family with two older sisters. We didn't have very much growing up, but it never really mattered that much. We had each other. My dad worked so hard he missed a lot of my sporting events. That put a lot on my mom and sisters and I'll forever be grateful for that. What my parents taught by setting an example, the dedication and the hard work, has helped me throughout my life.
3. What's Daniel Kilgore like away from football? What are your passions?
DK: My biggest passion is my wife Megan and my daughter Carson June, who was just born on Sept. 7th. That was the best day of my life and she has changed my world. As for my interests, I have a small farm in Tennessee, about 32 acres. I like to do physical labor, like cleaning up the land, but I'm not much of a farmer. We have a lake nearby and my wife and I spend a lot of time there. I play a little golf, but I'm not very good. I like to restore cars, have a '74 Nova I restored. That's about it. Just love spending time with friends and family.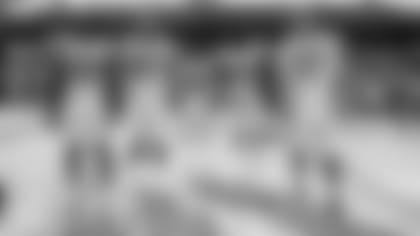 4. You are just 30 years old and, to put it nicely, your hair is sprinkled with gray. Is that the stress of the job and do you get much ribbing about it?
DK: Yeah, I hear about. It's hereditary. My mother started turning gray at 17 and so did I. But it's OK. I'd rather have gray than no hair at all. Besides, my wife kind of likes it.
5. You were traded from San Francisco to Miami in a heartbeat. Looking back now, what was that like and how do you view this opportunity with the Dolphins?
DK: It was heartbreaking at first, a frustrating couple of days. But they say the grass is always greener and in this case that's the truth. I feel like I'm in a really good situation. I'm getting more recognition and this team is giving me more responsibilities. It's a great feeling to be wanted and that wasn't always the case out west. This is where I'm supposed to be. This is the team I'm supposed to play for.
6. You have started 42 games in this league and have given up a remarkably low number of sacks and have committed a low number of penalties. How do you make sense of that?
DK: I don't know. I don't even think about the numbers. I just try to focus on doing my job. I have committed some penalties, but for the most part I stopped doing that. As for the sacks, you give up one here and there, but you try to correct what you did wrong. I guess I'm so determined to do things the right way.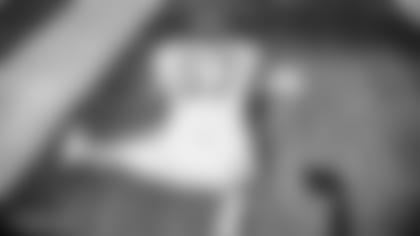 7. It's the offseason and there are no weight restrictions. What's on your dream dinner table?
DK: (Laugh.) I'm basically a meat and potatoes guy. My mom is such a good cook and I love her meatloaf, mashed potatoes and green beans. Or give me a big steak. That will work. I like a good cup of coffee after dinner and I do like desserts. Lauren Tannehill recently brought over one of the best desserts I ever had, a Mexican cheesecake with cinnamon on top. Unbelievable.
8. Why do you play this game, what do you love about it?
DK: It's the greatest team sport in the world. I'm one of 11 guys on offense and I'm relying on 10 other guys to do their jobs and they are relying on me to do my job. When we feel like we've done our best, we're usually crawling off the field exhausted mentally and physically. Then you go through the same thing the next week and the next week. I just love the grind. I love the challenge. If it wasn't for football, I'd probably be lazy back home in Tennessee.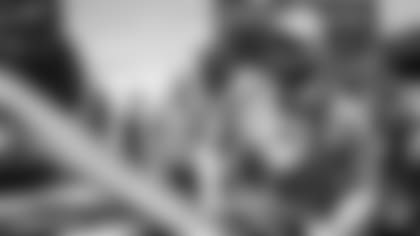 9. You played in the Super Bowl with San Francisco and lost. After getting so close what would it mean to win one with this Dolphins' team?
DK: Let's take it one game at a time. I'm a big believer in that. But this team does have some of the characteristics of a deep run team. It would be an unbelievable feeling to do it here with these guys and for me it would be a tremendous gift.
10. Finally, where are you going to be 10 years from now?
DK: Back home in Tennessee, coaching some football, working on my farm, maybe selling a little real estate and spending time with my family. But I'll be looking back at how lucky I was to play for two of the marquee franchises in this league. You know, I still pinch myself at times. Ten years from now I'm looking back at some of the greatest memories you can ever hope to have.