His friends back home in Ohio were impressed, some were surprised. Jerome Baker, the kid who was supposed to be too small to play football, too small even way back in high school, was a starting linebacker for the Miami Dolphins on opening day.
"Yeah, I guess a lot of people didn't expect this," Baker said with that childlike grin.
But Jerome Baker never really surprises himself. This is a supremely confident young man who as a third-round pick out of Ohio State has been everything the Dolphins hoped he would be, a strong training camp propelling him to first team status.
"I love everything about this," he says. "I love the grind, working so hard during the week and then that special feeling on Sunday afternoons."
Still only 21 years old, Baker understands he has so much to learn. But the challenge now is doing that learning on the field, with the pressure and stakes so high, with so many people relying on him and with a defense in need of his speed and play-making ability.
Sitting by his locker after a recent practice, smiling as usual, Baker talks about that challenge, the path he has travelled to get here and the things in his life that are most important to him in the following 10 questions: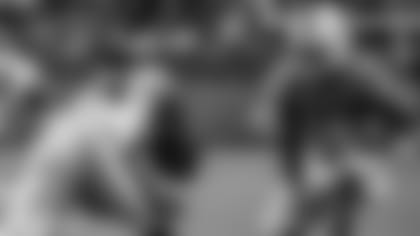 1. Tell us a little bit about your football journey?
JB: A lot of highs and lot of lows. The main thing I've carried with me is to believe in myself and to never stop pushing every single day. My lowest point was my freshman year at Ohio State. I wasn't playing. I wasn't doing well in school. I truthfully didn't want to be there. But some of my teammates and coaches at Ohio State sat me down. They assured me that others go through the same thing. They helped me get past that. And now as I look back, I'm sure glad they did.
2. What's been the greatest moment of this journey?
JB: You've got to go back to high school for that. I played at Benedictine in Cleveland, a school with a great tradition. But they had a lot of losing seasons. It was a struggle. But in my senior year we won the state championship. We brought it home. I'll never forget that feeling.
3. Tell us a little bit about Jerome Baker away from football. What are your passions?
JB: I have one-year-old daughter named Jaida and I have two pit bulls, Zeus and Profit. That's my life. Oh, I've gotten into photography recently and I enjoy that. But basically I just like being around people, I like joking around and putting a smile on people's faces.
4. Let's get personal: When's the last time you said: I love you?
JB: I was talking to Jaida on the phone the other night. I told her that. She's only one so she really can't talk to me. But when I have her on the phone, I like to imagine we're having a conversation. All I get from her are sounds, but that's plenty good enough for me.
5. OK, some quick hits. Favorite food? Favorite TV show? Favorite movie?
JB: Wow, these are good questions. My favorite food is steak, a nice porterhouse steak. Favorite TV show is Power and favorite movie is Paid in Full.
6. You are a starting linebacker in your rookie season for the Miami Dolphins. Do you ever have to pinch yourself to be sure that it's really happening?
JB: Every day I go out on the practice field it's a reality check. Every day I have to prove I belong. Yes, I know how fortunate I am to be in this position.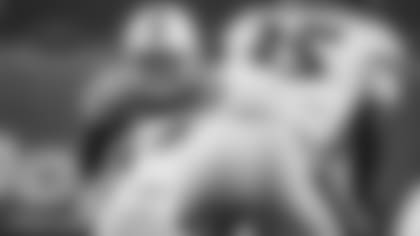 7. The one play in your football career you'll never forget?
JB: It was my junior year at Ohio State. We were playing Penn State. We were down by something like 27 points at one time. We took the lead and on the last play of the game they tried a Hail Mary. I wasn't even part of the play. I just watched as our defensive line went after the quarterback who threw an incomplete pass. The crowd went wild. I just stood there and looked around. I'll never forget it.
8. All through life people told you that you were too small. What would you like to say to those people today?
JB: You said it in high school. You said it in college. You said it as I entered the pros. Now you know. I perform on every level. Size doesn't matter. It never mattered for me.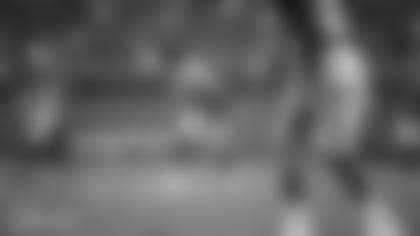 9. Now that we know you are plenty big enough, what do you bring to this Dolphins' defense?
JB: Speed. Intelligence. I'm a silent killer. I don't want the spotlight. My teammates can have that. I just want people to see No. 55 flying around showing the world what I can do.
10. You are still just 21 years old. Look into a crystal ball and tell us what your football career looks like 10 years from now?
JB: I'm definitely still playing. I'm sure I'm smarter than I am now, but I probably won't be able to do some of the same things. I see myself being a mentor to some younger players like the way the veterans here take care of me. Ten years from now I'm still loving the game and having a great time. But I've got a lot of things to do before then.