Had anyone really heard of Jesse Davis when this season began? He had bounced around between the Seahawks and the Jets before landing on the Dolphins practice squad last November and began this summer with a view near the bottom of the depth chart. That view sure looks a lot better today. Davis has emerged as one of the feel good stories of this team. When he started last Sunday's game against New England at right guard it marked the third different offensive line position he has started at this season, a feat previously achieved by only four other Dolphin players.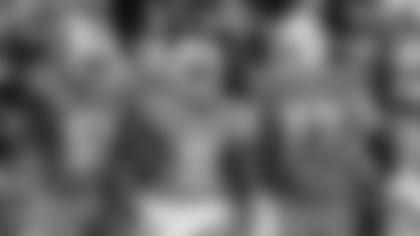 With all the injuries on the offensive line this season, someone with Davis' versatility becomes invaluable. But it's more than his versatility that has gotten the team's attention. Davis can play. Has a chance to get a lot better. He could very well find a permanent home on this line next season. The question remains: At what position?
"I'd like to settle him in at one spot," said coach Adam Gase. "But it's hard because he does so many things well."
With that in mind, we figured it was time to get to know Davis a little bit better, which brings us to the following 10 questions: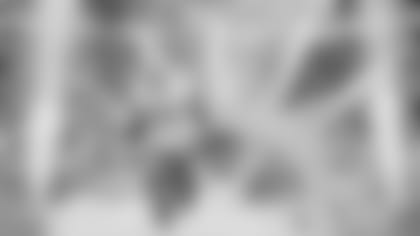 1. How would you describe the pro football journey that has taken you to where you are now?
JD: It's been a grind. It's been a challenge. This is my third team, but this is the first time I've gotten a chance to play, a chance to be active on game day. My first year in Seattle, I spent training camp there and was cut. Then I spent some time with the Jets. I was on their practice squad. I just didn't know where this was going to take me. I remember talking to my fiancé, telling her maybe I should go back to Washington and get a 9-5 job. But then I got this opportunity with the Dolphins and things started turning for the better. I am so grateful that this coaching staff gave me an opportunity.
2. Is that all you needed, an opportunity?
JD: I needed an opportunity and I also needed to change my mindset. I was too scared of failure early on. I would think too much about the last play instead of just letting it loose. It would affect me in the next series of downs. It wasn't a good mindset to have. But I was able to change that. I just became tougher mentally. I became determined not to over think things. Now I leave everything in the film room. I don't dwell on things. That's made me a better player, no doubt about it. And when I got this opportunity, I was able to make the most of it.
3. What was it like growing up in a small town?
JD: I grew up in Washington state, which is five miles from Idaho across The Snake River. I grew up in a small town called Asotin, Washington. I mean it was so small that everyone knew everyone else. You had a problem, they knew. You got in trouble, they knew. I had 35 people in my high school graduating class. It was small town life and I really enjoyed it. It also gave me a chance to play just about everywhere on my high school team. I played tight end. I played defensive line. I played on special teams.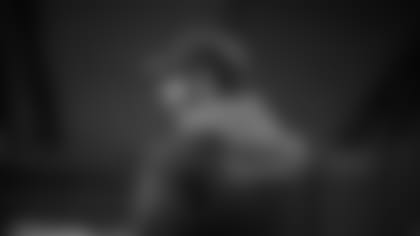 4. You played college at Idaho. Did you not want to go to a bigger school?
JD: Only two schools offered me scholarships, Idaho and Eastern Washington. I remember the defensive line coach at Eastern Washington asking me if I wanted to be a winner or if I wanted to be a Vandal (Idaho nickname). I was kind of offended by that question so I want to Idaho. Never regretted the decision.
5. What are your interests away from football?
JD: I'm starting to get into hunting back home. I hunt for elk and deer. It's tough. You have to do a lot of scouting and a lot of hiking. There are a lot of hills to go over. It's very challenging, but it's something I enjoy. Other than that, I spend time with my fiancé Ashley who lives here with me. We just set our wedding date, June 30th, and I'm so excited about that. I've dated her since high school. The rest of my family is back home. I talk to them as much as I can. But it's tough being so far away.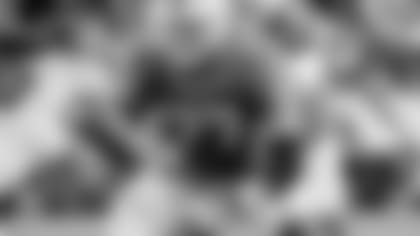 6. You've started at three different positions on the offensive line this season. Where did that versatility come from?
JD: I played both tackle positions in high school and college so playing different spots here wasn't unfamiliar to me. Last year I started working some at guard and I found a lot of similarities to tackle. It's the next man up here so it was important for me to become as valuable as I could be to this team. I probably feel most comfortable at tackle because I've played there the most. The only position I haven't played here is center. Maybe I'll ask for a few snaps at practice. This versatility can be so important to my career.
7. Do you feel like you might have found a long-term home with the Dolphins?
JD: I definitely do. I'm developing a good relationship with Coach Gase. I think he understands me and what I'm about. Believing in me sure helps. Understanding the culture here also helps. I know my role. I know how important it is for me to always be ready for the next challenge.
8. Have you had a welcome to the NFL moment yet where it finally hit you that you've made the big time?
JP: I think I've actually had two of those moments. The first one came in the preseason when we played Baltimore. I looked across the line of scrimmage and saw Terrell Suggs standing there. I mean this is a guy I had watched for 10 years. I remember saying to myself, 'he looks as big as he does on film.' It was surreal. Then the greatest moment for me came in my first home start against the Raiders a few weeks ago. To run onto the field through the line of players and hearing my name called was very special. I don't think I'll ever forget it.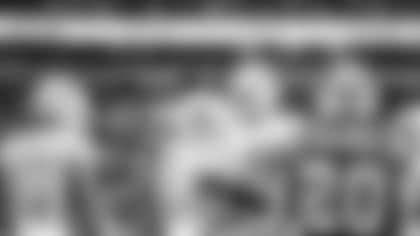 9. Do you think much about how much better a player you can become?
JP: I think about it all the time. I want to be the best I can be my position. Deep down I know I can play in this league and I'm just thankful I'm getting that chance. I've really gotten a lot of help here from guys like (center) Mike Pouncey and (tackle) Sam Young. Mike works with me on schemes. Sam works with me on techniques. After every series, I'd come off the field and Sam would be there to offer advice. When I watch someone like Pouncey, I understand what it takes and it just makes me want it even more.
10. Finally, have you thought much about life after football?
JP: I always wanted to be an electrician. My uncle was and I idolized him. Whatever I do, I want to be a good man and a good leader. I'll never take those two qualities for granted. But I don't want to think too far in advance because I've wanted this for so long and to be a part of it makes me feel like everything I've gone through has been worthwhile. I've been told in this league you're either going to be a one season guy or a 10-year vet. I want to be that 10-year vet.