To understand what Rey Maualuga is all about, to appreciate how unique he is among NFL players and to get a feel for how his very interesting mind works, just ask him to recall the most memorable play of his football life.
"Tackled a girl once," he said. "Will never forget it."
So that's what he came up with? After being as dominant as any linebacker in college football at Southern Cal? After nine-plus seasons of pounding ball carriers in the NFL? After making so many game-deciding plays?
Yep, that's Rey Maualuga. He sat by his locker after a recent practice session and allowed me a few minutes to enter the inner sanctum of his thoughts. He spoke about letting his father, who was dying of cancer, decide where he would play college football. He told of growing up in a poor home that was rich with love. He talked about the pride of his life – his 5-year-old daughter Avayah – and how this is the first time he's been away from her for an extended period.
"I think about her every day," he says.
After 10 questions with Rey Maualuga, I was immediately a fan. See if you are too.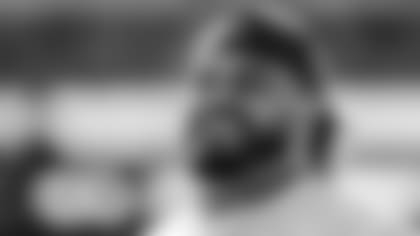 1. So your most memorable play ever was tackling a girl? Let's hear that story.
RM: It was my freshman year in high school at St. Bonaventure (Calif.). She was playing for Harvard Westlake. She was the holder on an extra point. She bobbled the snap. I had to tackle her. I felt bad as soon as I did. Afterward, she came over and talked to me and we grabbed some food together. I thought it was pretty cool that a girl was playing high school football, but it wasn't pretty cool that I had to tackle her.
2. Tell us something about yourself that a lot of people don't know?
RM: I'm pretty open about things. I'm just a quiet guy who believes in going for it in life. I guess most people don't know that I love to fish. Used to go bass fishing when I played in Cincinnati. Now that I'm in South Florida, it's more deep-sea fishing. I just need to find some dude that has a big yacht I can borrow to take me and the other linebackers out on a Tuesday. Hopefully someone reading this interview wouldn't mind loaning us his boat.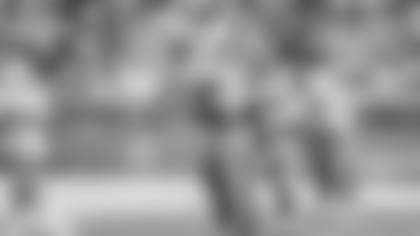 3. Other off-the-field passions?
RM: Really my passion is my daughter Avayah. She's the most important thing in my life. This is the first time I've spent a lot of time away from her and it's not easy. She is five years old. We talk just about every day. Her grandparents are bringing her here for the Denver game. Really looking forward to that.
4. You're a big man, even for a linebacker, at about 260 pounds. What food or foods can you absolutely not resist?
RM: Fish. Any fish, I love seafood. I love sushi. I'd prefer to eat fish and have someone else catch it. Of course, I love Polynesian food because I'm Samoan and it's part of our culture. Our family grew up eating a bunch of rice because we didn't have very much.
5. You mentioned your Samoan heritage. How important is that to you?
RM: It means everything to me. It's who I am, what I'm about. I grew up in a very strict household. We couldn't go out and play. We couldn't buy new clothes. My brothers and I would share clothes. Our parents weren't given the opportunity to make ends meet. Having said that, my brothers and I were hardheads. We broke the rules, went out and played when we shouldn't. Guess you could say we got disciplined a lot. But being Samoan? Like I said, it means everything to me.
6. Did you get the passion and fire you play with from the struggles you had growing up?
RM: I got it from my dad. He was so fired up about me playing football. He would take me to every practice, watch every practice and watch every game. We would have long talks about football. Without football, I was just another kid. My dad was my motivation. I thought football brought life to him. He was sick. He had cancer. My motivation was to make him happy.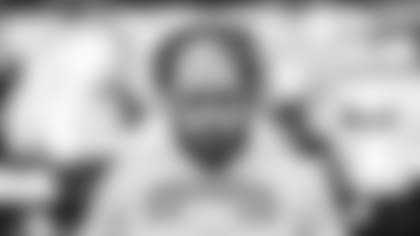 7. How happy were you able to make him?
RM: He is the reason I chose to play college ball at Southern Cal. I let me dad choose the college I attended. It came down to Oregon and USC. Oregon was closer to where I lived in Northern California, but my dad wanted me to go to USC because his sisters lived in Southern California and he wanted them to take care of me when he was gone. My dad actually signed the letter of intent for me. But he never got to see me play. He passed away my freshman year of college. I think about him so much.
8. You're known as a run-stopper. That's how you've made your mark in this league. How much pride do you take in that?
RM: I'm getting old. I'm a little heavier than I'd like to be. But I do love stopping the run. My plays are limited at this point in my career. But I do know that certain formations allow certain plays so for me it's more about anticipating the play before it happens. I've gotten pretty good at that through the years. It's him versus me. Love the competition. Love pounding the guy with the ball.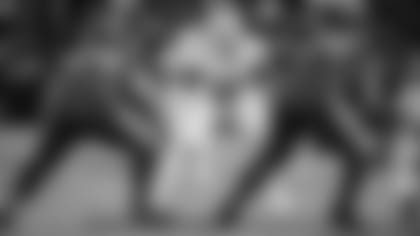 9. You have an awful lot of miles on your 30-year-old body. Is there a secret to longevity in this league?
RM: Everybody is different. I'm Samoan, that's why I'm still around. My genetics helped me get this far. I hardly ever did the cold tub, massages, any of that stuff until I came here. I trust my body. I let it work for itself. I've been playing nine years so I guess I'm doing something right. I've taken pride in making my own choices.
10. Finally, when you are done playing, how do you want your teammates and fans to remember you?
RM: Just a guy that was a likeable, loveable teammate. That I'm cool, and nobody was afraid to talk to or hang out with me outside the locker room. Most of all, I want them to remember me for my hits, how I made the fans go "ooooh and ahhhh" and how nobody was going to hit a running back any harder than I did. If they remember me for that, I'll be fine with it.