The Dolphins have spent the past few weeks going up against themselves. Now they get a change of scenery, a chance to gauge the progress they have made as individuals and as a team tonight against the Tampa Bay Bucs at Hard Rock Stadium.
While I don't expect the starters to get significant playing time, perhaps just a cameo appearance for some, I do expect that we'll begin to see some clarity in some of the closest position battles as well as the competition for the final 53-man roster and 10-man practice squad.
First preseason games always carry with them a degree of suspense. We have seen some of these young players excel on the practice field, but we have yet to see them in real game situations. We know what we think they can do, but sometimes when the lights are bright and the stage becomes bigger the results aren't always the same.
There are currently 90 players on this roster. There are a whole lot of decisions to make, some of them agonizing, before cut down date. Beginning tonight against the Bucs, we'll start seeing signs of who belongs and who may not make it through the summer. It's a critical time for a lot of players, mostly young players who are advised to treat this game as if it means everything because for some of them it will.
The final score hardly matters. What does matter is seeing progress. Here are 10 things I'm most looking forward to seeing: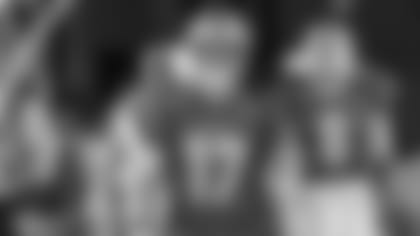 1. A brief look at Ryan Tannehill: If he plays, it won't be for long – maybe a series or two -- so you may want to wait before rushing to the concession stand. My thought is that Tannehill needs to play the equivalent of one full game in the preseason and he'll get the majority of that in the second and third games. After missing so much time with a knee injury, it is important for Tannehill to re-gain that game feel. Tonight could very well start the process.
2. And behind Tannehill? We really don't know at this precise moment whether it will be Brock Osweiler or David Fales, since both have spent time with the second team during training camp practices. This undoubtedly will come down to preseason performances and both figure to play quite a bit. Former Jet Bryce Petty is also in the mix, but listed behind them. I expect we won't have to wait long for one to emerge as the right choice. Might even become apparent tonight.
3. A healthy Raekwon McMillan: It was this game a year ago when McMillan tore up his knee before playing a defensive snap so just getting out there again will be an important step. McMillan is back where he was before the injury, the starting middle linebacker on a team that desperately needs him in the lineup. I expect to see him play quite a bit in the preseason. He needs the time and certainly needs to develop a level of confidence that can help carry him into the regular season.
4. Who steps forward as the No. 2 cornerback? One of the closest competitions in training camp will enter another phase tonight. Xavien Howard is a given on one side, but four players appear to be competing for the No. 1 job on the other side: Bobby McCain, Tony Lippett, Cordrea Tankersley and Torry McTyer. All four have had their turns, lining up with the starters in training camp. The good news is that there are four viable options, which speaks well for depth. Right now, though, nobody appears to have a clear edge.
5. Ease the penalty concerns: The Dolphins have been running sprints lately because of all the pre-snap penalties. Here's hoping the players have gotten the message. I'm not convinced that just because it was an issue last season it will be an issue again. Having said that, there have already been too many examples this summer of the problem persisting. It's really all about concentration or a lack there of. We need to see signs of progress and the preseason games are usually an excellent indicator.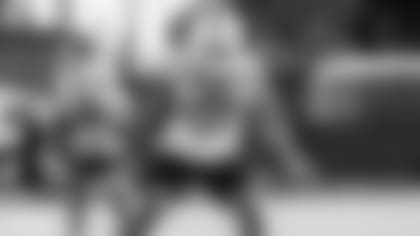 6. No. 1 pick Minkah Fitzpatrick: He's had a relatively quiet training camp, but that could be good news for a rookie. I anticipate, though, that will change beginning tonight. Expect Fitzpatrick to play quite a bit at a variety of different positions in the secondary. The coaches want to see how he fits in and where he fits in. They want to see how much of this defensive playbook he has absorbed. For me, I just want to see him out there, making plays at important moments the way he did so often at Alabama.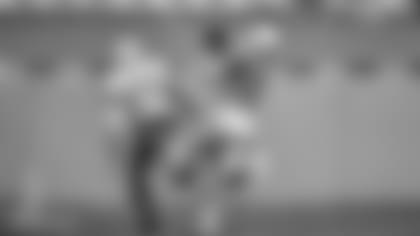 7. One big play from tight end Mike Gesicki: Just a tease, that's all we need. Something to show us what we've already seen so often on the practice field, Gesicki going up high for a pass, fighting off a smaller defender, and making the catch. He's going to be a major factor this offense. How early, though, depends on his preseason performances.
8. A young receiver stepping up: The Dolphins have a long list of quality receivers vying for what appears to be a spot as the sixth receiver. There may not be a more difficult roster decision on cut down day and it only figures that the preseason games will determine the outcome. Go down the list – Leonte Carroo, Isaiah Ford, Drew Morgan, Malcolm Lewis, Rashawn Scott and Francis Owusu -- all have shown us at times an ability to play on this level.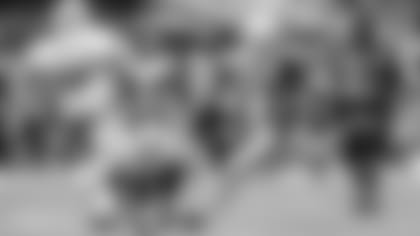 9. Clarity at kicker: We'll probably need every bit of three preseason games before getting a feel for whether the job will go to seventh-round pick Jason Sanders or undrafted rookie Greg Joseph. But you never know. One strong game, maybe one pressure kick, could heavily impact the final verdict. We'll see plenty of both players in the preseason. For them, the stakes couldn't be much higher.
10. And finally, who will surprise us: Every preseason game, or so it seems, has a storyline that we didn't see coming. Somebody is going to be that story tonight, perhaps a player we have heard little about over these past few weeks but one or two plays, maybe a game-deciding moment, can change all of that. A late round draft pick? An undrafted rookie? A long shot veteran who has bounced around the league? The thing about preseason games, you just never know.