They were the Dolphins' first three selections in the 2016 draft and now, in many ways, they are still bound together, the prospects for this team so heavily relying on their ability to reach another level in their promising careers.
Think about it. Tackle Laremy Tunsil was taken in the first round, cornerback Xavien Howard in the second round and running back Kenyan Drake in the third. Can you think of a trio of young players any more important to this team at this precise moment? All are expected to start. All have star potential.
Over their first two seasons, they have each shown us at different times the intriguing aspect of their upside. They have teased us with some memorable performances. But now the challenge is more imposing. Now they are counted upon to be difference makers. Not just here and there. Every Sunday. It is clearly their time, just as it is with so many other young players on this roster.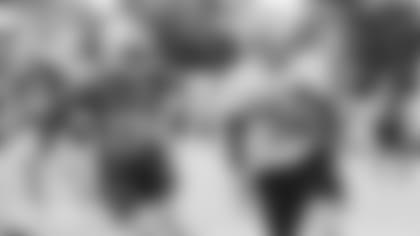 "We share something special from the 2016 draft," said Tunsil. "We are a brotherhood. We look out for each other."
They are still young in age, but each now has enough experience to justify higher expectations. In Tunsil, we expect a dominating left tackle, something we didn't see enough of a season ago. In Howard, we expect a shut down cornerback after injuries slowed his progress until a few breakout performances late last season. In Drake, we expect electricity with the ball in his hands, a continuation of the final five games of the 2017 season when he gained more yards than any running back in the league.
Indeed, if the Dolphins are going to rebound from a disappointing 2017 season, if they're truly going to be one of the surprise teams of this league, it is imperative that that we reach a positive conclusion on the 2016 draft. And this is the year it undoubtedly needs to happen.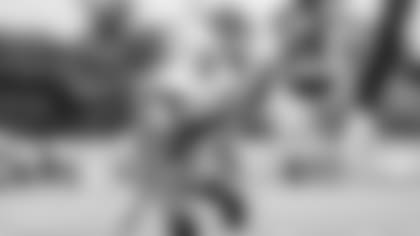 You've got to also include wide receivers Leonte Carroo (third round) and Jakeem Grant (5th round) in any evaluation of the 2016 draft. Carroo is finally healthy and having a solid camp while Grant is always a big play waiting to happen. Still, it is those first three selections that will undoubtedly define the success of this draft.
As training camp begins its second full week, all three players were trending up. Let's take a closer look:
• Laremy Tunsil: After playing so well at left guard in his rookie season, Tunsil was moved last season to left tackle where he played in college. He'll be the first to tell you that he struggled, that the difference going up against some of the best outside pass rushers in the league was a transition he wasn't quite ready for.
But he insists he's not going to make that mistake again. Tunsil showed up for offseason workouts with a different level of commitment, a different mindset.
"He had that (look in his) eye," said offensive line coach Jeremiah Washburn. "It was something that he found from within."
The vision for Tunsil when he was taken in the first round out of Mississippi was a player who could anchor this line for the next decade or so, a prototype left tackle with a nasty attitude and a relentless drive. My belief is that we'll see that player this season. "I want to be great," Tunsil says. "Going to keep working until I get there."
• Xavien Howard: We saw late last season what this gifted cornerback out of Baylor is capable of doing as he intercepted two passes against both Denver and New England in back-to-back games. And, in case you've forgotten, there was a guy named Tom Brady quarterbacking the Patriots.
But that was only two games. Now Howard wants to sustain. Now he wants to be that same player game in and game out. "I want to bring my A game all the time," he says. "That's how I'm approaching this season."
He embraces the role as the team's lock down corner and relishes the thought of going up against the opponent's top receiver. He is physical when he needs to be and patient when he has to be. Mostly, though, he is a top-tier athlete with exceptional speed. This is the season he expects it to all come together and based on what we've seen on the practice field, especially how he has defended DeVante Parker, he sure seems headed in that direction.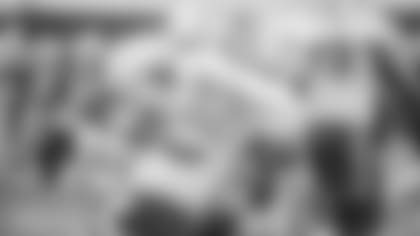 • Kenyan Drake: Is there another gear? Another level this third-year running back can reach? Those are the types of questions that will serve as the backdrop for his season.
We saw plenty from Drake a season ago, especially in those final five games when his 444 rushing yards were tops in the league. But that was a small sample size. What Drake must do now is produce over 16 games and show that he is durable enough to touch the ball about 20 times a game.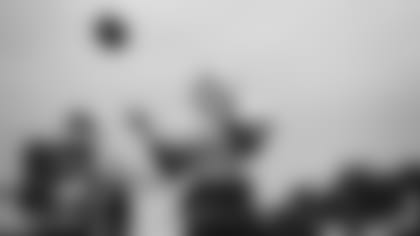 The addition of Frank Gore figures to help Drake both on and off the field. I mean what better tutor can a young back have than someone like Gore? What we've seen so far from Drake in training camp is all thumbs up. It is clear his confidence is higher and he relishes his role in this offense, a role where he could produce equally as a runner and receiver.
He's broken some nice runs in just about every practice this summer, his speed always the common denominator. "I've got a lot I want to accomplish," Drake says.
Yep, that 2016 draft could turn out to be a memorable one – for the right reasons.