Adam Gase talks a lot about overcoming adversity, how this team and this locker room is far better equipped both in leadership and resolve to deal with some of the most challenging moments of a 16-game marathon.
When you're trying to move on from a lousy day in New England. When the injuries are mounting, most notably on the offensive line, the defensive line and in the secondary. When you have to regroup in a heartbeat, knowing there is another team with a strong playoff pedigree waiting this Sunday in Cincinnati.
Adversity? It's here and now. How these players respond, how they are able to bounce back after a very sobering 31-point defeat and how they deal with some potentially serious injury setbacks could very well define their season. Probably will define their season.
Everything seems easy when you're 3-0. But throw in a loss like this one, where so many things went wrong, and the complexion of an entire season has a tendency to change. That's what the Dolphins must avoid. It was one game. One loss. No more.
That's the message. As bad as things appeared on this Sunday afternoon in New England, the AFC East standings say the Dolphins remain alone in first place with a 3-1 record. It may not feel like it right now. But it's a fact. And this team must now embrace it and move on. Forget about what's in the rearview mirror. So much about success in this league is predicated on looking straight ahead. That's what this week is all about. That's the urgency of moments like this one.
Let's break it down a little further on this first Tuesday morning of October:
My greatest concerns are the injuries. The list is growing at an alarming rate. Every team gets hit. It just seems like the Dolphins are getting more than their share. The latest two to go down against the Patriots were cornerback Bobby McCain and center Daniel Kilgore. The team was awaiting test results on Monday. The absence of either or both could stretch the limits of depth on this roster.
Already lost for the season are tight end MarQueis Gray, guard Josh Sitton and defensive lineman William Hayes. Missing against the Patriots were safety Reshad Jones and wide receiver DeVante Parker. The cumulative impact of all these injuries is certainly challenging. The Dolphins, at this precise moment, have plenty to overcome.
Adam Gase addressed the media late Monday morning and he didn't mince words. The team didn't play well. Didn't play well in any area. Everyone needs to own it. Everyone needs to reset and move forward. "It's a bad feeling when you get drummed in a division rival's stadium," Gase said. "It's not something you want to experience. We have to do a better job with fundamentals and making sure we don't get caught up emotionally in the game."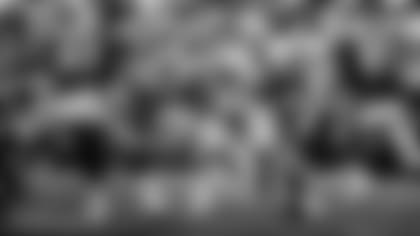 You can focus on all sorts of statistics that point out the problem areas, but perhaps nothing underlines it more than third downs on both sides of the ball. The offense is ranked 27th in the league on third downs, the defense is ranked 30th. "When our only third and short is the last play of the half, that's not good," Gase said. The solution is clear: Do a better job on first and second downs both on offense and defense. That's going to be one of the focuses this week.
Ryan Tannehill played poorly against the Patriots. He'll be the first to admit it. But you can't discount his first three games, and the progress he made. You've got to see now how Tannehill responds against the Bengals, whether the maturity and leadership we have seen can surface at this most important time. He was in for 10 drives against the Patriots: Seven punts, two turnovers and the clock running out in the first half. "I've got to do better," he says. And I believe he will. History tells us so.
What this offense needs most is some sustained drives. Through those first three games, they got by on some big plays, both on specials teams and on offense. But big plays won't keep the Dolphins' defense off the field. Only long, time-devouring drives can do that. Even in the victory over the Raiders, the Dolphins lost time of possession by more than 17 minutes. It's got to start with the running game, so promising early on before the struggles of the past two games.
I know the outcome had long been decided, but what 35-year-old Frank Gore accomplished in the fourth quarter should not go unnoticed. He had some nice runs, finishing with 41 yards on 11 carries, and a touchdown catch. There is no up and down in Gore's game. He's the same player every week.
Leave it to Cam Wake to put it all in perspective: "Young or not, the guys on this team know it's a marathon," he said "Three weeks from now, nobody will be talking about this game just like nobody is talking about the Titans' game."
Speaking of the Titans game (one last time), anybody aware they haven't lost since that opening day defeat to the Dolphins? Makes that victory even more impressive.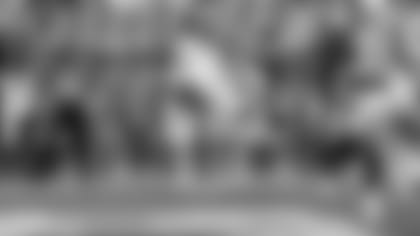 The defensive breakdowns against the Patriots were alarming. While it won't solve all of their problems, getting safety Reshad Jones back in the lineup could prove invaluable. We can only hope it's this week.
And now it's about getting ready for the Bengals, another imposing road challenge against a team averaging more than 30 points a game. It's safe to say the Dolphins had better get a whole better in a hurry.