From searing sun, to pounding rain to a pair of interminable lightning delays, each lasting about two hours, guess you could call it a typical South Florida summertime day.
But there was nothing typical about this game including one of the wildest fourth quarters in recent memory. Truth is, they played a football game Sunday at Hard Rock Stadium and a marathon broke out, the longest game in minutes and hours in NFL history. Fortunately for the Miami Dolphins, they outlasted the Tennessee Titans, propelled by two long-distance fourth quarter scores, for a 27-20 victory and really, by the time it was over, it was all well worth the wait.
You want big plays? First there was a 102-yard kickoff return from Jakeem Grant then a gorgeous 75-yard scoring pass from Ryan Tannehill to Kenny Stills, the two plays turning a 10-10 tie into a 24-10 lead. And, as it turned out, the Dolphins needed every bit of both scores, the Titans scoring on a fourth quarter kickoff return of their own, their hopes only squelched for good when Reshad Jones picked off his second pass of the game. The crowd that was left – loyal, patient fans – rocked the place as if it were still packed.
OK, take a deep breath. Now exhale. This was a game truthfully unlike any other. The bottom line, though, is this: No matter how they did it or how long it took to get there, the Dolphins are 1-0 right now and that means so much for a football team that has undergone so much change since last season.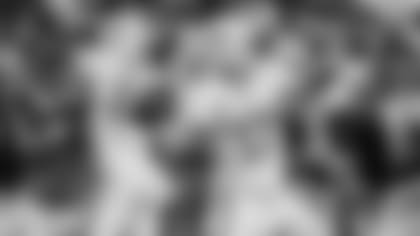 The biggest of those changes was the return of Tannehill. It was by far the most compelling storyline coming in until, of course, the game morphed into a sequence of unpredictable events that clearly affected both teams. Granted, it was unavoidable. You can't argue with lightening. You just have to respect it.
"There was a lot of time to burn," said coach Adam Gase. "Our guys really stayed with it."
As for Tannehill, he was up and down and that's something he needs to correct.
The downs were a pair of interceptions: one underthrown, one overthrown. The underthrow was a ball to rookie tight end Mike Gesicki that was picked off in the front corner of the end zone by veteran Malcolm Butler. The overthrow came in the fourth quarter on an interception by safety Kenny Vacarro.
But those were the only glaring mistakes. Tannehill otherwise was sharp, encouraging news after missing so much time. He hit 20 of 28 passes, two for touchdowns to Stills. More than that, he seemed comfortable running this offense, moving well, taking off and running on occasion, generally making the right decisions. Now it comes down to building off this performance, to eliminating the mistakes and to continue to re-fine his game. The arrow, after Sunday, is clearly pointing up.
"He'll clean up the turnovers," said coach Adam Gase. "But it was good to see him back out there."
And when it was over, when early Sunday afternoon became Sunday evening, you had to admire the resiliency of this team to overcome so much. This was a game without any real flow, a game filled with long stretches of tedious waits, a game that tested the resolve and the concentration of this team. After all, this was a playoff team from a season ago they were facing. This was no easy opener.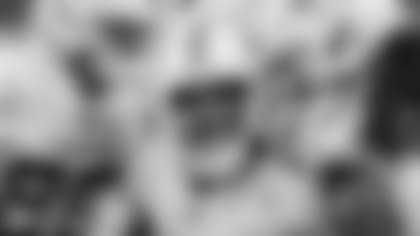 Takeaways? The offense showed how versatile it can be with Tannehill throwing and Kenyan Drake and Frank Gore splitting the carries. The defense did some good things against the run and showed promise with three first-year starters.
Individual standouts? Start a list. "Our guys really came through," said Gase.
There was Albert Wilson, catching passes, taking handoffs and at one point even running the option, choosing against pitching to Drake. It's clear Gase is going to have fun concocting plays for Wilson.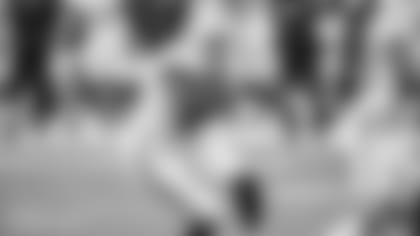 Then there was Frank Gore, defying logic and time, churning his 35-year-old legs for 61 yards on nine carries. The guy is so tough to bring down.
Don't forget Stills with those two touchdown receptions and Kiko Alonso with a big interception and did I mention the offensive line only gave up one sack and, behind that line, the team averaged 4.1 yards a carry.
Or how about No. 1 pick Minkah Fitzpatrick, playing nickel back and playing it well, finishing with six tackles including a key stop early in the game? Scary thought? He's only going to get better.
Then there was Jones with the first two interception game of his 9-year career, looking so confident back there, breaking on the ball at just the right moment.
"A wild game," said Tannehill. "I'm really proud of the way we responded."
On to the Jets. Let's just all hope for a clear day in New Jersey.