Four years and 33 ½ sacks ago, I wrote a column about **Cam Wake**, breaking down by quarterback each of his then 63 career sacks. Kind of like his own hit list. Wake had a good time with it, studying those names, admiring his work and, in some cases, reliving the moment.
Well, now that he is on the cusp of 100 career sacks, just 3 ½ short heading into Sunday's game against New England, what better time to revisit the topic. So with a new up-to-date list in hand, his 96 ½ career sacks broken down, Wake sat by his locker one day recently, carefully checking out the list of 41 quarterbacks he has sacked and how many times for each one.
"Always enjoy doing this," he said. "Truthfully I haven't looked at this list since the last time we did this four years ago."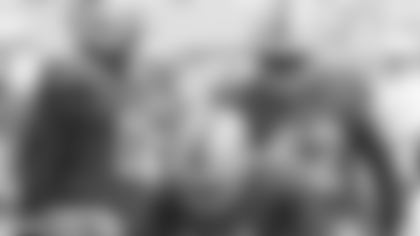 So he sat there for a few minutes, carefully dissecting that list, his mind wandering back through the years, trying to grasp the enormity of it all.
"I would have never thought it would have been this many," he says. "There are a lot of good football players on this list."
And all of them have felt the wrath of Derek Cameron Wake.
At the top of the list, not really much of a surprise, is New England's Tom Brady, who Wake will once again face Sunday, having sacked him 10 ½ times in his career which is 4 ½ sacks more than second place Ryan Fitzpatrick.
"Makes sense," Wake says. "I've seen Brady twice a year for a long, long time."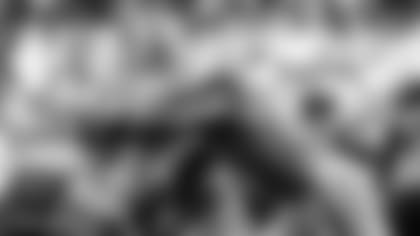 He notices Buffalo's Trent Edwards on the list with 3 ½ sacks.
"Got him with my first sack back in 2009," Wake says. "It was my rookie year. Up until that game, I didn't play very much. I was inactive most of the time. I was playing with Jason Taylor. He was on one side; I was on the other. After I got that first sack, somebody probably turned to Taylor and asked: 'Who is that guy on the other side?'"
Wake laughs, just as he laughs when he sees Tim Tebow's name on the list with two sacks both from the same game.
"He was playing for Denver then," Wake recalls. "Adam Gase was coaching him. We lost that game and Gase reminds me about it all the time."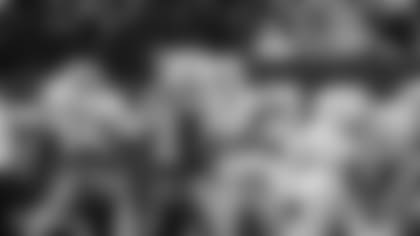 He notices Kevin Kolb's name, the former Arizona quarterback who Wake brought down a career high 4 ½ times in one memorable game back in 2012.
"Should have gotten him a few more times that day," he says without a single trace of conceit.
And then there's Brett Favre, one of 18 quarterbacks Wake has sacked just a single time.
"That was a long time ago," Wake says of the Favre sack. "I was a young pup. That was a sack, fumble and touchdown on one play. But Koa Misi took the ball from me, got the score instead of me."
Tony Romo? "Came on Thanksgiving day," he recalled. "Jason Witten was blocking me low. Couldn't stay with me."
The sacks and years race by, Wake thinking hard about each name, looking like a kid remembering every Christmas gift he ever received. Then he turned to Andy Dalton with four sacks, but one in particular Wake will never forget.
"It was Halloween night and I shut the game down in overtime with that sack for a safety," Wake says. "I thought that game would last forever. One of my most memorable sacks."
He sees Jay Cutler's name on the list with two sacks and starts laughing. "Gave him some heat about that when he was here," Wake said.
Think about how many possible future Hall of Famers are on that list. Got Drew Brees once. Brought down Aaron Rodgers five times, Philip Rivers 3 ½ times and Ben Roethlisberger twice.
"Should have had one more against Ben," Wake recalls. "Had him down, but the refs called it an incomplete pass,"
I asked if feels humbled looking at those names and Wake brought up a story I had never heard, a story that explains why he wears No. 91, a story that now makes perfect sense.
"There was a point in my career when all 32 teams wouldn't take a chance on me," Wake said. "They all had 90 players on their roster and the way I looked at it, I was the 91st player on every roster in this league. Never quite good enough. Just on the outside. So I decided to remind myself of that every day when I put on that No. 91. It helps drive me. Always has."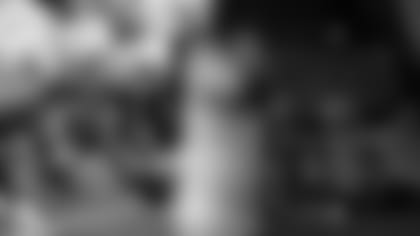 Wake would love to have added Buffalo rookie quarterback Josh Allen to that list last Sunday. Came close a few times. With four games left, Wake still has a chance of reach that 100-sack milestone. But is it just a number, just another notch on that list?
"I'm sure looking back when I'm done playing, it'll have some significance," he said. "Getting to 100 would be quite a milestone."
Wake looked at the list one more time. "Can I hold on to this?" he asked.
Only, I said, if you do this again with me in four years.
"I'll be 40 then," he said. "I might be at home resting. But if I'm still around, you got a deal."
You can be sure I'll hold him to it.