Kenny Stills turns 25 today. It's mind-boggling how much he has already accomplished.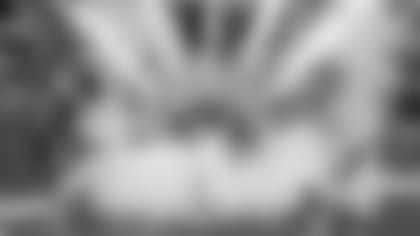 No player in NFL history has caught more passes before his 25th birthday. We're talking about "ever" here. We confirmed this with the Elias Sports Bureau, the go-to source for sports statistics, just to make sure.
With his eight catches on Sunday against New England, Landry made it to his 25th birthday with 363 receptions. Took him 11 games into his fourth season to get there, shattering the previous pre-25 record held by Larry Fitzgerald with 330 catches.
Maybe someday, perhaps even in the next few years, a player will come along and surpass Landry's impressive totals. But for now, at this precise moment, he stands alone, the most prolific young receiver in NFL history.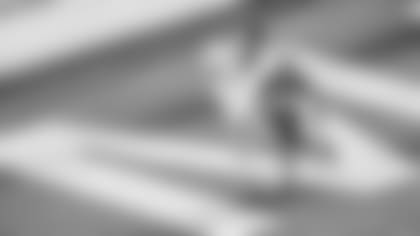 I realize the Dolphins have lost five straight games and have all sorts of issues on both sides of the ball, punctuated by an 18-point loss on Sunday to the Patriots. I understand that's the urgency of the moment. But on this Tuesday morning, just for a moment or two, let's sit back and admire a truly remarkable feat by a former second-round pick who simply refuses to back down to any challenge, even owning a piece of history.
"When is it supposed to be my prime years," Landry asked me last week, sitting by his locker, talking about the thought of reaching this oh-so-young milestone.
"The way I look at it," I told him, "It's probably 26-31 years old."
Landry looked up and smiled. "That's about the way I see it too. Guess that means I'm still learning."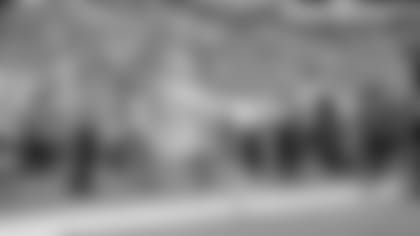 Scary thought that we haven't yet seen the best of Jarvis Landry. But he's been awfully good, hasn't he? This season he has already set a career high for touchdown catches with six and, after his eight catches Sunday in New England, has 75 for the season, which second in the league behind only Antonio Brown.
Landry isn't one to look over his shoulder. Except, of course, when he's on the field. Off the field, though, it's always about looking straight ahead, never reflecting too much, always searching for a better way.
"There will be a time in my life when I look back at some of the things I've accomplished," he said. "But this isn't the time."
Still, he has trouble wrapping himself around the idea that he's 25 today.
"My mind is still just a kid," he says. "My body? That's a different story. Some days I feel more like 60 than I do 25."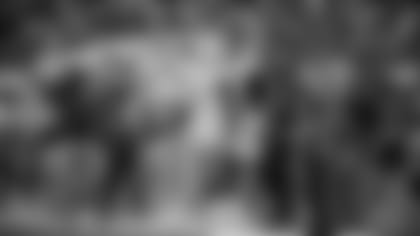 That's understandable when you consider the way Landry plays. It's full bore all the time. He'll try to run you over. He'll take on two defenders just to finish a block. There is nothing passive about the way he plays, nothing shy. In so many ways, he is the spirit and spunk of this team. We see it every Sunday. A 5-foot-11, 208-pound bundle of talent, passion and energy.
What do you get someone for his 25th birthday that has all of that?
"Just want love," Landry says with a wink, "and more wins."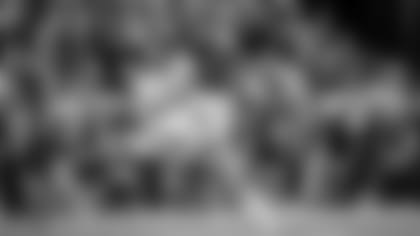 See, it's never been about statistics for Landry, though you get the feeling he cherishes every one of those 363 receptions. That's not what drives him. For him, this is a bottom line business and the only bottom line that matters is the final score. Nobody likes the taste of a 4-7 record, certainly someone as competitive and feisty as Landry.
"We're better than this," he said, "We just have to start playing like it."
In a season where the offense has struggled, where points have been hard to come by, Landry has remained one of the few signs of consistency. Check his numbers. He's a factor every game. Always fighting for that extra yard. Rarely satisfied with his performance. Never taking a play off. No catch is too tough. No moment is too big. This is what Jarvis Landry is all about.
"Someday (all those catches) will matter," Landry says. "Someday I'll think about what I did as a young player."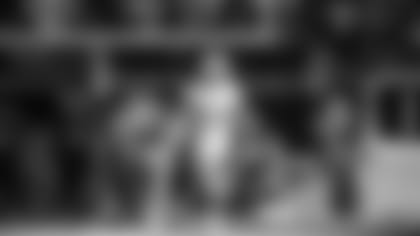 For now, though, he keeps moving on, scratching and fighting for that extra yard, trying to make a difference, be the difference, in every game. Landry came into this league with his best friend and LSU college teammate Odell Beckham Jr. They went into this season remarkably with the same amount of career receptions. Could you possibly write a better script than that?
But an ankle injury has sidelined Beckham Jr. for the season and now Landry has passed him by on the stat sheet, not the route he was hoping to travel against his good buddy. Landry, you see, loves a good fight, a fair fight. He doesn't want to be handed anything, certainly not a spot in the record books.
"I've done some good things already," Landry said. "But I still have big plans. The best, I sure hope, is yet to come."
Happy 25th, Jarvis! We've certainly enjoyed the ride.