It's already clear that the Miami Dolphins got themselves a highly productive offensive player when they signed free agent wide receiver Albert Wilson. We see it on the practice field every day. What they also got, though, was a first class person, a caring young man who grew up the hard way, through the foster care system in Fort Pierce, and now devotes his life to helping kids facing similar obstacles.
Wednesday at training camp, Wilson's high school team from Port St. Lucie will be attending practice. He'll no doubt think back to when he was one of them, when his life was so different, when his dreams seemed so out of reach.
"I just hope," he says, "I can give them some inspiration."
How can you not root for someone like Albert Wilson? How can you not admire what he has accomplished and how The Albert Wilson Foundation has already changed the lives of so many less fortunate kids? He's just 26 years old, for crying out loud, and look what he's done.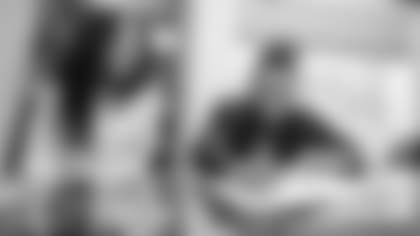 Think he'll have a cheering section at Hard Rock Stadium this fall? "This is my backyard," he says with pride. "A lot of people are going to come see me play."
And what they'll see is a tremendously versatile player or as Coach Adam Gase puts it, "You just try to find ways to get the ball in his hands and let him do his thing."
After a recent training camp practice, Wilson allowed me to delve into his past and present in the following 10 questions:
1. So a kid who grew up in Fort Pierce, who went to high school in Port St. Lucie and who wasn't taken in the NFL draft is now in an important part of the Miami Dolphins. Talk about that journey?
AW: Growing up in Fort Pierce, it was pretty tough. I guess I could have gone either way, but I tried to use growing up in foster care as a motivation and a way to prepare me for life. You can have an awful situation personally and still try to look at the bright side of things. That's what I always tried to do. A kid like me who had nothing, I had to take advantage of every opportunity I had. It's been a long road. I'm grateful to be where I am today.
2. What's the feeling like when you see a young kid wearing an Albert Wilson jersey?
AW: It's an awesome feeling. As a kid, to even have a jersey would have been such a great honor. Now to see kids wearing my jersey, it's something that's hard to put into words. It's a blessing.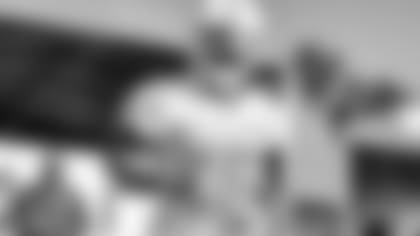 3. In what ways are you going to help this team win games?
AW: Just bring energy every day. Being there on third downs. Helping them move the sticks. Just doing whatever the coaches need to me do. Catching the ball. Running the ball. Blocking. Going down on kickoffs. I'll do whatever it takes. I don't think you've seen the best of Albert Wilson yet. In many ways, I'm just getting started.
4. People talk about your versatility. You can play so many different positions, even running back. How would you utilize Albert Wilson?
AW: I'd move me around all the time, taking advantage of my versatility. Give me some space on the outside, line me up against a nickel back inside. Doesn't matter where you put me. I'm going to do everything I can to take advantage of that matchup.
5. Tell us a little bit about the person that is Albert Wilson? What are your passions?
AW: My interests are all centered on helping the next generation of kids. Find kids like me who had it hard, who had to fight to get a break and try to be a role model for them. If it is football, if it is school, if it is music, it doesn't matter. I want to find those kids. I have people helping me look for them. This is close to my heart, but this is who I was growing up. You battle as a kid just to get by and then you're in a position like mine, you just have to take advantage of it. It took me a while to be able to ask for help as a kid. I want these kids to be able to ask me for help.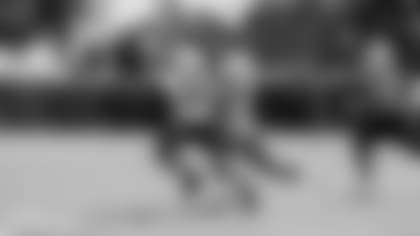 6. You can spend a week anywhere in the world, where do you go and what do you do?
AW: I'd go back to Kenya. I went on a mission trip there a couple of years ago and I found a tribe that was pretty much in the same situation I was in as a kid. They were in a two-bedroom group home. The kids needed help. I was there for them and it really was a blessing. I'd love to go back to Kenya to see those kids again.
7. Your favorite home cooked meal?
AW: I'm real simple, man. Just give me some rice, pork and beans and hot dogs and I'll be happy. I can eat that all day every day.
8. What's the one moment of your NFL career that you'll never forget?
AW: I took a fake punt back in Atlanta a few years ago. Went 55 yards for a touchdown. I had a lot of family there. I went to school (Georgia State) in Atlanta so it meant a lot to me to be back in the Georgia Dome. To make that kind of play to help us seal the win was something really special.
9. What's the feeling like running in the open field with nothing in front of you but the goal line?
AW: I've never won the lottery, but that's got to be the closest thing to it.
10. Finally, you just turned 26 years old. Where does Albert Wilson want to be ten years from now?
AW: I want to be one of the greatest to play the game. I also want to be a great teammate both inside the locker room and on the field. And, of course, I want to build my foundation and ten years from now I sure hope I've helped a lot of kids.