For starters, who will be the starters?
The Miami Dolphins will finish OTAs on Thursday with plenty of certainty surrounding their lineup, perhaps more certainty than they've had in a while, a positive sign. But there are still several important areas where spots need to be won and, while the head-to-head competitions have already begun, little will come into focus until training camp is well underway.
With that in mind, here are six summertime battles that I'm most interested in seeing play out:
- Outside linebacker: Two of the three starting spots appear secure with Kiko Alonso on the outside and promising second-year player Raekwon McMillan in the middle. But there is a huge opportunity for someone to be the third starting linebacker and right now there is no clear front-runner. Stephone Anthony, acquired early last season from New Orleans, has been taking snaps with the first team during offseason workouts and will get a long look once camp begins. But so will third-round pick Jerome Baker, who played next to McMillan at Ohio State and brings an intriguing set of skills to the equation. Also don't discount someone like second-year player Chase Allen, who played surprisingly well last season as an undrafted rookie, or veteran Terence Garvin. Early thought: Baker will get every shot to win this job, but he's got to have a strong training camp. Anthony remains an interesting option.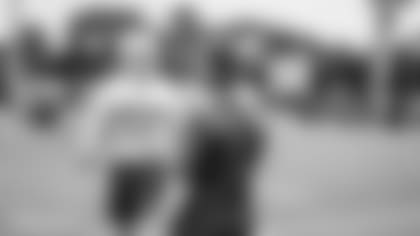 - Tight end: Anybody's guess on this one and it will undoubtedly come down to an August decision based on training camp and preseason games. The Dolphins have fortified this position through the draft and what was once one of the thinnest areas on the team is now loaded with intriguing prospects. Will it be Mike Gesicki, a second-round pick out of Penn State? Or Durham Smythe, a fourth-round pick out of Notre Dame? How about some veterans with interesting upsides like MarQueis Gray and A.J. Derby, both quarterbacks in college, and Gavin Escobar? Keep in mind at least two tight ends will see significant playing time, and four could make the team, so there should be more than one winner here. Early thought: Gesicki looks like the real deal as a receiver. If he can show some consistent blocking, he's got a chance to become one of the league's top young tight ends.
- Slot receiver: Jarvis Landry and his 100-plus catches a season is in Cleveland now and it's hard to replace those numbers with just one player. So the Dolphins brought in a pair of veterans in Danny Amendola and Albert Wilson and they also have a couple of young players worth following in Isaiah Ford and Drew Morgan. Truth is, this offense now has more options than a year ago so I don't imagine one player dominating the stat line the way Landry did. Early thought: I expect to see Wilson playing on the outside some, which should open up more playing time for Amendola in the slot. This offense, in many ways, is being built with interchangeable parts, making it harder to predict how things might evolve.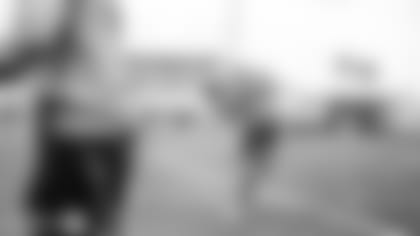 - Safety: You've got three quality starters and only two starting safety positions. How do you make it work? You get creative. "We've got to get the best 11 players on the field," said coach Adam Gase. That could very well mean finding a way to put veterans Reshad Jones and T.J. McDonald and No. 1 pick Minkah Fitzpatrick in the lineup together, an interesting option that could move Fitzpatrick to a nickel back type of role or perhaps one of the other two closer to the line of scrimmage. Early thought: All three will play a lot. You can certainly make a case that this defense will be better with the three of these players on the field together. The question, though: What do you give up as a result?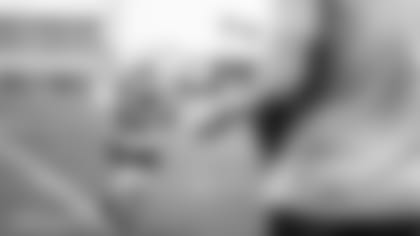 - Cornerback: While the team has indicated that this is a wide-open competition on both sides, the expectation is that second-year player Xavien Howard has a clear edge as one of the starters. The other side? Hmmm. Could get interesting. Second-year player Cordrea Tankersley finished last season as the other starter and said recently, "It's my job to lose kind of a deal." But the Dolphins plan on giving equal reps to Tankersley, Bobby McCain and Tony Lippett and this should play out most of the summer. McCain is the team's nickel back, but has had a lot of work on the outside in offseason practices. Lippett was the starter two seasons ago before going down with an Achilles' injury in last summer's training camp. Early thought: All three players will play and play a lot and the Dolphins need all three to produce. If Lippett's Achilles is fully healed as expected, I believe he's got a great shot to win this job.
- Defensive tackle: No Suh, then who? That's the biggest question entering training camp. The real answer, though, is that no one player can replace a mountain of a man like Ndamukong Suh so what the Dolphins are hoping for are four players talented enough to rotate in and out of the two defensive tackle spots. It would appear that Davon Godchaux and Jordan Phillips are the two most likely starters, but I wouldn't discount second-year player Vincent Taylor, veteran Akeem Spence, acquired in a trade this offseason after four seasons with the Bucs and one season with the Lions, or veteran Gabe Wright. I also expect William Hayes to move some from defensive end to tackle. "We've got to have strength in numbers," said new defensive line coach Kris Kocurek. Early thought: The productivity of these four players as a group could very well be the key to this defense. Spence, I believe, will turn out to be an important addition.
There are certainly other summertime competitions worthy of our close attention. Who's going to be the back-up quarterback? The placekicker? The core special teams players? And how will running back shake out with Frank Gore now in the mix? There's a lot to be resolved, a clear indicator of the overall importance of this upcoming training camp.