It was Christmas night. Dinner would have to wait. And wait. And wait. I'll never forget the feeling. I was a kid. Glued to the television set with my family and friends. The game went into overtime. Then a second overtime. A young Dolphins team was growing up right there before our disbelieving eyes.
You know how some things you never forget? I'll never forget the feeling I had when Garo Yepremian's kick sliced through the uprights from 37 yards out to give the Dolphins a 27-24 victory in the longest game ever played: 82 minutes and 40 seconds to be exact. There was a sense of euphoria that to this day is hard to describe.
I remember turning on the radio and listening to the play-by-play announcer Rick Weaver telling all of South Florida when the Dolphins charter would be arriving at Miami International Airport. I remember looking at my mother and asking with my eyes if I could go greet the team. She just smiled and nodded.
So my best friend Harris and I got in his car and drove to the airport. We thought there might be a few people there. How wrong we were.
There were thousands. Cars were lined up on the road leading into the airport. People were standing on the roofs of their cars just to get a glimpse of the Dolphins as the team busses drove past. It was a community uniting right there and then. Nobody ever provided a count, but I'm guessing there were 30,000 people at the airport that chilly Christmas night. Were you there? Do you remember?
Christmas? This was New Year's Eve in so many ways. The Dolphins had done the improbable in a remarkable way. It was the franchise's first playoff victory and it began a run of success that would culminate with back-to-back Super Bowl titles.
Funny how sometimes this isn't just a game. It can be so much more than that. Back on Christmas of 1971, South Florida was starving for something to celebrate. There were no other major professional teams here back then. The Dolphins struggled through its infancy, bordering on terrible through the late 1960's. Then Don Shula came in 1970 and started to build.
Nobody thought it could happen this quickly. Nobody gave the Dolphins much of a chance against the mighty Chiefs forty-six years ago.
So many images remain vivid from that pulsating game. Kansas City running back Ed Podolak having the game of his life, running, returning kicks, catching passes for a hard-to-believe 350 total yards. He literally carried the Chiefs on his back for much of the game.
But the Dolphins, those gutty Dolphins, refused to fold. They battled back three times in regulation, the final time on a 5-yard pass from Bob Griese to Marv Fleming with 96 seconds left in the fourth quarter. Podolak returned the ensuing kickoff 72 yards. A few heartbeats later, Jan Stenerud missed a 32-yard field goal that would have won it. Stenerud also had one blocked in the first overtime. I always liked Stenerud after that.
The play I'll never forget came in the second overtime. Larry Csonka took a handoff, found a huge hole, and ran 29 yards to the Chiefs 36-yard line. By now, Christmas dinner was cold. But nobody seemed to care. As Yepremian's kick ended this fairy tale game, you could almost hear all of South Florida screaming in unison. That was the best Christmas present any of us could have asked for.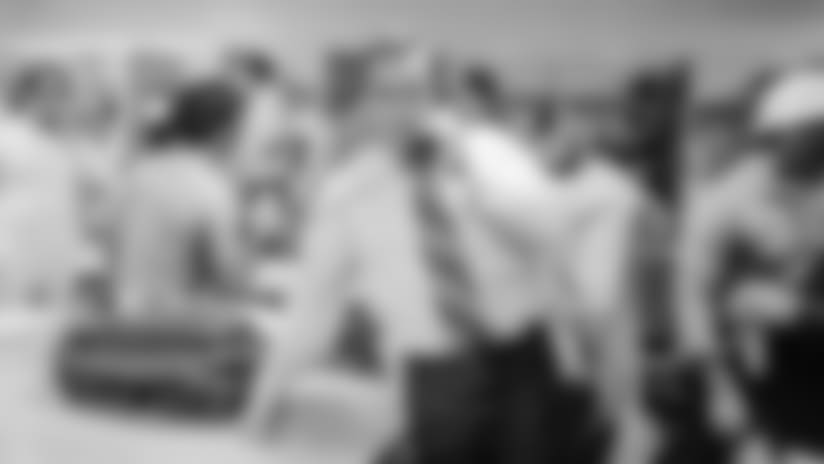 The Dolphins had six future Hall of Famers playing in that game and a seventh, Shula, on the sideline. Ask each of them about that wild night, about the scene at the airport hours later, and I'm sure their memories would be equally as vivid as mine.
It was a game, a moment, that no Dolphins fan who witnessed it will ever forget. In so many ways, it still feels like yesterday. I'll always be a kid when I think about that night, standing on the roof of my friend's car, with all those other fans cheering and chanting.