The game. The season. The record. All disappointing. All underlining the urgency of an offseason that, in reality, begins today.
The latest chapter was the final chapter, a 22-16 loss to the Buffalo Bills on a clear cool late afternoon/early evening at Hard Rock Stadium, a game like so many others for the Dolphins this season filled with far too many penalties, a few critical breakdowns on defense and an overall lack of efficiency on offense.
And so the season ends with a 6-10 record, clearly not what anybody had in mind when training camp began in the final days of July. But that's the reality this team and these coaches must accept as they move forward, as the pages begin to turn from the problems of this season to the solutions for next season.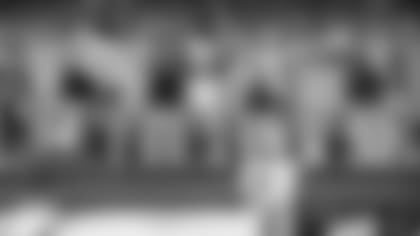 In the days leading up to Sunday's loss to the Bills, we heard candid comments coming from all different directions, about the lack of consistency from game to game or, for that matter, from play to play, and about all those categories on both sides of the ball where this team fell short. The most telling category, though, is always the won-loss record.
"We just didn't get it done," Gase said. "We need to go back and take a look at everything. We've got a lot of work to do."
That was once again evident against the Bills. The Dolphins fell behind 7-0 early on and how many times has that happened this season? By the first play of the second quarter, there were four pre-snap penalties and there's really no justifiable excuse for that. After a 32-yard run by Kenyan Drake, the Dolphins had two of those pre-snap penalties in a row. Tough to do much when you're starting first-and-20. Seems like that's been the story much of the season.
Want another example? The Dolphins recovered a Buffalo fumble late in the second quarter in what could have been a huge game-turning play. Only it was nullified by a facemask penalty on Cam Wake. The Dolphins had nine penalties for 70 yards in losses – in the first half alone. One step forward then one step back. Unfortunately, the Dolphins have gotten pretty good at that.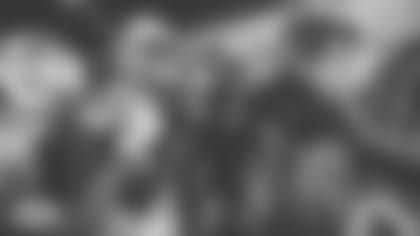 As we look back at this season you see a team that simply couldn't string together enough quality performances, a team that started 4-2, lost five straight, won two straight and then lost three straight to finish the season. There's no better example of inconsistency than that.
As this team begins the arduous process of dissecting everything that happened this season – and that's going to take a while – there should be at least some sense of comfort with the nucleus of young players that have stepped forward over the last half of the season. If anything warrants encouragement, it is that. You look at players like Drake, wide receiver Jakeem Grant Sr., cornerback Xavien Howard and defensive end Charles Harris and you see promise, you see hope.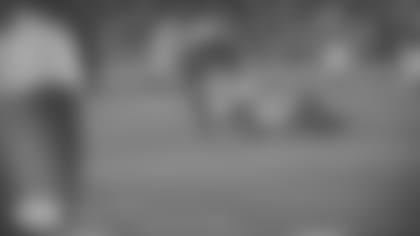 Drake was one of the few bright spots on offense against the Bills, averaging 5.4 yards on 14 carries and catching three passes for 15 yards. It is now evident more than ever that moving forward he will remain a big part of this team's plans, and deservedly so.
Have I mentioned Kenny Stills yet? Had quite an eventful game. Caught nine passes for 92 yards including a fourth quarter touchdown on a little shovel pass from David Fales, who replaced starter Jay Cutler after only one series. That gave Landry 112 receptions on the season, breaking his own team record set two seasons ago. Those 112 receptions also narrowly edged Arizona's Larry Fitzgerald for the most receptions in the league this season, the second Dolphins player to accomplish that feat. O.J. McDuffie (1998) was the other.
After Landry's touchdown midway through the fourth quarter, a fight broke out and Landry was in the middle of it, ultimately resulting in his ejection along with Drake, who tossed a helmet in disgust. Guess you could say this team never lost its fight.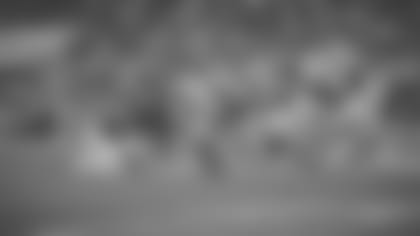 As for the defense, it generally played well, the glaring exception that early 26-yard touchdown pass from Tyrod Taylor to a wide-open tight end Nick O'Leary taking advantage of an obvious breakdown in the secondary. One other statistical note on defense: Cam Wake got his 10th sack of the season, and added a half a sack later, not bad for an "old man" of 35-years.
This game, though, wasn't about individual accomplishments as much as trying to salvage a victory in a season that has had far too few. In those final moments, when the Dolphins closed to within six and then recovered the onside kick, you had to wonder whether an exasperating season could somehow end in an exhilarating manner. But it wasn't meant to be as Fales threw an interception with under a minute left that ended all doubts.
And now it's time to move on as Sunday's loss to the Bills serves as yet another reminder that the failures of this season must be addressed head on and that the path this team travelled over the past four months simply can't be repeated.
With that in mind, let the offseason begin.