The offense wasn't nearly effective enough, the defense had no answer for Cam Newton and the Dolphins continue to search for a formula to turn this season around. Let's take a closer look at Monday night's 45-21 downer with a variety of thoughts and opinions.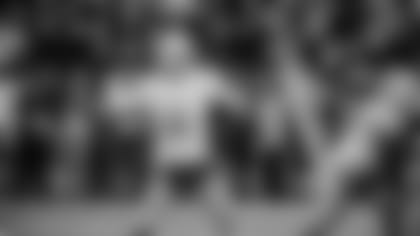 • The game started slipping away after a Jay Cutler interception late in the second quarter led to a quick Carolina touchdown and a 17-7 halftime lead. Up until then it was close. After that, it really wasn't.
• "It snowballed on us," said coach Adam Gase afterward. "We need to go back and correct the mistakes." And there's certainly a lot of correcting to do.
• The Panthers took control in the third quarter with two quick touchdowns to build a 31-7 lead and not even an electrifying 66-yard touchdown run by Kenyan Drake was enough to turn things back in the Dolphins' favor.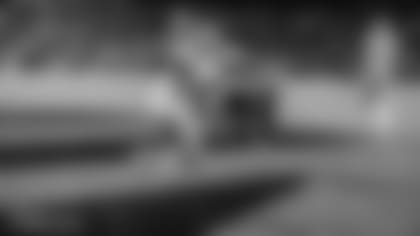 • That run, though, was special. Drake finding a big crease and outrunning the Carolina secondary. It was the Dolphins' longest run this season and their first rushing touchdown. It also showed what Drake is capable of accomplishing and how his elite speed can make a difference. He also had a nice block earlier in the game on a blitzing linebacker. Now he needs to build on this performance.
• Meanwhile, Newton is one challenging matchup for any defense. You have to keep him in the pocket, but he's got running back skills. He's just so unique. Did you catch his 69-yard sprint? Did you see those massive strides? Like I said, so unique.
• Then he'll beat you with his mind, recognizing a Dolphins blitz before the snap and calling an audible, in this case a quick wide receiver screen that produced a touchdown pass and a 24-7 lead.
• Overall, it was a troubling evening for the entire defense. No turnovers. No sacks. Gave up over 250 yards on the ground and over 500 yards overall. Far too often seemed one step too slow. The missed tackles were especially concerning. This defense has struggled for several weeks now. It needs to start playing, and quickly, the way it did earlier this season.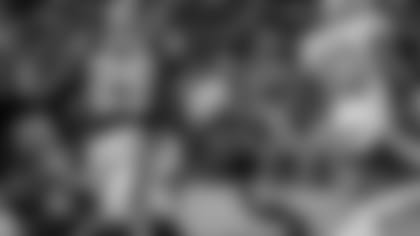 • A well-designed touchdown by the Dolphins in the first half, Cutler hitting DeVante Parker on a little shovel pass near the goal line, clearly catching the NFL's No. 1 ranked defense off guard. Thomas has put together a nice run of games.
• But there just wasn't enough of those kind of plays. Cutler, for instance, wasn't nearly as sharp as he had been in his past three starts. But it's not just him. When you lose three in a row, it's just about everything.
• T.J. McDonald became the ninth safety Monday night to start next to Reshad Jones in the Dolphins secondary. That's a lot of different faces through the eight seasons Jones has played. The question now begs to be asked: Have we reached a point of stability in the Dolphins defensive backfield? Will McDonald and Jones be fixtures in the deep end of the secondary for years to come? All signs point to just that.
• Yes, that was veteran linebacker Rey Maualuga playing fullback in certain situations Monday night, specifically as a lead blocker using those 260 pounds in a very effective manner. Maualuga just likes to hit, doesn't matter if it's on defense or offense.
• The Dolphins need to get more out of their return game. The longest kickoff return through nine games has been just 34 yards; the longest punt return 16 yards. This Dolphins offense could use all the help it can get and some game-changing plays in the return game would certainly provide a nice boost.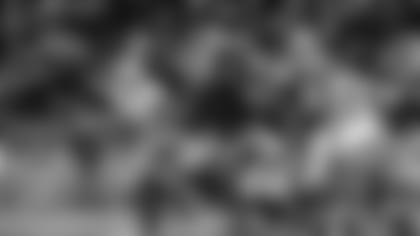 • Troubling stat: The Dolphins have trailed at halftime in eight of their nine games.
• The offensive line got some much needed help Monday night with veteran guard Ted Larsen starting his first game after missing the first half of the season with a bicep injury. The hope is that Larsen can help stabilize a line that will be without right tackle Ja'Wuan James for the rest of the season. As the coaches like to say, we need to look at the tape before properly evaluating Larsen's first start, but he certainly seemed to pass the eye test.
• And now the Dolphins must move on in a hurry with one less day to prepare for this Sunday's home game against Tampa Bay, a game that was supposed to be the season opener until a large, powerful hurricane got in the way. My, how that now seems like so long ago.