The man sitting on the aisle near the front of a packed Dolphins' auditorium Monday afternoon was beaming with pride.
Dino Mangiero has known Brian Flores since he was 13-years-old. Coached him in high school. Watched him grow into a man and now he sat there in that aisle seat absolutely convinced that the Miami Dolphins found the right man for their head coaching job.
"He was a shining star when I first met him," Mangiero said of Flores. "And he's still a shining star today."
A few minutes earlier, Brian Flores had walked into an auditorium that has seen far too many head coaching hires, holding the hand of his son, carefully guiding him toward the front of the room with his wife and two other young children. 
"It's all about family," Flores said. "It always starts with them."
But what you may not know about Brian Flores is that his family is actually much larger than that. His family is his players. It sounds corny doesn't it? Well, maybe you need to listen once again to that man on the aisle.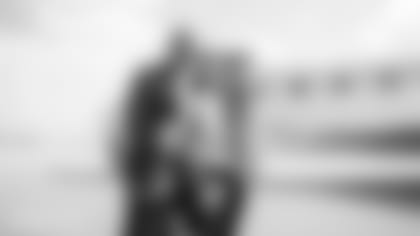 "He's too humble to admit it," said Mangiero. "But his players have always loved him and the reason they love him is because he gets to know them, gets to understand them and believes in them."
So with every seat taken and with every camera rolling, we were introduced to the 13th head coach in Miami Dolphins history and as I sat there listening to his words it became apparent why he so quickly became the consensus choice for this job.
There were no flashy one-liners, nor any bold predictions. What we saw on that podium was a man confident in his abilities, certain of his priorities, humbled by this opportunity and determined to lead this team back to where it belongs without short cuts or changing who he is.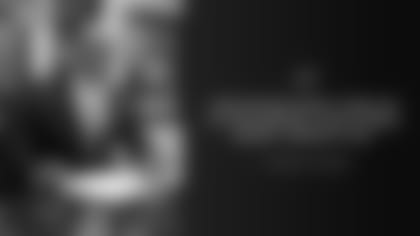 "I wasn't in a rush to be a head coach," he said. "It had to be the right fit, the right place, the right feel."
As it turned out, the Dolphins checked every box.
Flores talked about team first, about his players being selfless and about establishing a core philosophy that can lead to long-term, sustained success. These are things he witnessed first hand in New England for the past 15 seasons and he now has four Super Bowl victories to prove that it works.
"I do believe we can get a group of young men together to believe in one another," he said.
Did you check out his Patriots' defense against the Rams on Sunday? Do you think they believed in one another? Flores was calling the defensive plays – a masterpiece coaching performance many suggested – and one that certainly made the Dolphins look awfully smart with their decision.
If ever there was a moment for Flores to gloat, maybe just a little, this was it.
"It's the players, not me," he says.
That's called leadership. "You start an organization by finding a great leader," said Owner Stephen Ross. "And I believe we've found that leader to take us into the future."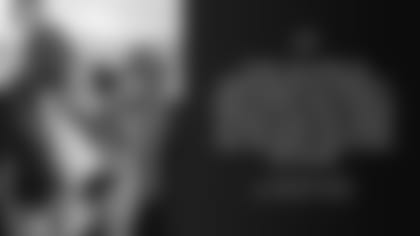 So many things make Flores attractive, but none are any more important than the relationship he has with Dolphins' General Manager Chris Grier. There is a mutual respect here, a similar philosophy and a common belief on what needs to be done and how it needs to happen.
"We are completely aligned with our vision how to build a successful organization," said Grier.
You can't minimize the significance of this. The most successful franchises have stability at the top, people who embrace similar values and objectives, people who know they have each other's back. No doubt Grier and Flores won't see eye to eye on everything; that's the nature of this business. But the fact that they share so many of the same values, the fact that they believe in and trust one another, will give this team the absolute best opportunity to succeed.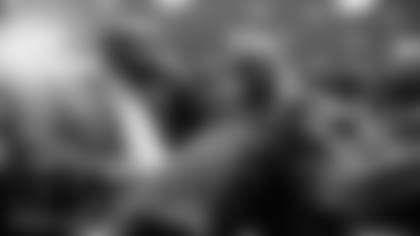 So the smile we saw on Grier's face Monday was as genuine as they come. He knows what he is getting in Brian Flores and is embracing the opportunity of working together. It was no coincidence that Flores was the first person interviewed for the job. Grier, you see, was already convinced. It was a matter of showing everyone else in the room what he already knew.
"He was very impressive," Grier said.
Yes, every way you look at it, Monday was a good day for the Miami Dolphins.