Things had to change. That's always the byproduct of a season like the one the Dolphins recently concluded. You can't go 6-10 and stand still. You've got to be aggressive. You've got to evaluate everything. You've got to look for upgrades.
This process will continue throughout the entire offseason with free agency, the draft and certainly the possibility of some trades. But it began in earnest with the recent changes to the coaching staff: a new offensive coordinator, a new offensive line coach and some shuffling of the current staff into new roles. More moves are expected in the coming days.
See, Adam Gase is building a staff he is comfortable and familiar with, adding coaches he has worked with before, coaches who have proven their worth to him and who share in his passion and purpose.
Passion? Purpose? One of the interesting nuggets disclosed by new offensive coordinator Dowell Loggains in his first media briefing is that when he left the training facility late at night during his first week or so on the job, Gase was still in second floor office, breaking down film and evaluating players. Sometimes, Loggains says, Gase is there until the early hours of the morning.
Let me get this straight. Next season is still about eight months away. The two Super Bowl teams from this season have just been decided. Coaching staffs all over the league are taking a hiatus before the full court pressure of a new season and new challenges takes hold. And Adam Gase is putting in 16-hour days?
Got to love it. Got to admire his unwavering commitment to turn this around. And that, in truth, is what he was looking for in his new hires – and what he found in Loggains, who not only shares many of his Gase's offensive principles and teaching methods, but also brings with him a similar work ethic and a similar mindset, both evident in the two years they worked together in Chicago.
"We see football the same way, quarterback play the same way," said Loggains. "We have a common vision for how we think."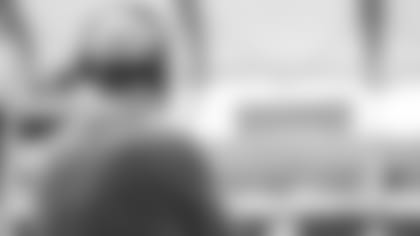 Gase will continue calling plays. "That's something I always want to do," he once told me. He will continue to be the chief architect of this offense. But Loggains will be at his side, a voice that Gase clearly respects with philosophies that he can clearly embrace. Loggains will be heavily involved in the game plan and incorporating new ideas. He will also serve as another important resource for quarterback Ryan Tannehill.
The mutual respect they developed in their time with the Bears should translate well with the Dolphins. Gase wants to be around creative thinkers, wants to be challenged by his staff and relishes critiques and feedback. Loggains will provide all of that and more.
"When you have mutual respect for each other, you cut through a lot of things and get right to the point," Loggains said of Gase. "I think that's what we both appreciate about our football relationship."
I won't pretend to tell you that I know how this relationship will evolve in this next chapter nor can I say the same about new offensive line coach Jeremiah Washburn. But I can tell you that a fresh set of eyes, in this case sets of eyes, are invaluable for this team moving forward and that it was imperative for Gase to surround himself with more people who shared many of his characteristics and beliefs. That's the significance of these hires.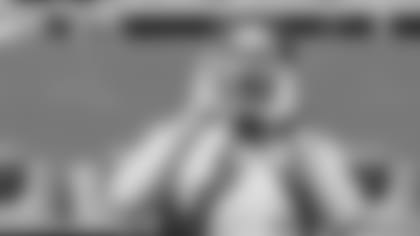 Washburn was with the Dolphins two seasons ago and is familiar with many of the offensive linemen. He'll help bring stability to that position group. Some changes in titles – Shawn Jefferson will be assistant head coach/offense; Ben Johnson will move to wide receivers coach and Clyde Christensen will become the director of football and player development – should produce additional stability.
"We have to look at everything we're doing, try to get better in every area," Gase said late last season.
That process has clearly begun.
Loggains has a track record of success both as offensive coordinator of the Bears and before that with the Browns and Titans. He has coached 1,000-yard rushers. He has had a positive influence on the careers of more than a few quarterbacks.
"I'm excited to work with him," Loggains said of Tannehill. "I know Adam thinks a lot of him."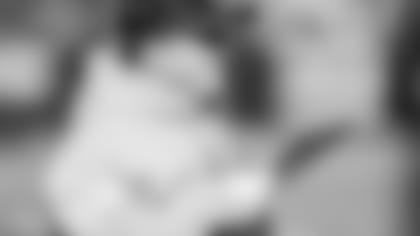 You look at Loggains' career and you see a story of perseverance. How else can you explain someone who stands 5-foot-6 making the team at Arkansas as a non-scholarship walk on? "It's knowing your limitations and knowing what you had to do to separate yourself," he said. "It's the same way in coaching. You try to out-work as many people as you can and have self-awareness."
This is the thought process he takes with him into his latest coaching challenge. Got a feeling Gase is going to have some company now in those late night tape sessions.