With a few extra days to pick apart that loss to the Texans, with the Jets coming to town on Sunday and with Adam Gase having spent the weekend "evaluating everything" we offer up a few tablespoons of perspective on this final Monday morning of October.
So what did Gase learn after this weekend of careful scrutiny? What changes will he make? Schemes he might adjust? We'll begin learning more as this week unfolds. But it was clear listening to him last Friday in his day after the game press conference that we have reached a critical point in the season, a point where what you are could become who you are.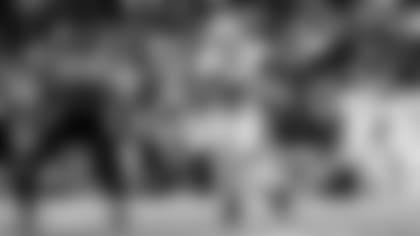 No doubt the play of the defense over the past several games is the greatest concern. It's an equal opportunity problem. Everyone, every phase of this defense, deserves its share of the blame. The rushing defense. The pass rush. The secondary. All have been struggling and all have contributed to four losses in five games after a 3-0 start. The seeds for this turnaround have to be planted on the practice field this week. From Gase's vantage point, it's about missing assignments, wrong technique and players out of position more than an issue with talent. "We have to use our hands better at linebacker," he said. "We have to stop running around blocks on the defensive line. In the secondary, we have to know who we are supposed to cover. We can't cut guys loose. Some of the stuff that has occurred is fixable by doing what we're supposed to do."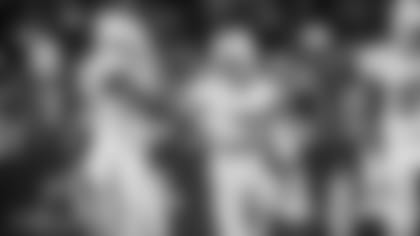 My thought: I agree with Gase. The best defensive players are already playing. They just need to be better. They need to work better together, follow the details of their assignments more closely and win their one-on-one matchups. That's the only way you dig yourself out of this.
Or, as resident team philosopher **Cam Wake** so aptly put it: "There is no magic pill. There is no secret. It's defense. Each player has a gap or a man or a zone. At some point the ball is going to get there, to the person, to the man, to the gap, and someone's accountable for that."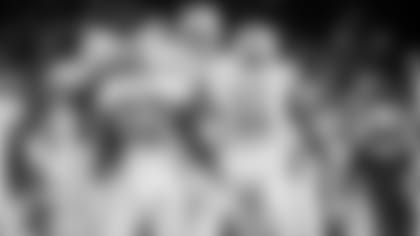 The big picture? The Dolphins are 4-4. Not where they wanted to be certainly after that quick start. But the record says they remain in the thick of things and while they are no longer in an enviable position, there is certainly enough time to change that. But a strong November is essential to having a meaningful December. That's why this week and this upcoming game is so important.
A final thought about **Albert Wilson**: You feel so much for a player who gives so much, a player who meant everything to this offense and who, in those first six-plus games, clearly demonstrated his difference-making skills. Now he is lost for the season after one lousy false step against the Lions, his hip giving way. The promising news is that Wilson will not need surgery, that time and rest will allow him to return hopefully as good as new. Meanwhile, we can only wonder what type of season he might have had and how many big plays he would have produced for this offense. When you rate this team's injury losses, and it's a tough list to swallow, you've got to put Wilson's name at the very top.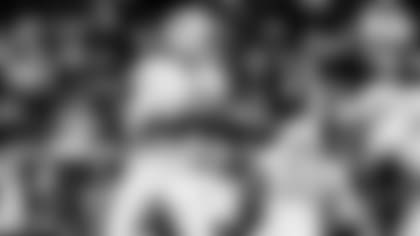 This could be a telling week for quarterback **Ryan Tannehill**. He is expected to test his shoulder after several weeks of inactivity. How he responds, whether he has discomfort or not, whether he feels anything awkward the following day, all of it will help determine how quickly he can return.
**Brock Osweiler** started his third straight game last Thursday night in Tannehill's absence and it wasn't nearly as good as his first two starts. Several passes were overthrown, one of them for an interception, and he just didn't appear as comfortable as he has been. The challenge for Osweiler, or in the event that it's Tannehill against the Jets, is finishing drives instead of settling for field goals as was the case against Houston.
Certainly the most encouraging aspect of last Thursday night's game was the performance of wide receiver **DeVante Parker**, twisting and turning his body to make one difficult catch after another, finishing with six receptions and a career high in yards (136). With so many injuries at receiver, it was bordering on now or never for the former No. 1 pick. Thankfully, now prevailed.
I am truthfully baffled over why defensive end **Robert Quinn** hasn't been more of a factor over the first eight games. The player we saw in training camp and in preseason games seemed destined for double-digit sacks. Instead he is sitting at one sack, failing to make the kind of impact so many believed that he would. But he isn't alone, he's one of several, and that's the real challenge for this team moving forward.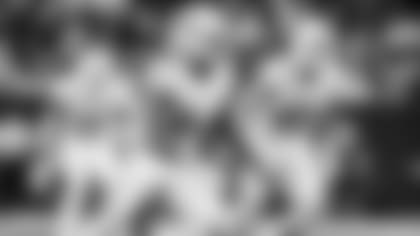 And finally, I'm looking forward to seeing more of rookie running back **Kalen Ballage** though it's tough to get on the field playing behind Drake and Frank Gore. The Dolphins have wisely created a package of plays for Ballage, many of them from The Wildcat formation. Don't forget Ballage once scored eight touchdowns (no misprint) in a college game from that same formation. Got a feeling there's all sorts of interesting wrinkles in that package.