This much is clear with eight games to go. The identity of this offense has shifted. It is no longer centered on a running back that needs to carry the ball 20-25 times a game. Instead, as we saw last week against Oakland and will continue to see tonight against Carolina, the focus is now on one Jay Christopher Cutler.
If the Dolphins are going to make a second half run, if they are going to challenge for a playoff spot deep into December, it is Cutler who must lead them there. In so many ways, this is now his offense, an offense where the running backs catch passes, where the ball comes out quickly and where so much depends on Cutler's ability to make smart, rapid decisions.
We saw last Sunday night against the Raiders how well Cutler can play with some offensive adjustments made by Adam Gase following the Jay Ajayi trade. We saw the accuracy. We saw the confidence. We saw a quarterback who seems to be embracing this role. We saw a passing game predicated on getting playmakers into the open field and taking advantage of mismatches on the outside. We saw as comfortable a Jay Cutler as we have seen, evidenced by 16 straight completions to start the game and an awfully impressive quarterback rating of 121.3.
Was the Oakland game a true indicator of things to come? Was it the moment we can look back upon as a turning point in Cutler's season? That's what we should find out tonight against the Panthers. One game proves little. Two games and you've got the beginning of a nice little trend.
If this offense is going to right itself, it is undoubtedly up to Jay Cutler to create that path.
"I think it's a case of us just executing, us getting better as a football team," Cutler said. "We've had a few hiccups here and there, but we've kind of been trending in the positive direction."
The Dolphins enter tonight's game with a 4-4 record and on the heels of two straight losses. There is certainly some urgency to get back into that winning mode and the fact that two important additions are expected to be in the lineup tonight – left guard Ted Larsen for the offense and safety T.J. McDonald for the defense – clearly is a reason to be encouraged.
Larsen gives the Dolphins stability on the left side of the line, a gritty veteran who should work well beside left tackle Laremy Tunsil. McDonald should be a difference-maker on defense right away, a tough, physical player who possesses many of the same skills as fellow safety Reshad Jones. Both players will certainly help, almost like a couple of free agent additions at midseason, a nice luxury to have.
Carolina poses a formidable challenge on both sides of the ball and is coming off two straight victories. The Dolphins have been waiting all season to put together a complete game where the defense and offense show up as one. Wouldn't tonight be the perfect time? Wouldn't it be the boost this team could certainly use to begin the second half of the season?
It's got to start with Cutler on offense. Everything now seems to center around him and his ability to properly utilize the talent around him. Sure, the Dolphins still need a balanced look, still require the running game to produce. But as we saw against the Raiders last Sunday, some of that running game has morphed into passes in the flat. Quick passes. Quick thinking. I believe this is the type of offense that suits Cutler best. He showed it against the Raiders and now it is imperative that he continues to demonstrate it tonight against Carolina.
So what are the keys against the Panthers? How can the Dolphins pull off the victory? Let's focus on five things: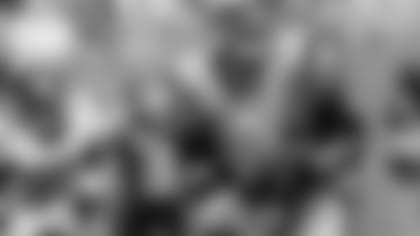 • Keep Cam Newton in the pocket: There are two different quarterbacks to deal with here. The Cam Newton that stands patiently in the pocket and the Cam Newton that uses his off-the-charts athleticism to challenge a defense in all sorts of ways. The Dolphins would much prefer to keep Newton in the pocket. That's where he can usually do the least amount of damage. This only adds importance to the play of the defensive line. One Cam (Wake) needs to introduce himself to another Cam (Newton) early and often.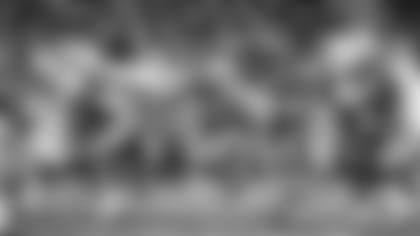 • Ball control with the running backs: The best way to slow down Newton is to keep him on the sideline and the best way to do that is to control the ball. For the Dolphins, whose running backs are now more finesse than power, that means a large dose of Kenyan Drake and Damien Williams in the short passing game. That's how they can move the sticks. That's how they can control the game.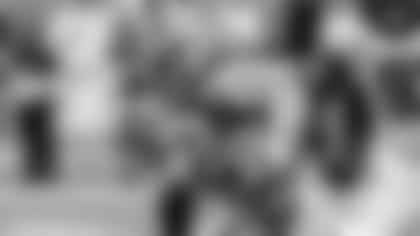 • Know where Christian McCaffrey is at all times: He's in the backfield or he's in the slot or he's lined up wide or the Panthers put him in motion from all sorts of spots. The bottom line on this rookie do-everything is that you have to shadow him, you have to understand his importance to this Carolina offense. No running back in the league has more receptions than McCaffrey. Nickel back Bobby McCain could have a huge role in defending him.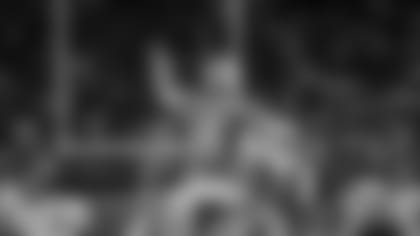 • Give Cutler time: We saw last Sunday night how much more proficient Cutler can be when he has time to survey the field, when he isn't throwing off his back foot and when the offensive line is doing its job. Get Cutler in a flow. Allow him to step up in the pocket. Give him a chance to find DeVante Parker or Kenny Stills deep down the field and suddenly this offense looks a whole lot different. It's got to start with protecting Cutler.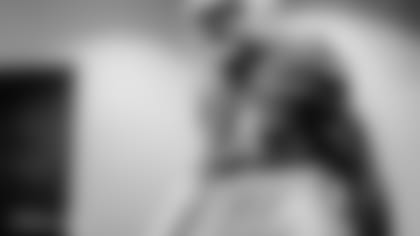 • Begin a new streak in close games: Last week's three-point loss to the Raiders ended a run of 12 straight wins in games decided by seven points or less. It's hard to imagine this game not being close, not coming down to one or two plays in the fourth quarter. The Dolphins won those 12 in a row in all sorts of ways. A long drive. A big play. A defensive touchdown. A special teams moment. That difference-making play just never materialized against the Raiders. It needs to materialize tonight.