The season is still young. So much has yet to unfold. But it is already abundantly clear that there is a lot different about this team, a lot more to like.
We began to see proof of this in the season-opening victory over Tennessee. We saw further evidence, more resounding evidence, in Sunday's 20-12 victory over the New York Jets.
Where do you start? You've got to start with a 2-0 record for the first time in five years. Nothing screams progress like that. Nothing matters more. No doubt the first two games have shown us how far this team still has to go. But it has also shown us how far it has already come.
Especially on defense, a far more resilient defense, far more talented and, as we saw against the Jets, far more capable of owning the day.
"We were able to stand up when we needed to," said safety T.J. McDonald. "That's something in the past we weren't able to do."
Different season. Different team. Different results.
How many times did the Jets try to mount a comeback after falling behind 20-0? How many times did this defense come up with a decisive play to stop it? That was the prevailing storyline, the biggest takeaway. That, along with a game-clinching, run-out-the-clock drive by the offense that consumed the final 5:56 and included a third-and-19 conversion.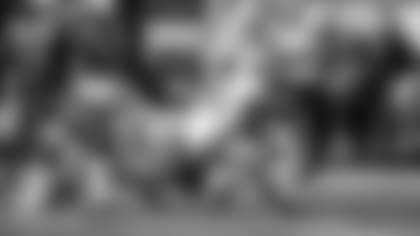 All are examples of how this team has changed in one season. The defense so much more potent, so much more efficient against the run, with those talented first-year starters making such a difference. The offense so much more productive with a healthy Ryan Tannehill and so much more balanced with the running of Kenyan Drake and Frank Gore and the catching of a band of undersized, though rarely overmatched, receivers.
The big picture says the Dolphins have to be one of the surprise early season teams and that so many things we had hoped would happen are actually occurring. But this victory over the Jets was too meaningful to think about the big picture. That will come later. This was a victory worth savoring, worth reliving.
Two defensive plays in particular. Difference-makers both.
The Dolphins are leading 20-0 late in the first half and the Jets are mounting a drive. Score there and the complexion of the game changes. Sam Darnold hits tight end Chris Herndon on a short pass. He approaches the goal line. The clock is down to its final seconds of the half. And Reshad Jones and Bobby McCain make the play, stuffing Herndon at the goal line, forcing a fumble, and watching from the ground as time ran out on the Jets. Big? That was huge. So many played well on this defense, but it was the secondary that clearly stood out.
The Jets score early in the third quarter to make it 20-6 and on the Dolphins first play afterward, the ball slips out of Tannehill's hands. The Jets recover, the crowd comes alive and you can start envisioning a worst-case scenario. Instead, the best case emerged, cornerback Xavien Howard making an athletic interception in the back of the end zone.
That was one of the three turnovers forced by this defense, an interception by McDonald and a fumble recovery by Raekwon McMillan the others. But there was so much more. There were 13 unassisted tackles and two forced fumbles by linebacker Kiko Alonso and the hit that allowed McMillan to recover that fumble. Not sure I've ever seen Alonso play better. There was the pass rush harassing Darnold all day and there was the rushing defense that may very well be the most improved area, limiting the Jets to just 42 yards on 19 carries, the same Jets' offense that scored 47 points six days earlier against the Lions.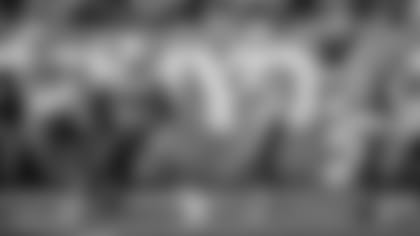 As good as the defense was, this wasn't by any means a one-dimensional victory. Tannehill upgraded his overall play, completing 17 of 23 for 168 yards and two touchdowns and running for 44 yards on 8 carries including a 14-yard run on that final clock-devouring drive. No doubt he still has a ways to go. But we've clearly seen growth from one week to the next.
Then there's Frank Gore, who came up with by far the biggest play on that final drive, making a low catch look easy and turning it into a 20-yard gain on what happened to be a third-and-19 play. Gore gained enough yards on the ground to move up to fourth on the all-time rushing list. But it was the catch and run that once again showed why he is who he is.
Other standouts? Albert Wilson was excellent, catching a 29-yard touchdown pass, and even running a few plays from the Wildcat offense. Kenyan Drake scored the first touchdown on a burst up the middle, added a 20-yard run on the final drive and generally has given this offense a dual threat with a major upside.
All of this and I haven't even mentioned punter Matt Haack, who might have been the most impactful player on the team with his six punts, five inside the 20 yard line. In so many ways, his punts dictated the flow of the game.
So enjoy the moment. Let it all resonate. Appreciate how far this team has come to reach 2-0 yet understand the journey is just beginning.
"There is a long road in front of us," said Tannehill. "But a great opportunity."
And, at least after two games, a team that seems far better equipped to handle it.