It is one game before the midpoint of the regular season, still a little early to reach any definite conclusions about this team, but not too early to gauge the progress of a rookie class that has already produced some promising results.
That's where the injection of youth has undoubtedly been felt the most. In last Thursday's game at Baltimore, three of the 11 defensive starters were 2017 draft choices: Defensive end Charles Harris, defensive tackle Davon Godchaux and cornerback Cordrea Tankersley.
That's impressive when you consider that the defense was already arguably the strength of this team. Now, given the impact of these rookies and the upside they have yet to achieve, the pieces are coming together to sustain that level of success far beyond this season.
No, we're not awarding grades at this early juncture, instead simply providing an update of who they are and what they have already accomplished in such a short amount of time. With that in mind, let's take a closer look at the Draft Class of 2017: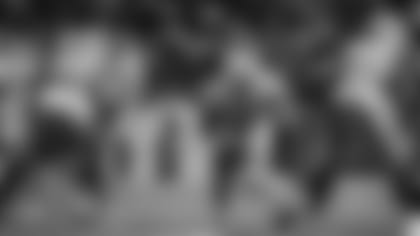 • First-round pick DE Charles Harris: We saw that quick first step early on in training camp and we have seen clear signs of it during games. Granted, Harris starting against the Ravens was because of an injury to veteran defensive end Andre Branch, but he nonetheless earned the right to be in that position. He seems to get our attention every game, pressuring the quarterback, containing a run or doing something subtle to influence the outcome of a play. There was nothing subtle, though, about his first career sack against Tennessee. Harris has embraced the knowledge he has gained from players like Cam Wake and Branch. It is already clear he has a chance to be special.
• Second-round pick LB Raekwon McMillan: What could have been? That's the frustration of a season-ending knee injury sustained in the first preseason game. McMillan sure looked like he was well on his way to earning a starting job at the inside linebacker positions. He was everything the Dolphins hoped he would be, a productive run-stopper and a quiet, confident leader. Now we'll have to wait until next season. But the early signs were so positive it's easy to imagine how much better he could have made this defense in general and the first-year success of this draft class in particular.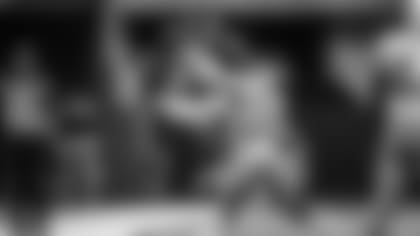 • Third-round pick CB Cordrea Tankersley: One of the feel-good stories of this team. When he was notified before the game against the Saints that he would be starting for the first time, Tankersley simply responded: "It's about time." How can you not admire that confidence, especially at a position like cornerback that demands such a strong, durable mindset? Tankersley will make some mistakes. That's a given. But the measurables and the intangibles are there and, barring injury, he figures to remain a fixture in the starting lineup, alongside second-year player Xavien Howard.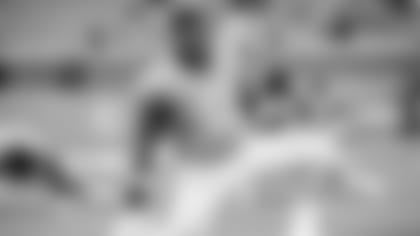 • Fifth-round pick G Issac Asiata: The only offensive player among the top six picks, Asiata is more of a long-term project. He has been inactive each of the seven games, but has shown flashes in practice of what he could become. We'll have to wait a while to better evaluate the upside of this selection.
• Fifth-round pick DT Davon Godchaux: He is the major surprise of this draft class, a player who showed early on that he deserves to play a prominent role on this defense and has backed that up with one solid performance after another. Think about all the fifth-round picks this franchise has hit on over the years. Zach Thomas? Jay Ajayi? Reshad Jones? Godchaux isn't in that conversation yet, but he clearly has gotten off to a promising start, alternating with Jordan Phillips at defensive tackle next to Ndamukong Suh. His statistics aren't attention getting, which is normal for most defensive tackles, but it's his maturity and consistency that have set him apart.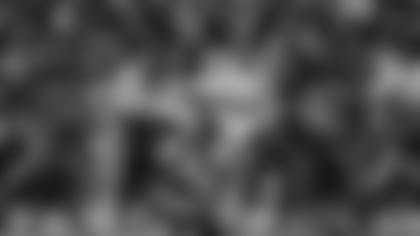 • Sixth-round pick DT Vincent Taylor: The second of a pair of promising rookie defensive tackles taken back-to-back by the Dolphins, Taylor had his most impactful play of the season against the Ravens, blocking a field goal. With five blocks in college, this figures to be a skill that could take Taylor far on this level as well. He has also been productive in brief periods with the base defense and seems to have a knack of being in the right place. While it's too early to stamp this pick an absolute success, there are clear indications both on the practice field and in games that he could be a force down the road.
• Seventh-round pick WR Isaiah Ford: Have to give this one an incomplete since he was placed on injured reserve in August with a knee injury.
The promising rookies don't just end with the draft class. Several undrafted rookies have already made significant impacts, most notably punter Matt Haack and linebacker Chase Allen, who afforded himself well as a last-minute starter in the opener against the Chargers and who has blossomed into a consistently good special teams player. Also on the 53-man roster are undrafted defensive backs Maurice Smith and Torry McTyer.
Bottom Line: The goal was to upgrade this defense with a nice dose of youth and, after seven games, it sure seems like that objective was met.